New York Giants
New York Giants
Better late than never: Seahawks land Brandon Marshall
Published
May. 30, 2018 8:06 p.m. ET
RENTON, Wash. (AP) Before he left town a few weeks ago after working out for the Seahawks, Brandon Marshall picked up a little bit of Seattle-related gear at the airport.
He was that confident an opportunity to continue his career was going to happen with the Seahawks.
''I went in there and bought a couple of things, some shirts, socks because I knew that moment was going to happen. I felt good about the workout,'' Marshall said.
Marshall became the latest addition to the Seahawks when he signed a one-year deal Wednesday and was immediately on the field as Seattle continued its second week of OTAs. Marshall displayed some of that gear he bought when he announced on social media his intent to sign with the Seahawks.
His work was limited in his first day, understandably, but it was a sign of how quickly Marshall wants to get this latest - maybe last - phase of his career started.
Marshall is coming off an abbreviated 2017 season where he was limited to five games with the New York Giants due to an ankle injury that required surgery. He was due to make $5 million this season with New York but was released by the Giants in mid-April. At age 34, Marshall said he didn't have many options after he was released.
''I think the sentiment around the league is that I'm done. And I get it, rightfully so, when you get on the other side of 30 and your production slips and you have a big injury. People count you out,'' Marshall said. ''It was an interesting process. It was a humbling process.''
While Marshall had his ankle repaired surgically, he also had surgery on his toe for an injury suffered during the 2015 season while with the New York Jets. The combination of procedures extended Marshall's recovery, and it was only just before being released by the Giants that he was able to progress beyond just rehabilitation from the surgeries.
Marshall said he was originally going to wait until he retired to have the toe surgery.
''That's the thing that took the longest. Right when I was released from the Giants, probably a few days later I was able to run pain free. I was able to run routes and do things and train while rehabbing, but it wasn't pain free. ... I've been working ever since. I feel good. I don't feel great. Obviously I've got a lot of catching up to do.''
Getting Marshall to Seattle is the fulfillment of a wish coach Pete Carroll had early in his tenure with the Seahawks. At that time, Marshall was in the prime of his career and Seattle wanted to make a show of its lakefront practice facility by bringing him in on a seaplane for the visit.
''We flew him into the dock or something like that. It was crazy,'' Carroll recalled. ''We went all out. It didn't work out. We've had our eye on him for a long time because of his style of play. Very aggressive. Can be the big receiver in the offense and his playmaking has always been something we've kept our eye on.''
The question for Seattle and Marshall is what kind of role he can play now. Carroll has made it clear this offseason that the team is going to be rededicated to the run, but Marshall could certainly be a desired red zone target thanks to his 6-foot-4 frame and the absence of another player like him on the roster. He is three years removed from being a second-team All-Pro in 2015, when he caught 109 passes and 14 touchdowns with the Jets.
Marshall said he had a very candid conversation with the Seahawks during his visit.
''The process they take you through in terms of the screening process is worse than the TSA line,'' Marshall said. ''They did their due diligence to say the least and really broke down everything since I've been in the league and had some great conversations, some transparent conversations, some challenging conversations and I had to answer some tough questions.''
---
For more NFL coverage: http://www.pro32.ap.org and http://www.twitter.com/AP-NFL
---
---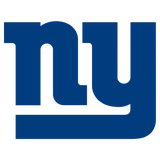 Get more from New York Giants
Follow your favorites to get information about games, news and more
---