National Football League
National Football League
Beleaguered Ryan Tannehill still has his fan
Updated
Mar. 4, 2020 10:56 p.m. ET

DAVIE, Fla. (AP) Steel Tannehill doesn't care whether the Miami Dolphins win or lose, which makes his dad glad.
The Dolphins are 1-4 and fans have been booing their quarterback, but at the end of the day, Ryan Tannehill can count on a warm welcome from his 2+-month-old son.
''He's like a better version of a dog,'' Tannehill said with a laugh Wednesday. ''Everyone knows there have been some tough times here. It's always nice to be able to go home, even if it's late, and get a smile before bed. It caps the day in a nice way.''
While 2016 is far from a total loss for Tannehill, thanks to the birth of his first child, things have gone downhill lately. He was expected to have a breakout year under a new coach, quarterback guru Adam Gase, but instead the offense has been awful and the Dolphins appear destined to miss the playoffs for the eighth season in a row.
Tannehill has been the QB since his rookie year in 2012, and with his record at 30-39, fans are losing patience. They chanted for backup Matt Moore during Sunday's dismal loss to Tennessee .
Moore predicted Tannehill will weather the situation.
''Our guy is strong inside and out,'' Moore said. ''We understand how it is, and how it needs to be.''
While teammates remain supportive of Tannehill, the locker room mood is strained. If not for a missed field goal by Cleveland on the final play of regulation in Week 3, the Dolphins would be the NFL's only winless team, and they're a touchdown underdog at home Sunday against Pittsburgh.
''It's tough,'' Tannehill said. ''We're nowhere near where we thought we were going to be. That's the reality. We have one real option - to keep working and find a way to win games.''
Gase is willing to shake things up. On Tuesday he released offensive linemen Billy Turner and Dallas Thomas after they played poorly as emergency starters against the Titans.
But Gase has publicly said Tannehill is his quarterback for the rest of the season, and has been encouraging in private.
''He says to stay the course, keep doing everything I can to play the way I'm supposed to play, and good things will happen,'' Tannehill said.
If the season goes south, this might be Tannehill's final season in Miami, because his salary is scheduled to nearly double to $18 million in 2017.
''That's so far away right now,'' Gase said. ''I know everybody wants to rush to judgment. I mean, we're five games in.''
It's difficult to envision a turnaround, however, unless the Dolphins solve their perennial problem with blocking. The running game has been nonexistent, and Tannehill endured six sacks by the Titans to increase his career total to 201, most in the NFL since 2012.
He was hit several other times but didn't rank the pounding as the worst he has taken in a game.
''I've had a few rough ones,'' he said. ''Hopefully we can get the ball out and not have as many hits.''
Critics say Tannehill holds the ball too long and is slow to react when the pocket starts to crumble.
''If you're getting hit from behind, it's tough to move at that point,'' he said. ''But I need to be able to escape the pocket some.''
So far this season, his only refuge is at home.
NOTES: Back at practice after missing the Titans game were RB Arian Foster (hamstring and groin), G Laremy Tunsil (ankle), T Branden Albert (illness) and LB Jelani Jenkins (groin). TE Jordan Cameron (concussion), S Xavien Howard (knee) and S Reshad Jones (groin) were out.
---
AP NFL website: www.pro32.ap.org and http://twitter.com/AP-NFL
---
Follow Steven Wine on Twitter: http://twitter.com/Steve-Wine. His work can be found at http://bigstory.ap.org/content/steven-wine
---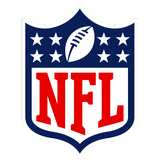 Get more from National Football League
Follow your favorites to get information about games, news and more
---