National Football League
National Football League
Arizona signs veteran running back Taylor
Published
Sep. 5, 2011 10:32 p.m. ET

In a move to add depth to a depleted running corps, the Arizona Cardinals have signed 10-year NFL veteran Chester Taylor to a one-year contract.
The Cardinals were waiting for other teams to make roster cuts to find a backup to starter Beanie Wells after promising rookie Ryan Williams went down with a season-ending knee injury. Taylor was released by the Chicago Bears on Saturday.
Also on Monday, Arizona added a pair of cornerbacks on waiver claims: Crezdon Butler from Pittsburgh and Korey Lindsey from Cincinnati.
To make room, the Cardinals released tight end Stephen Spach, linebacker Quan Sturdivant and defensive end Ronald Taley.
Taylor, who turns 32 on Sept. 22, passed his physical on Monday, but did not practice with the team. He is expected to participate in Wednesday's workout and be available when Arizona opens its season Sunday at home against the Carolina Panthers.
''He's a veteran player that's been very productive in the league. I've seen him for a number of years,'' coach Ken Whisenhunt said. ''We'll get him in here and figure out what his role will be. But I know as far as whether he's a third-down back or a first and second back, those are all roles that he's done in games and done very well. There's a level of comfort from that position knowing that you have a veteran that's been successful in this league.''
Taylor played with Baltimore from 2002-05 and Minnesota from 2006-09. He signed a four-year contract with Chicago that paid him $7 million last season. But playing behind Matt Forte, Taylor rushed for only 267 yards in 112 attempts, a career-low average of 2.4 yards per carry. He caught 20 passes for 139 yards.
His days with the Bears became numbered with the signing of Marion Barber, and any attempts to trade him went nowhere.
Still, Taylor is one of four active NFL running backs with at least 4,000 yards rushing (4,663) and 2,000 yards receiving (2,233).
Wells, who has the No. 1 running back spot all to himself after Tim Hightower was traded to Washington, welcomed the addition of Taylor.
''I'm excited to see what I can steal from him,'' Wells said. ''You know, he's been in the league for 10 years. That's a large feat for a running back.''
The Cardinals have four running backs - Wells, Taylor, LaRod Stephens-Howling and Alfonso Smith. The diminutive Stephens-Howling (5-foot-7, 185 pounds)- holds an increasingly important but specialized role in the offense and could be Arizona's best special teams player. But he's not a between-the-tackles, third-and-short type ball carrier.
Butler was a fifth-round draft pick out of Clemson last year who appeared in four games with the Steelers as a rookie. Lindsey was drafted in the seventh round this season by the Bengals out of Southern Illinois.
''They're young players that we've watched on tape and we liked our evaluation on them,'' Whisenhunt said. ''We had good grades on both of them.''
Spach was the odd man out at a tight end position that grew deep with the Cardinals' signing of free agents Todd Heap and Jeff King and the selection of Rob Housler in the draft. The fourth and final tight end spot went to Jim Dray, a 2010 seventh-round pick out of Stanford who excels on special teams.
Sturdivant, chosen by Arizona in the sixth round out of North Carolina, was the first member of Arizona's 2011 draft class to be released.
The Cardinals re-signed four players to the practice squad: cornerback Marshay Green, defensive tackle Ricky Lumpkin, wide receiver Isaiah Williams and tackle D.J. Young. Two players released by other teams also were added to the practice squad: center Ryan Bartholomew and wide receiver Brandyn Harvey.
---
---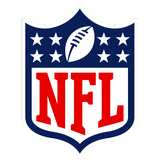 Get more from National Football League
Follow your favorites to get information about games, news and more
---