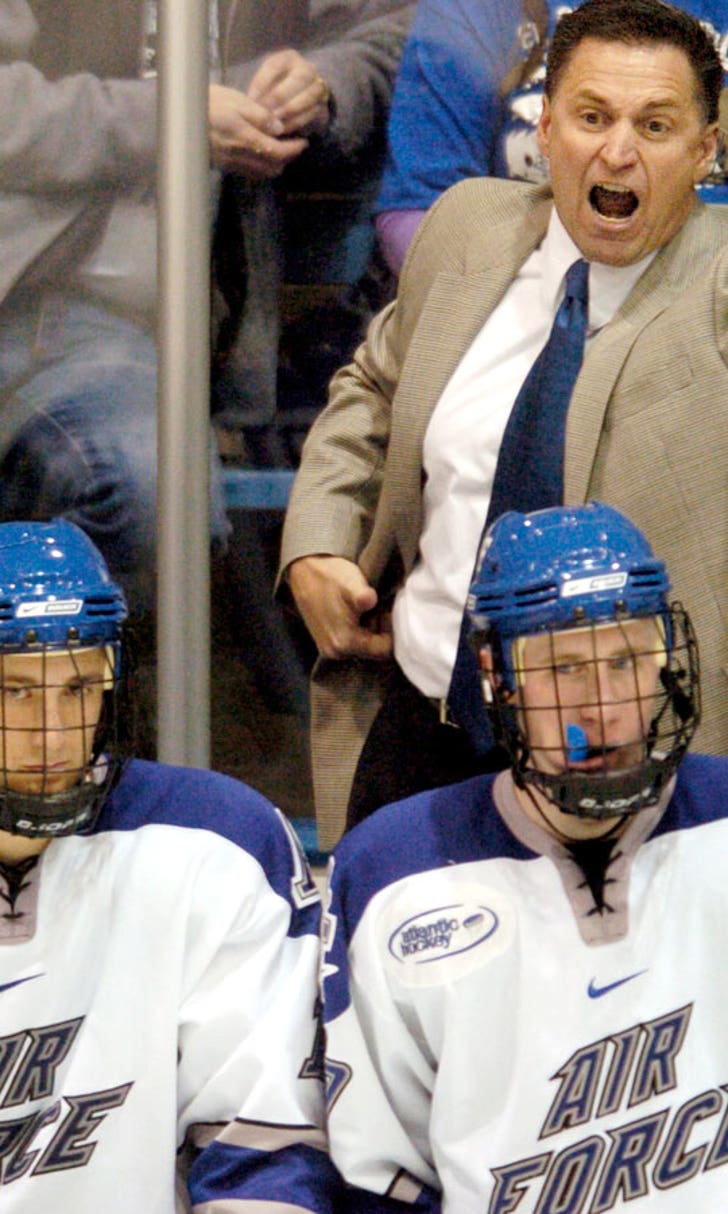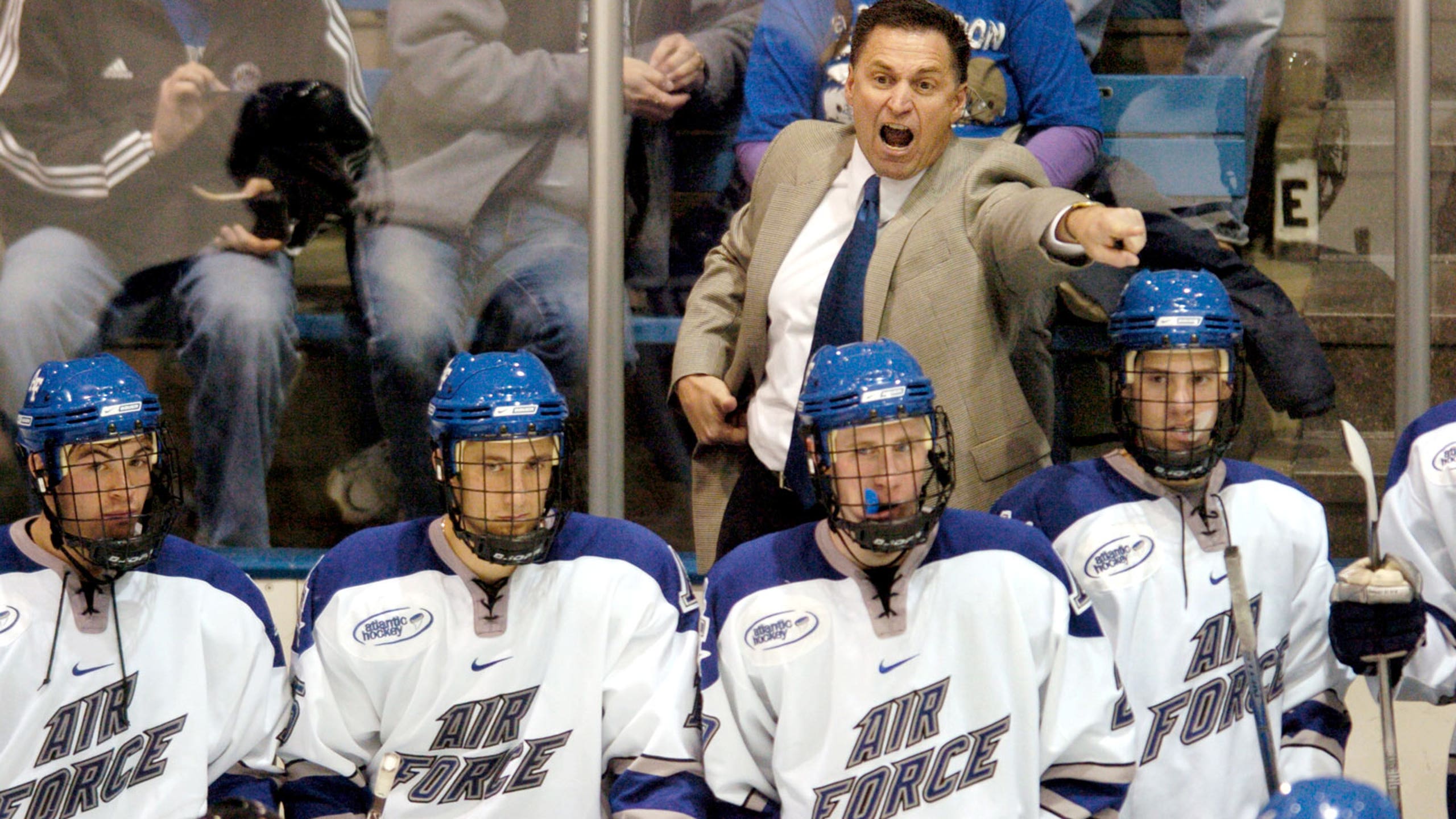 Air Force hockey coach goes on incredible rant about Vikings fandom
BY foxsports • January 14, 2016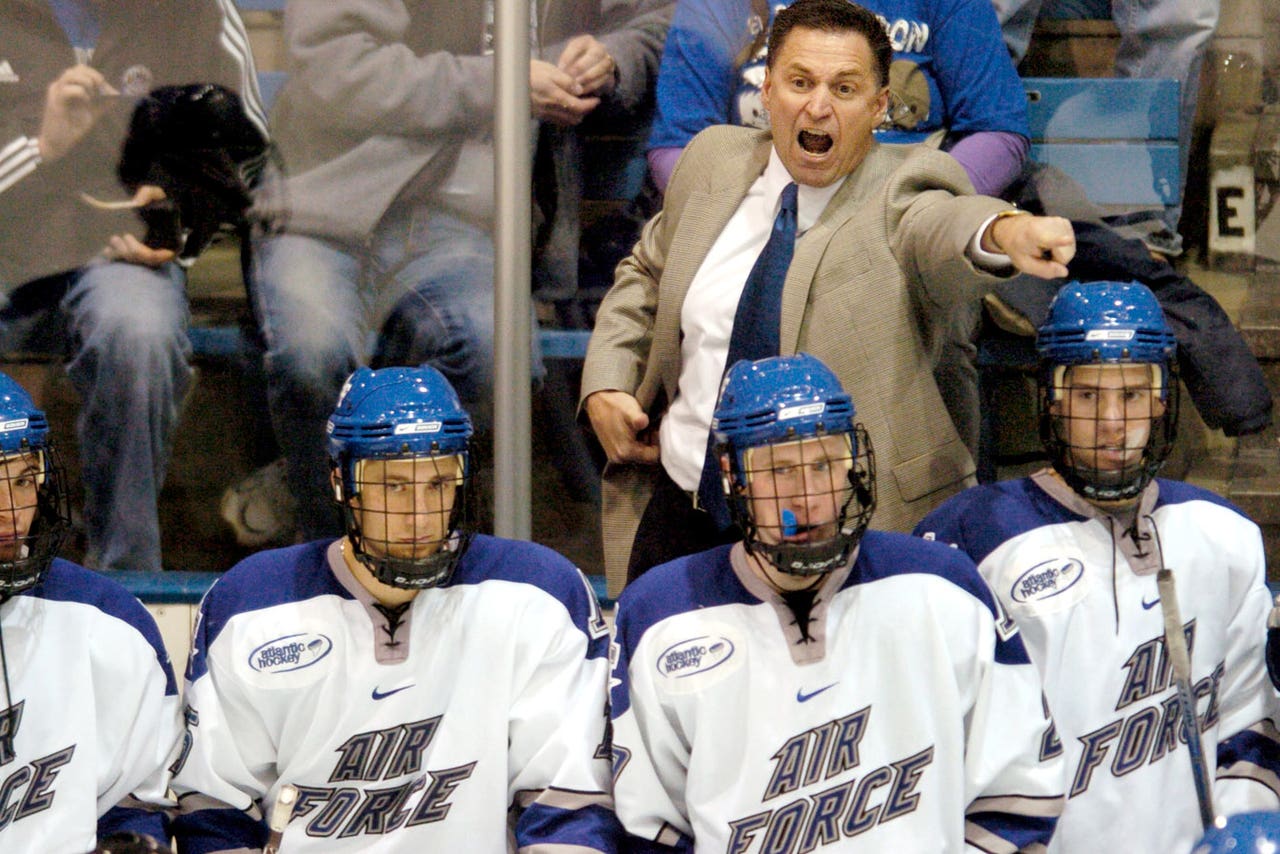 Frank Serratore, head coach of the men's ice hockey team at Air Force, is a Minnesota native and a diehard Vikings fan. After Sunday's Wild-Card loss to the Seattle Seahawks, though, he asked an important question about a fandom full of pain.
"What are the chances of my generation of Minnesotans dying of natural causes before the Vikings kill us?"
That's how Serratore opened a press conference this week. And it only got sadder.
Via Air Force's official athletics website:
The answer is: slim. Four Super Bowls. Two missed field goals, by kickers that seemingly never miss. I don't care if the laces were tilted toward the foot. Kick the extra point that gives us three points.

Herschel Walker. Let's not even get into Herschel Walker. And what's worse: The Packers win. That's like -- the Vikings losing and the Packers winning -- that's like your wife leaving you, but she left you for your neighbor that you can't stand.

And then I gotta come to work…
Serratore, who was 12 when the Vikings made their first Super Bowl appearance (a 23-7 loss to the Kansas City Chiefs in 1970), went on for a couple more minutes about the struggles of being a lifelong fan. During this rant, he wore a purple Starter jacket with the Vikings logo on the left breast. He said he bought the jacket in 1998 and considered burning it on his grill after Blair Walsh's kick sailed wide left; instead, he might pass it on to one of his sons for "long years of misery."
After answering a single question -- which led to a secondary rant that covered Adrian Peterson, Russell Wilson and the Minnesota Twins -- Serratore closed his press conference with a line that perfectly summed up what it's like to be a fan of the Vikings.
"I'm not ready to jump off a bridge yet, but like the old saying, I've got one picked out."
---
---