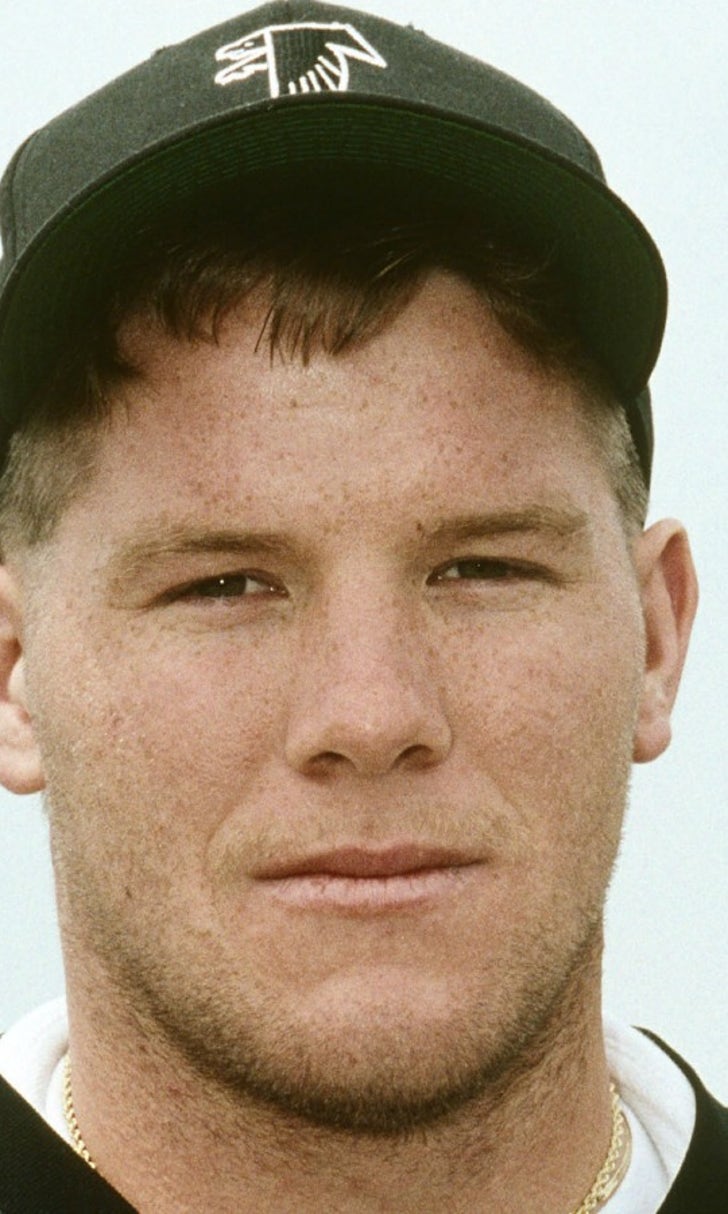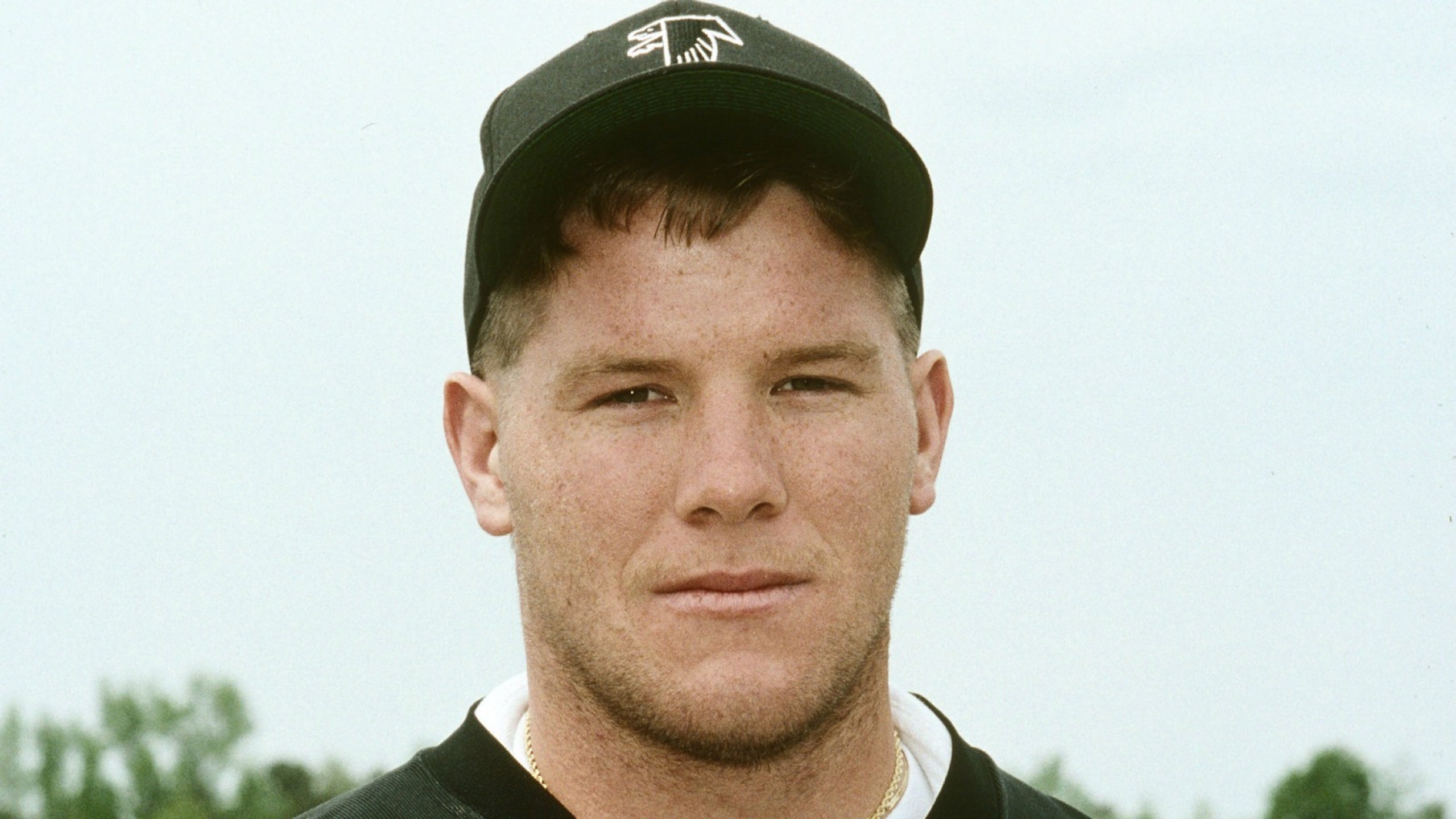 A former Atlanta Falcons coach explains how Brett Favre got away
BY Bruce Feldman • November 15, 2016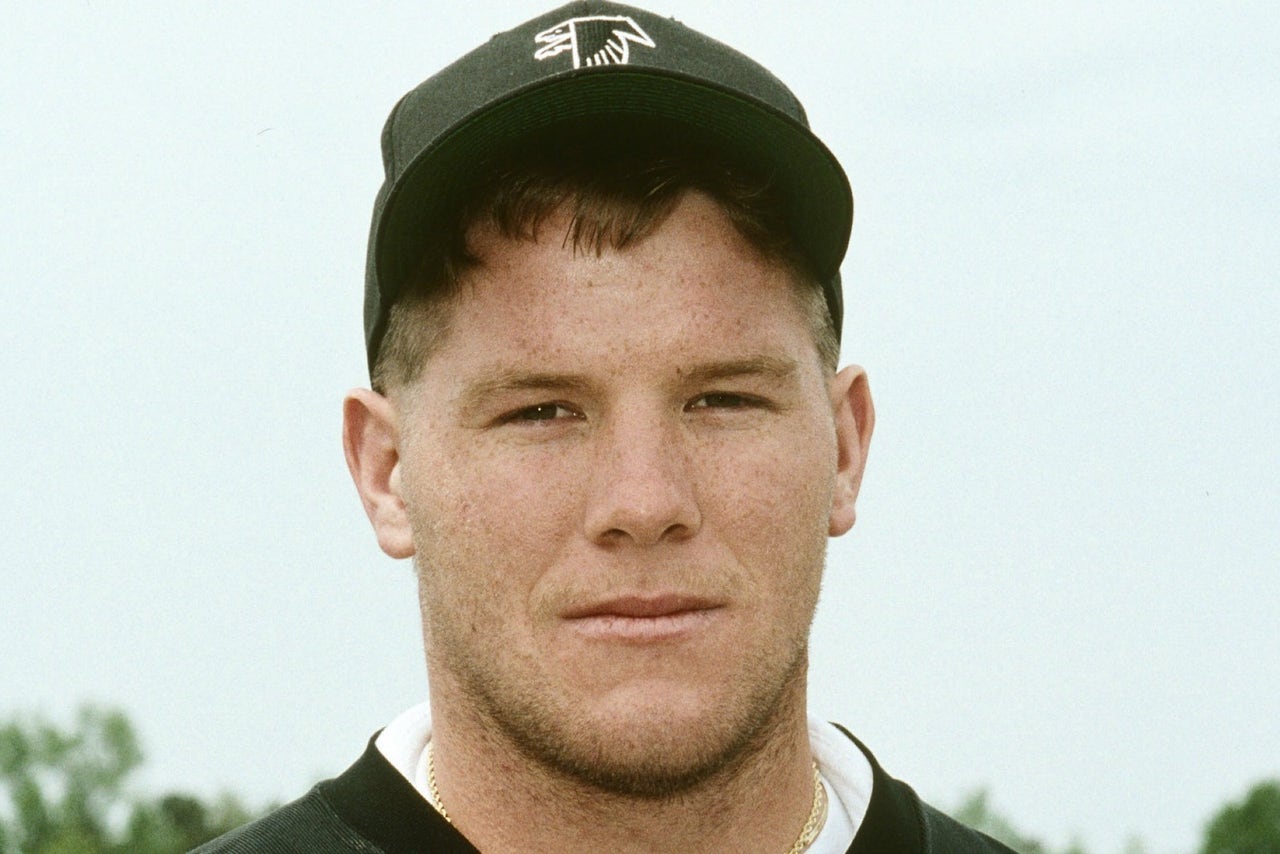 Brett Favre is going into the Pro Football Hall of Fame this weekend. He's most remembered as a Green Bay Packer, but whenever I think of Favre now, I can't help but think about his assistant head coach with the Atlanta Falcons. A few years ago, while working on my book, "The QB," I heard an amazing story about the star quarterback and how he not only was wired for the the position, but also how he ended up in Green Bay. The following is an edited section from that book.
June Jones became a believer in brain-typing in the run-up to the NFL's big QB draft debate back in 1998.  At the time, Jones was the first-year San Diego Chargers quarterbacks coach and had spent months with his colleagues trying to sort out the dilemma facing them about which QB the organization wanted: Peyton Manning, the cerebral son of football great Archie Manning; or Ryan Leaf, the rocket-armed country kid from Montana who had just led Washington State to the Rose Bowl. Jones took a break from draft prep one night and turned on 20/20, the ABC newsmagazine show. It was featuring a man claiming to be an expert on brain-typing. The man, Jonathan Niednagel, is a lay scientist whose academic credentials are rooted in finance, not science or psychology. In the 20/20 episode, Niednagel was asked to size up Manning versus Leaf. He said one of the two guys has "It." One doesn't. 
"Which one?" Niednagel was asked before saying, "I can't tell you. I'm being paid by an NFL team."
The next day, Jones walked into the office of his boss, Bobby Beathard, the Chargers' GM. San Diego had the second pick of the draft. Beathard admitted it was the Chargers who were paying Niednagel. "He says Peyton Manning has It. Ryan doesn't," Beathard told Jones. Manning was "ESTP." Leaf was "ESTJ." 
The letters are based on the pairings of psychological attributes in the sixteen personality types from Myers-Briggs, which were at the root of Niednagel's work: 
E-extraverted versus I-introverted. F-feeling versus T-thinking. J-judging versus P-perceiving. N-iNtuitive versus S-sensing. 
Manning, of course, will go down as one of football's greatest QBs, while Leaf will be remembered as one of the biggest draft busts. 
Jones could rattle off the names of all the great quarterbacks who were ESTPs: Joe Montana, John Elway, Johnny Unitas, Joe Namath, Jim Kelly, Troy Aikman, Terry Bradshaw, Fran Tarkenton, and Favre. An eye-catching majority of the Hall of Fame quarterbacks who played in the past thirty years are this one personality type. So were other Super Bowl–winning quarterbacks Ken Stabler, Phil Simms, Joe Theismann, and Trent Dilfer. Jones used the famous NFL Films anecdote of Joe Montana, the moment before beginning a last-minute, game-winning, touchdown drive in the Super Bowl, walking into the huddle and matter-of-factly pointing out John Candy in the crowd to one of his linemen as an example of a guy wired to thrive under pressure. 
"ESTPs, under pressure, play their best," said Jones. "Whether it's a two-minute drill or we have to win the game on this drive, they play their best.
"I had this conversation with [former Denver Broncos head coach] Dan Reeves. He wanted to get rid of John Elway. He said Elway couldn't learn the playbook. But guess who was so great in the two-minute drill? John Elway. Guess who was calling all the plays then? John Elway.
"Can another guy who doesn't have the same brain type perform at a very successful level? Yes, he can, but you have to know that he's not one of those guys, and you have to be able to manage the game so that you don't put him into situations to lose the game, and you take some of the weight off him in pressure situations." 
Niednagel used the example of one of the biggest moments in Favre's unscripted, often-fly-by-the-seat of his pants Hall of Fame career, when the QB audibled in Super Bowl XXXI on the game's second play that turned into a 54-yard touchdown pass, burning Bill Parcells's New England Patriots defense in what would become a 35–21 Packer win.
The play was supposed to be 322 "Y" Stick, a pass designed to go to tight end Mark Chmura on a short, sideline pattern, but instead Favre opted for "74 Razor," which enabled him to connect with receiver Andre Rison on a deep post pattern.
"As I came to the line, I saw the safeties cheating up, and the line- backer over [Chmura] looked like he was coming," Favre told Sports Illustrated. "I figured they had seven guys rushing me. Incredible. We had never seen this from the Patriots on film, and if I couldn't get out of the play, we'd be in trouble. I checked to see that we had enough time on the clock to audible—you need at least seven seconds to change a play and get everybody to hear you—and we did. I knew I had to check to something with great protection and something that attacked the area the safeties were leaving open.
"It's not like I have a Rolodex in my head and just flip through plays till I get to one I like. After you've been in a system for a while— boom—the right play just comes to you. And 74 Razor just came. [Chmura] and both backs stayed in [to block]. And the second I took the snap, both of the safeties charged to cover a back and [Chmura]. The linebackers came. They had seven guys rushing and only two corners covering deep. That second, I thought to myself, 'Yeah! Just what I expected!'"
Even more curious about Favre's audible was, according to Packers assistant coach Gil Haskell, the team hadn't even practiced 74 Razor one time all season.
June Jones actually was the Falcons' offensive coordinator when the team drafted Favre in the second round in 1991, years before he'd ever heard of Jonathan Niednagel. Favre lasted one season in Atlanta before he was traded to Green Bay for a first-round pick. He attempted four passes, had two of them intercepted, and the other two went incomplete.
"I thought Favre was inaccurate and drunk for eighteen straight months. [Atlanta starting QB] Chris Miller was in the Pro Bowl, and we needed help on defense," recalled Jones, who wasn't surprised to learn that Favre was wired to thrive under pressure. "If you go back in college, he won so many games on the last drive. In two years, I think he had thirteen wins, like, ten of them came on the last drive."
Jones said if he knew then what he knows now about brain-typing, the Falcons never would have traded Favre to Green Bay. 
"I[t] would've been different if I knew and I knew how to coach him," he said. "In two-minute situations, let him call his own plays. In those heated situations, Kelly went no-huddle; Favre, Elway, Marino—they all called their own plays. Let them lead."
It sure worked out for the Packers. Favre led them all the back to the top of the NFL and has ended up in Canton.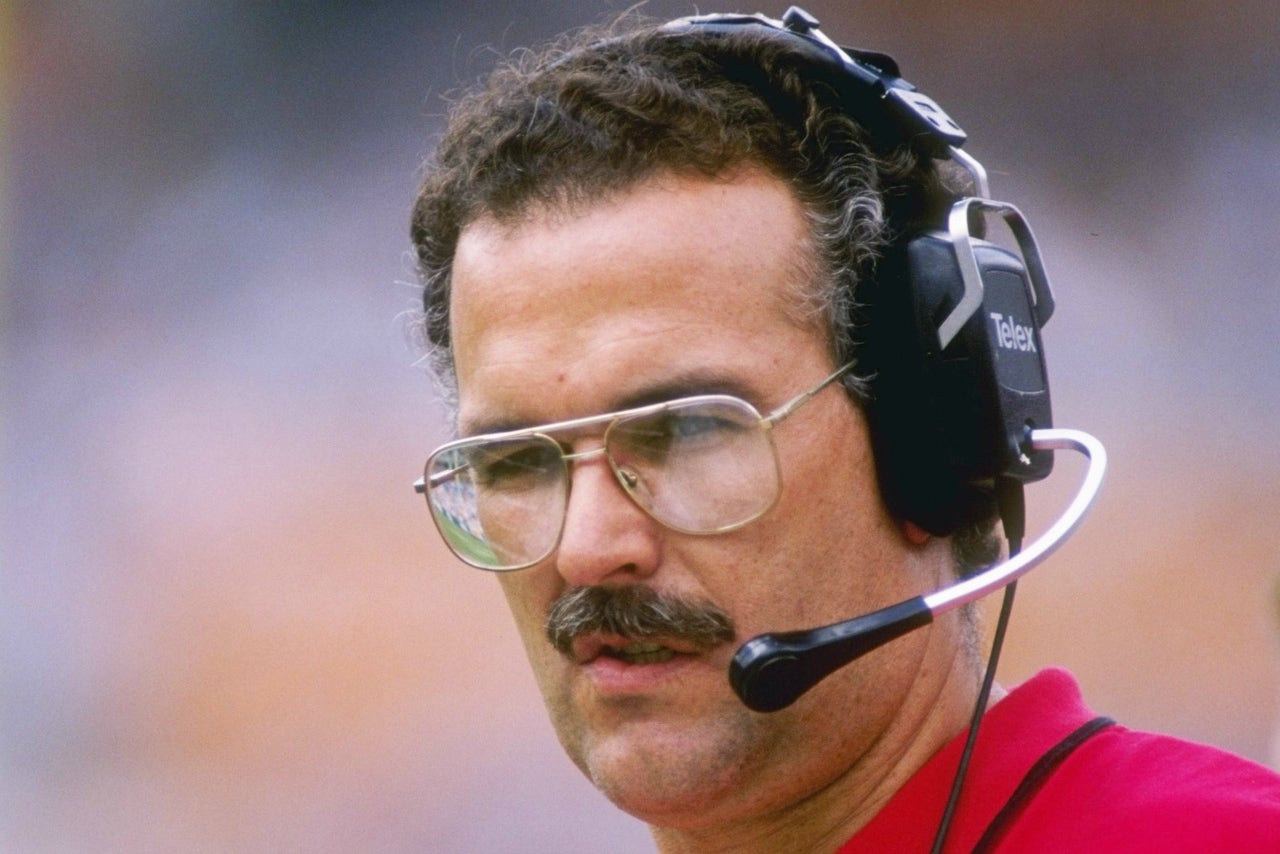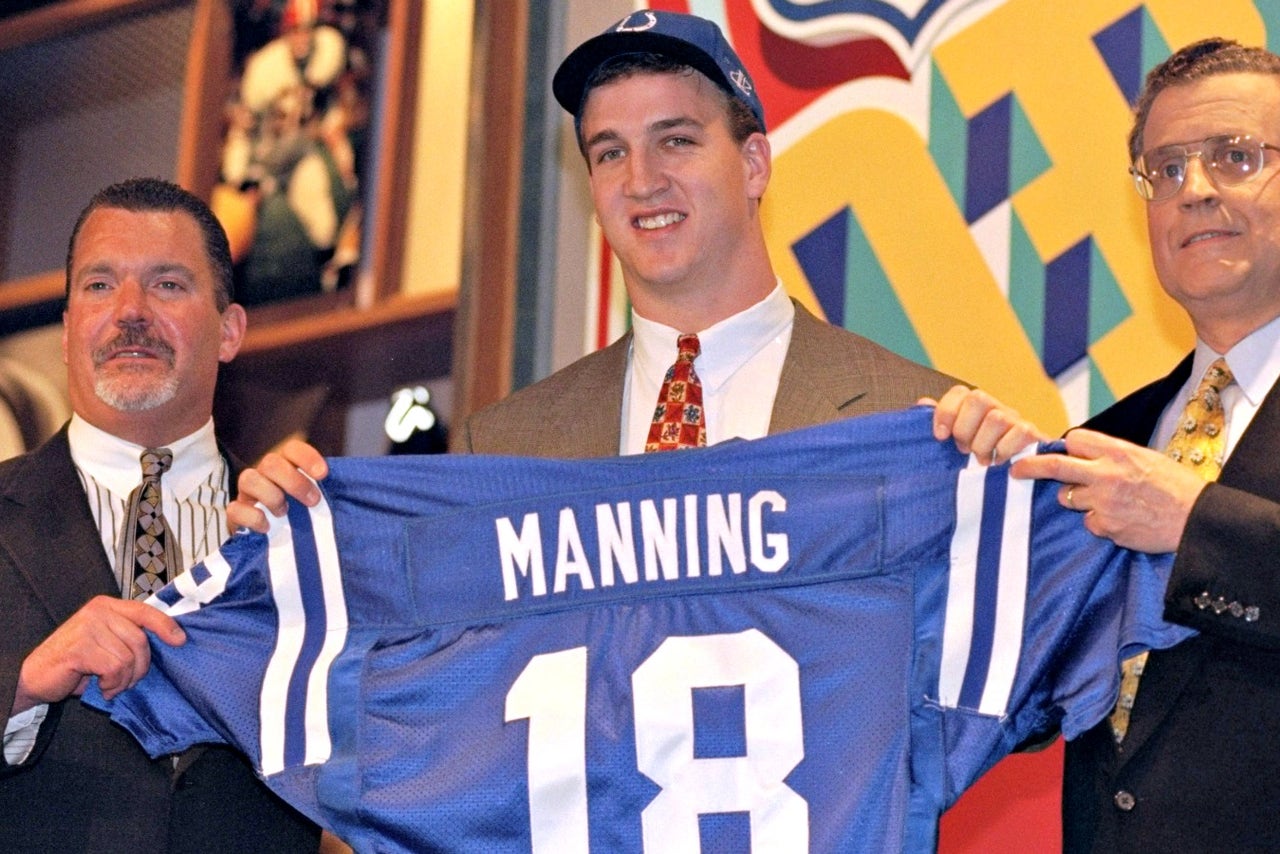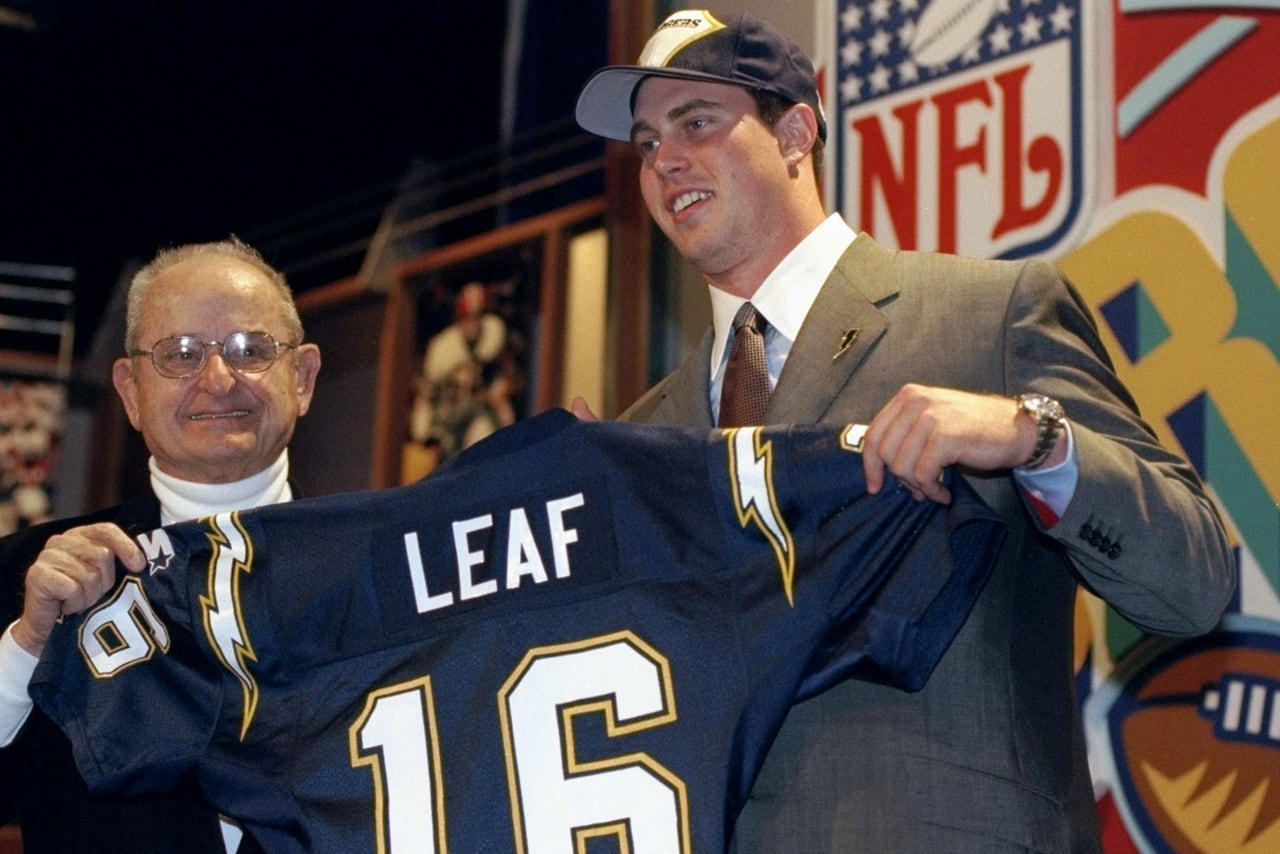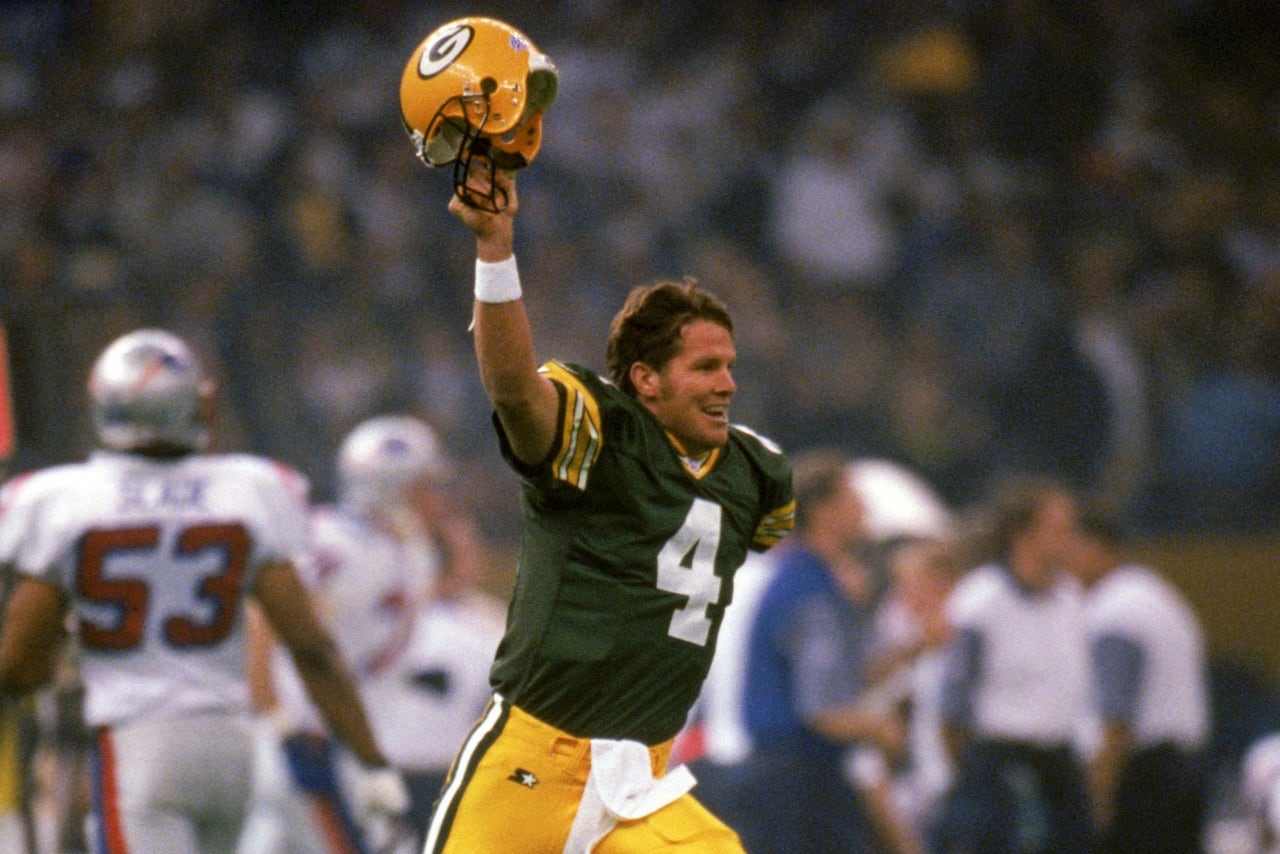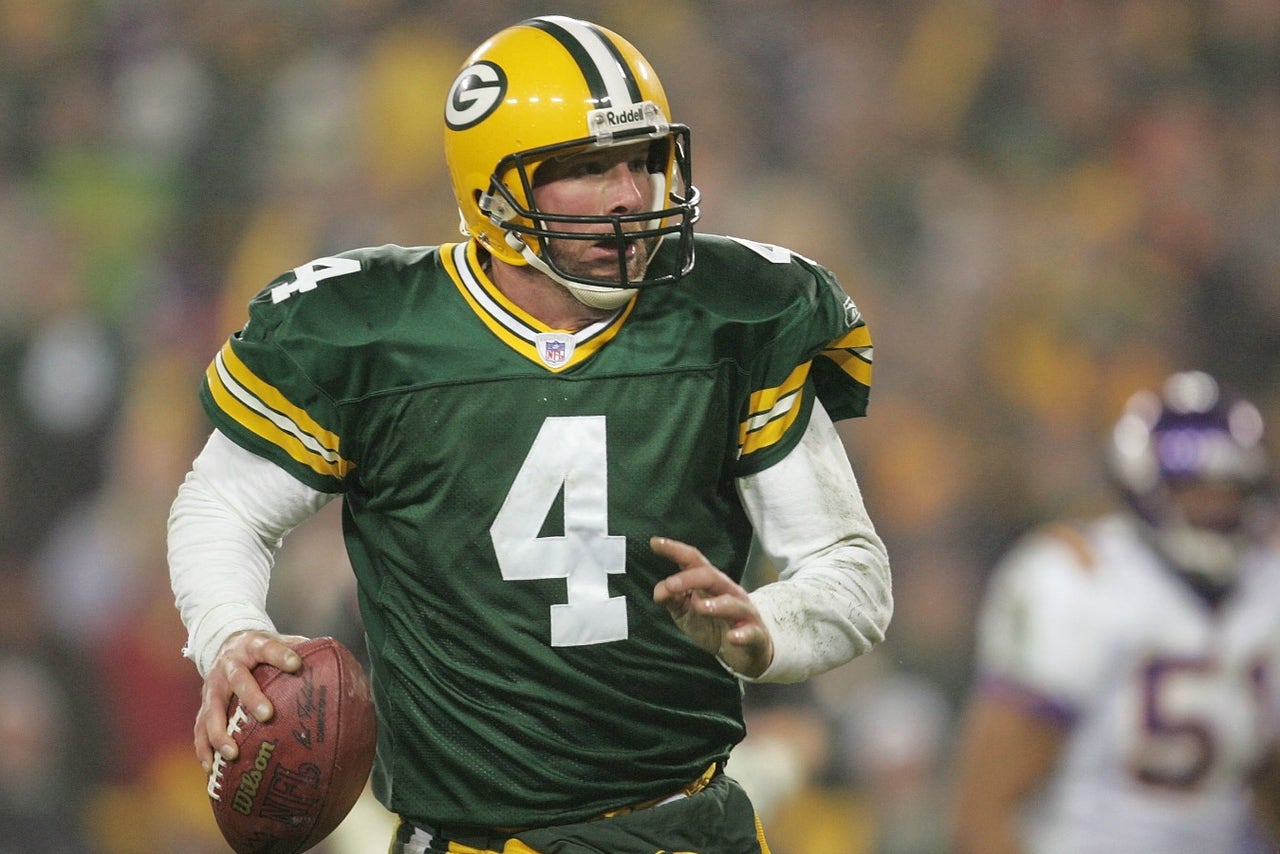 ---
---