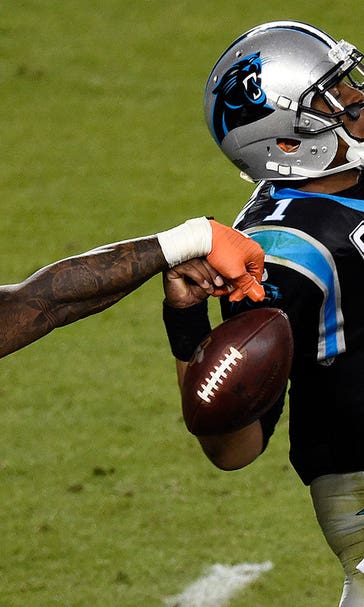 10 games you don't want to miss on the 2016 NFL schedule
BY foxsports • April 14, 2016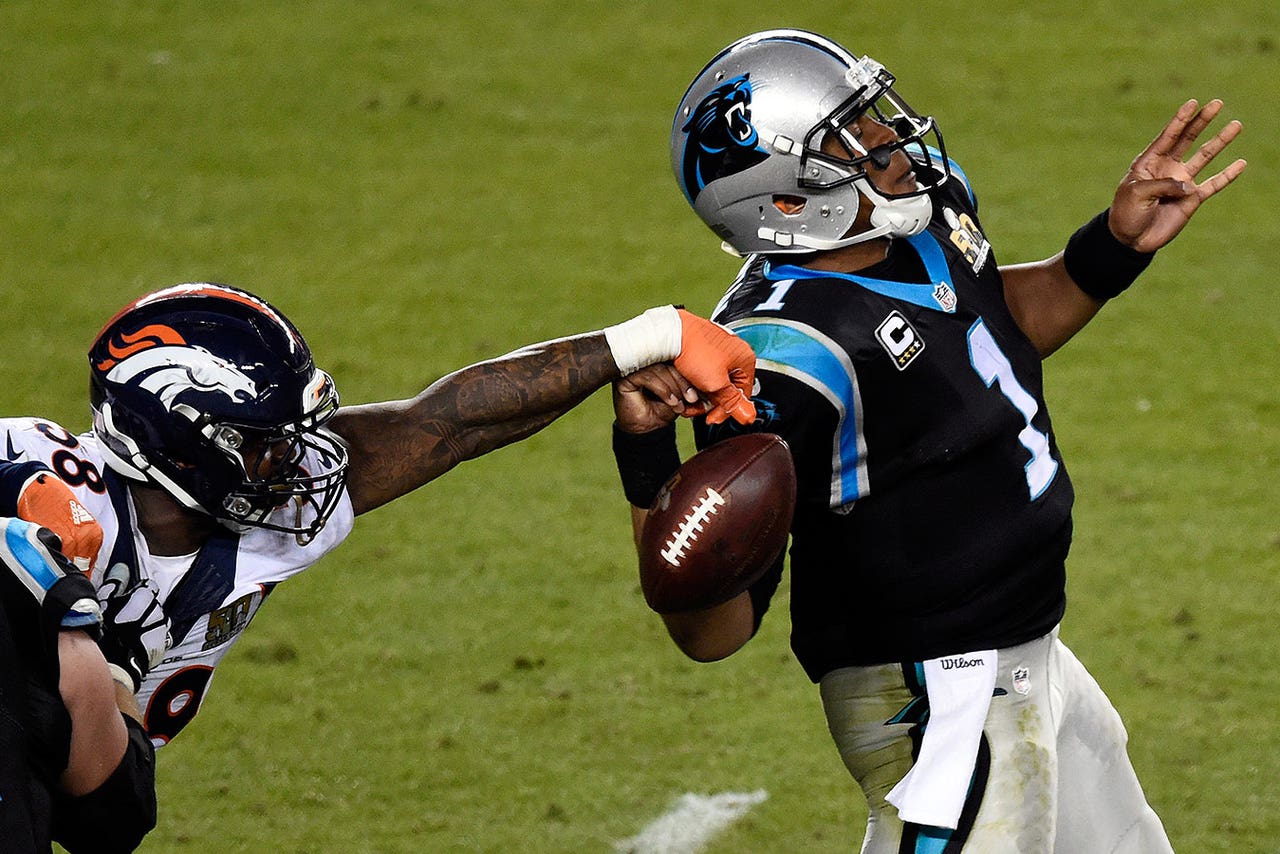 It isn't exactly Christmas Day for NFL fans, but Thursday night's announcement of the 2016 regular-season schedule is a pleasant reminder of what's to come this fall. Here are 10 must-see matchups.
All times Eastern
Thursday, Sept. 8, 8:30 p.m. ET, NBC | Buy tickets
This Super Bowl 50 rematch can't get here fast enough for the Panthers, which are still smarting from last February's 24-10 loss to the Broncos. Denver linebacker Von Miller is still tweaking Cam Newton by photoshopping the Carolina quarterback's recent water polo photo in homage of his tone-setting strip sack. What is no laughing matter to the Broncos -- the need to find a replacement quarterback with Peyton Manning having retired and Brock Osweiler leaving for the Houston Texans.
Sunday, Oct. 2, 1 p.m. ET, CBS | Buy tickets
The "R" in RG3 will stand for revenge when new Browns quarterback Robert Griffin III gets his first shot at the Redskins since his tumultuous four-year run in Washington came to an end. The spotlight also will be shining on Washington quarterback Kirk Cousins, who is trying to earn a monster contract extension after replacing Griffin in the starting lineup last season.
Sunday, Oct. 16, 4:25 p.m., FOX | Buy tickets
Get ready for another round of "What is a catch anyway?" debate as the Cowboys revisit the site of quarterback Tony Romo's controversial incompletion to wide receiver Dez Bryant in a 2014-15 second-round playoff game at Lambeau Field.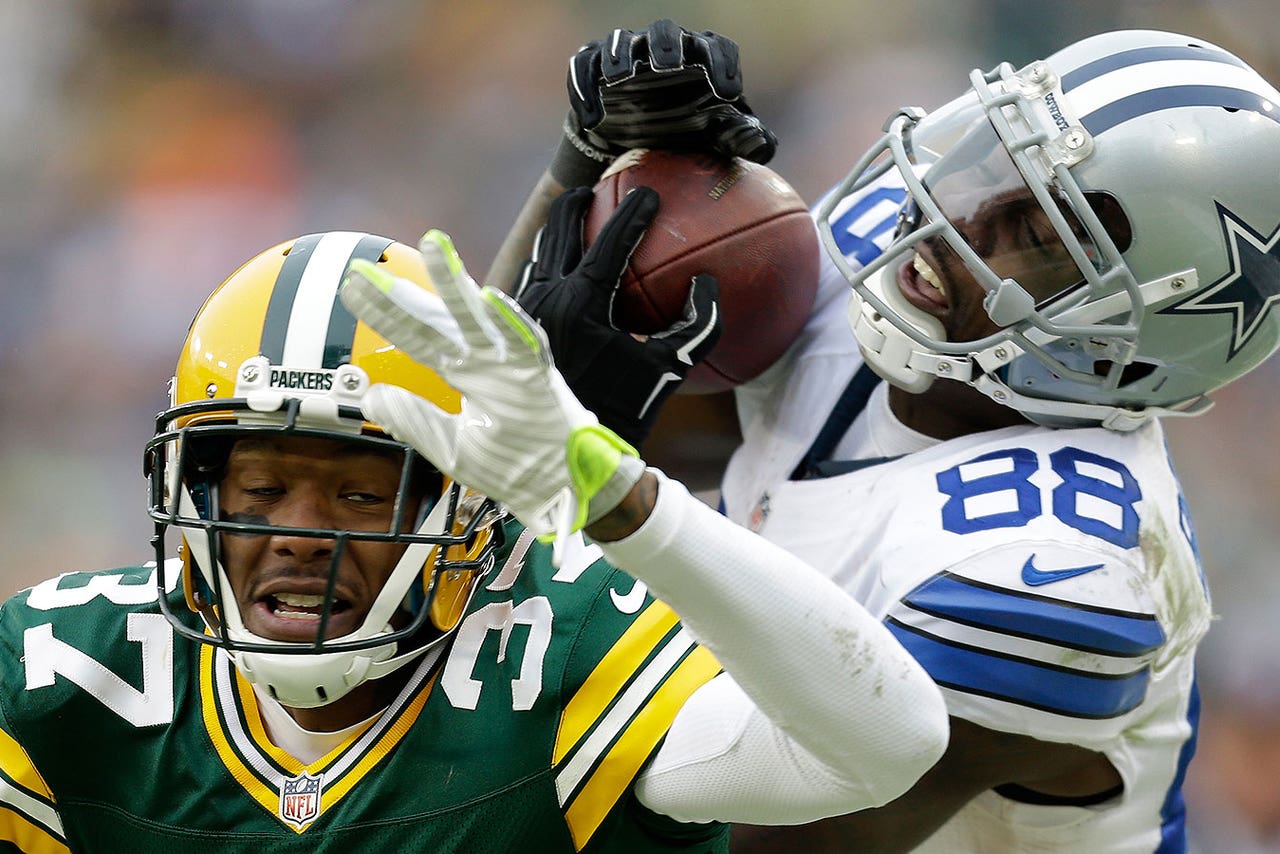 Monday, Oct. 24, 8:30 p.m., ESPN | Buy tickets
Hell hath no fury like a quarterback scorned. While he continues to deny it's the case, multiple ex-Broncos teammates believe Brock Osweiler's late-season benching helped lead to his departure for Houston. Well, that and a four-year, $72 million contract offer the Broncos were unwilling to match. Whether the money was well spent should start to become evident when Osweiler faces what will be an extremely hostile crowd in his first return to the Mile High City as a member of the Texans.
Sunday, Oct. 30, 4:25 p.m., FOX | Buy tickets
Whether it was because of injury or a swarming Panthers defense, six turnovers are still six turnovers. Arizona quarterback Carson Palmer will be seeking redemption for a dreadful performance in last season's NFC title game loss.
Sunday, Nov. 13, 4:25 p.m., FOX | Buy tickets
It's always fun to reminisce about this storied 1970s rivalry, but both teams have a good chance to carve their own place in NFL history this season provided the Cowboys and Steelers can avoid the injuries that have wrecked their Super Bowl aspirations the past few years.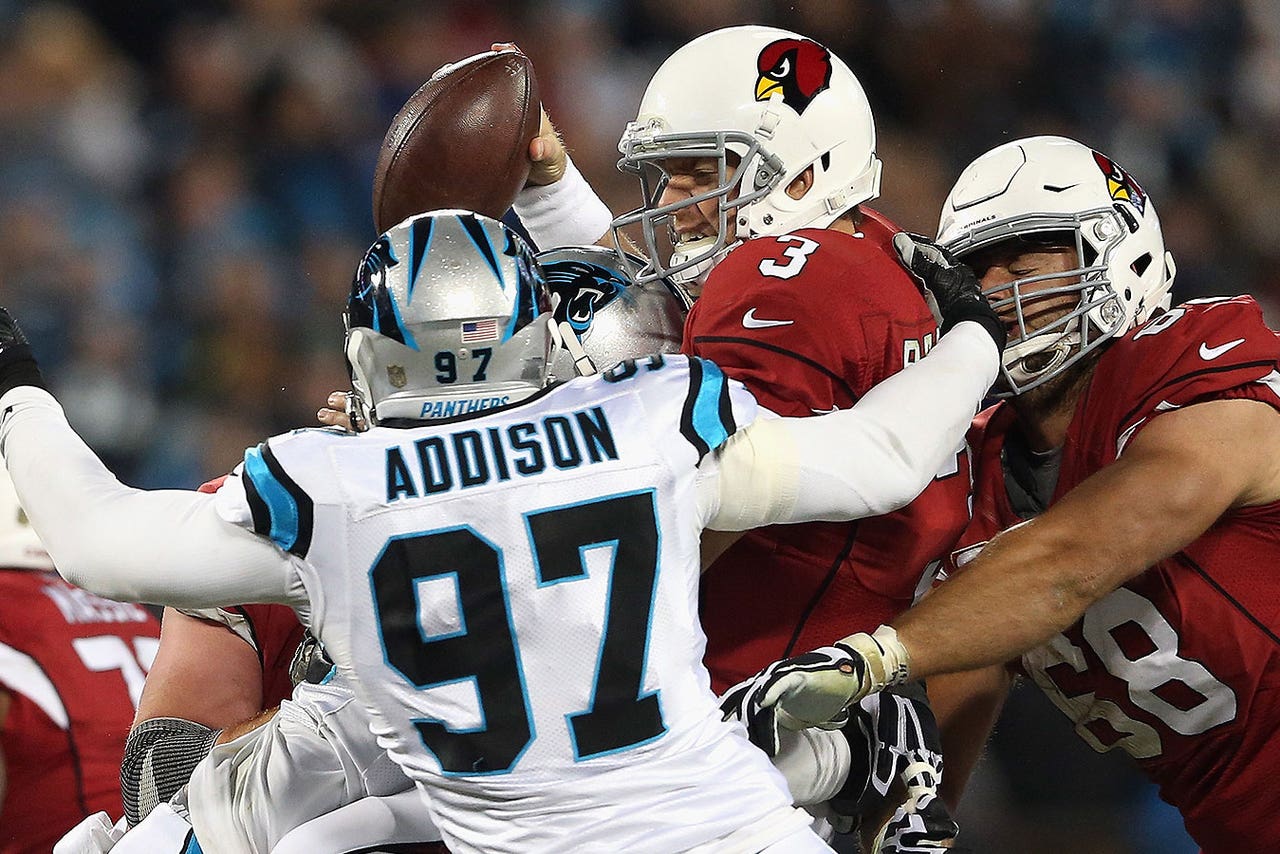 Sunday, Nov. 13, 8:30 p.m., NBC
You can't be mad, bro, about this Super Bowl 48 rematch. Two cornerbacks will receive plenty of pre-game attention in Malcolm Butler and Richard Sherman. Butler secured New England's Lombardi Trophy with his last-second goal-line interception of Seahawks quarterback Russell Wilson; Sherman famously mocked Brady after Seattle's watershed comeback win over the Patriots during the 2012 campaign.
Monday, Nov. 21, 8:30 p.m., ESPN
The first international Monday night game has some other intriguing storylines as well. The biggest is Oakland quarterback Derek Carr facing the team that made his brother David the franchise's inaugural draft pick in 2002. David never panned out for a variety of reasons with the Texans, but Houston compounded the mistake by passing on Derek in the 2014 draft.
Sunday, Dec. 18, 4:25 p.m., CBS | Buy tickets
The Peyton Manning vs. Tom Brady hoopla that always surrounded their annual encounters is done with the former having retired. The media focus will instead shift toward two other angles: Why do the Patriots consistently struggle in Denver and will New England do a better job of keeping Brady upright than in last season's AFC Championship game loss?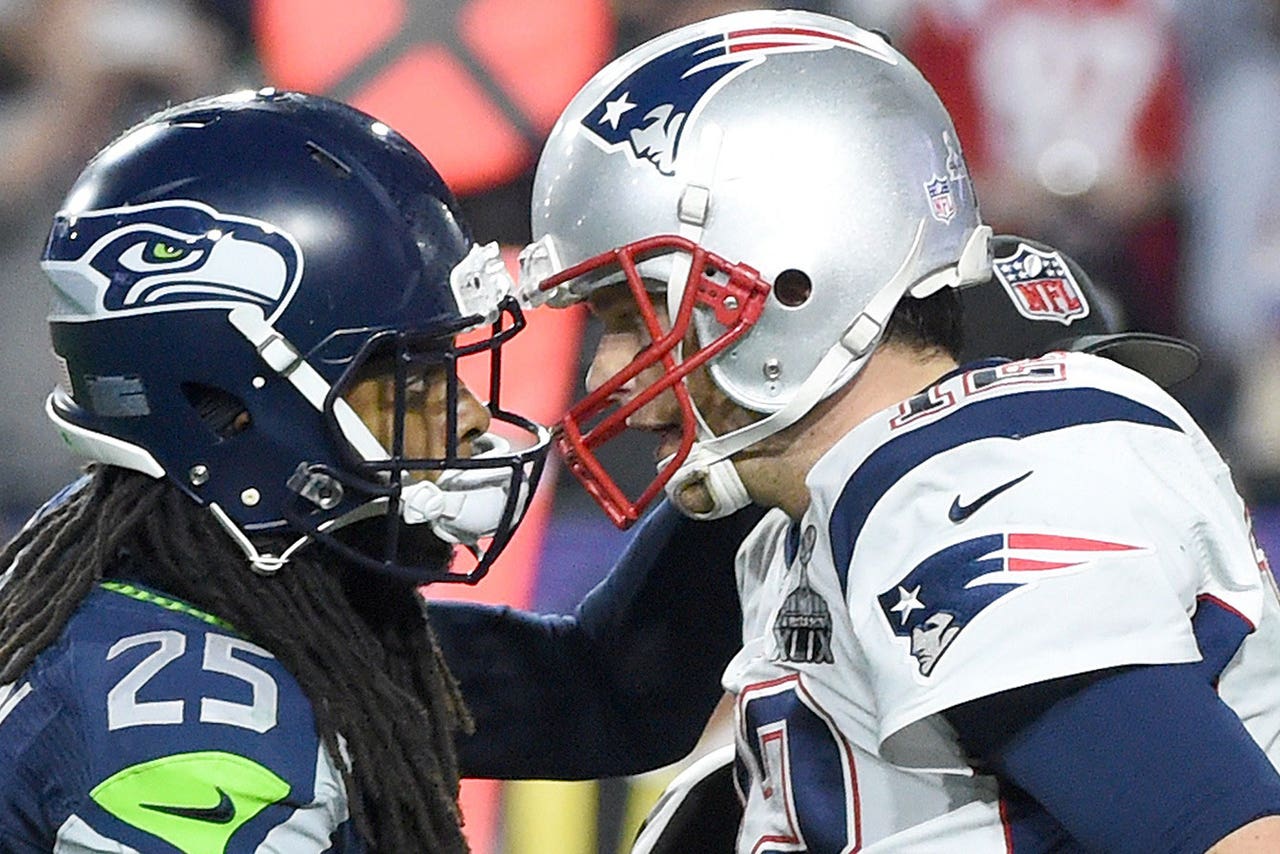 Sunday, Dec. 18, 8:30 p.m., NBC | Buy tickets
There's no truth to the rumors that a UFC cage will be built around Heinz Field/Paul Brown Stadium for this AFC North meeting, but it would be fitting. The injuries suffered the past two seasons by a slew of key players from both squads helped derail their Super Bowl hopes. The Bengals will be forced to play their first three games without outside linebacker Vontaze Burfict, who was suspended for an illegal hit to Steelers wide receiver Antonio Brown's head during last season's playoff game. That means Burfict will miss the first meeting between these teams in Week 2 and makes this Sunday night clash the one to circle on your calendar.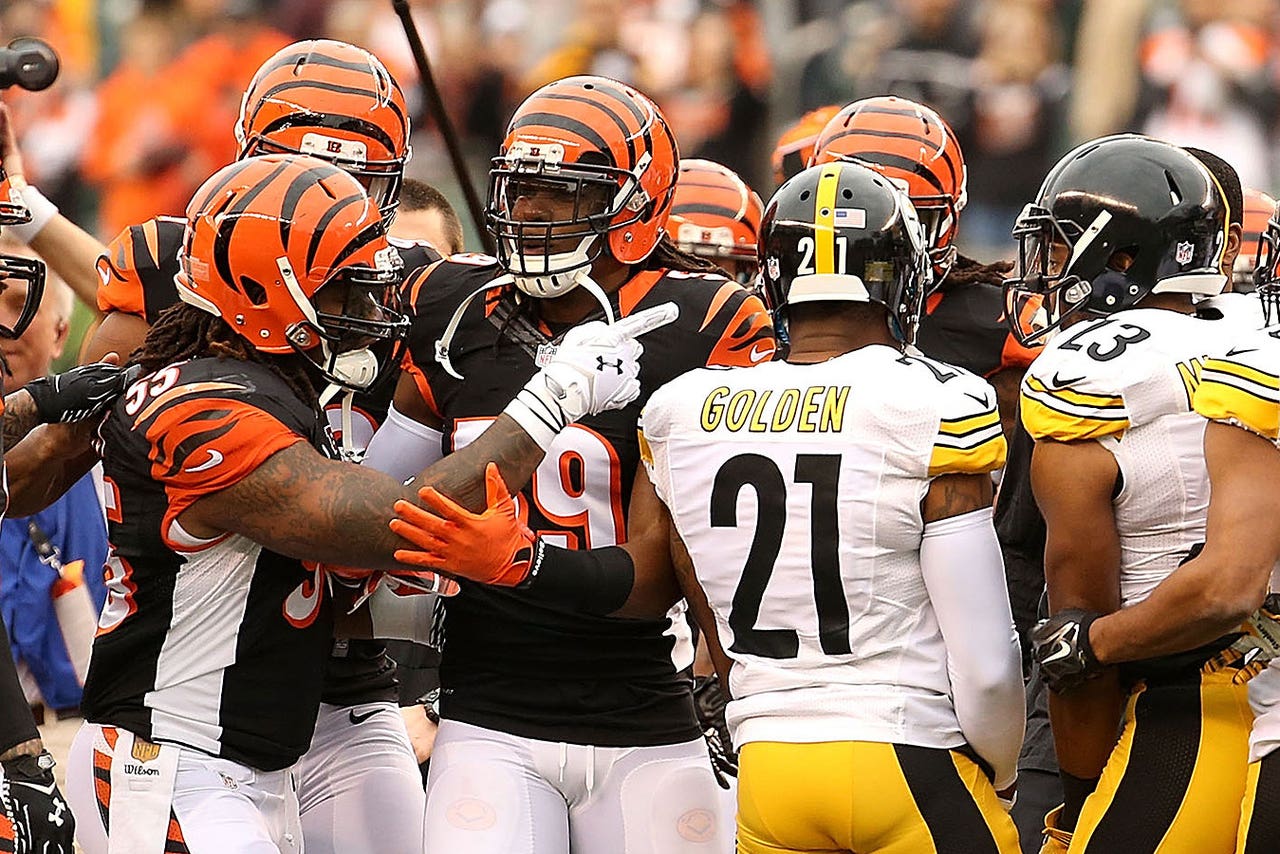 ---
---