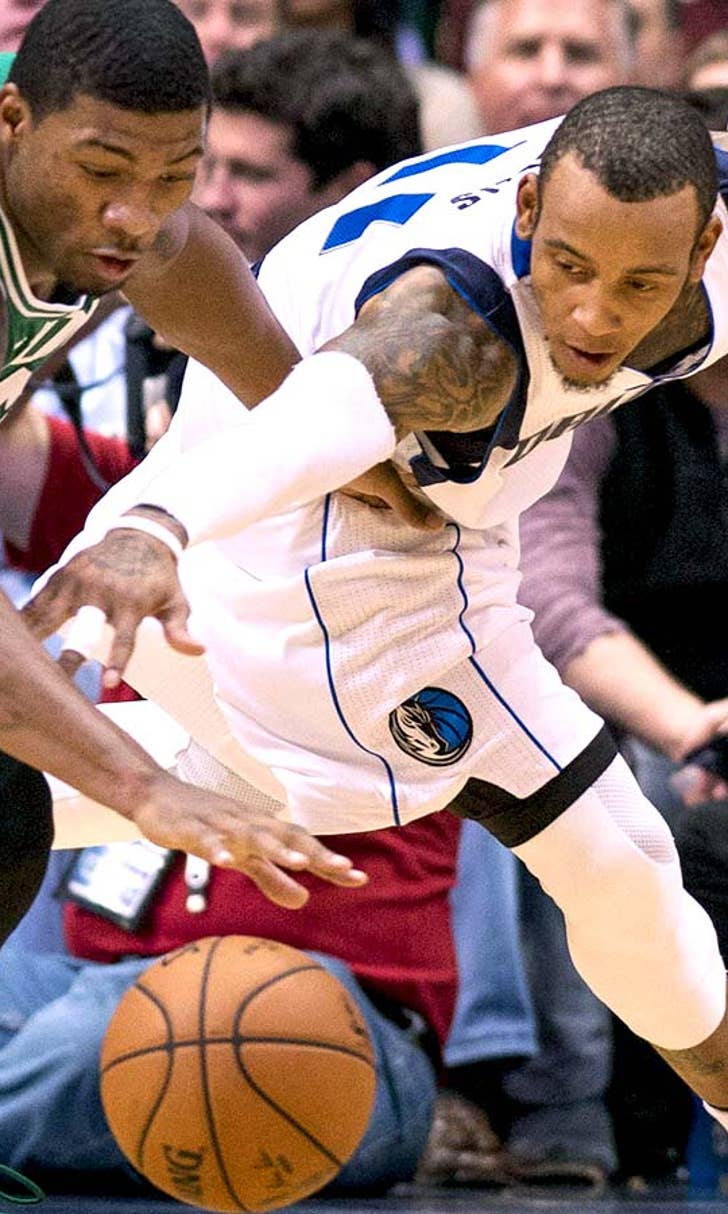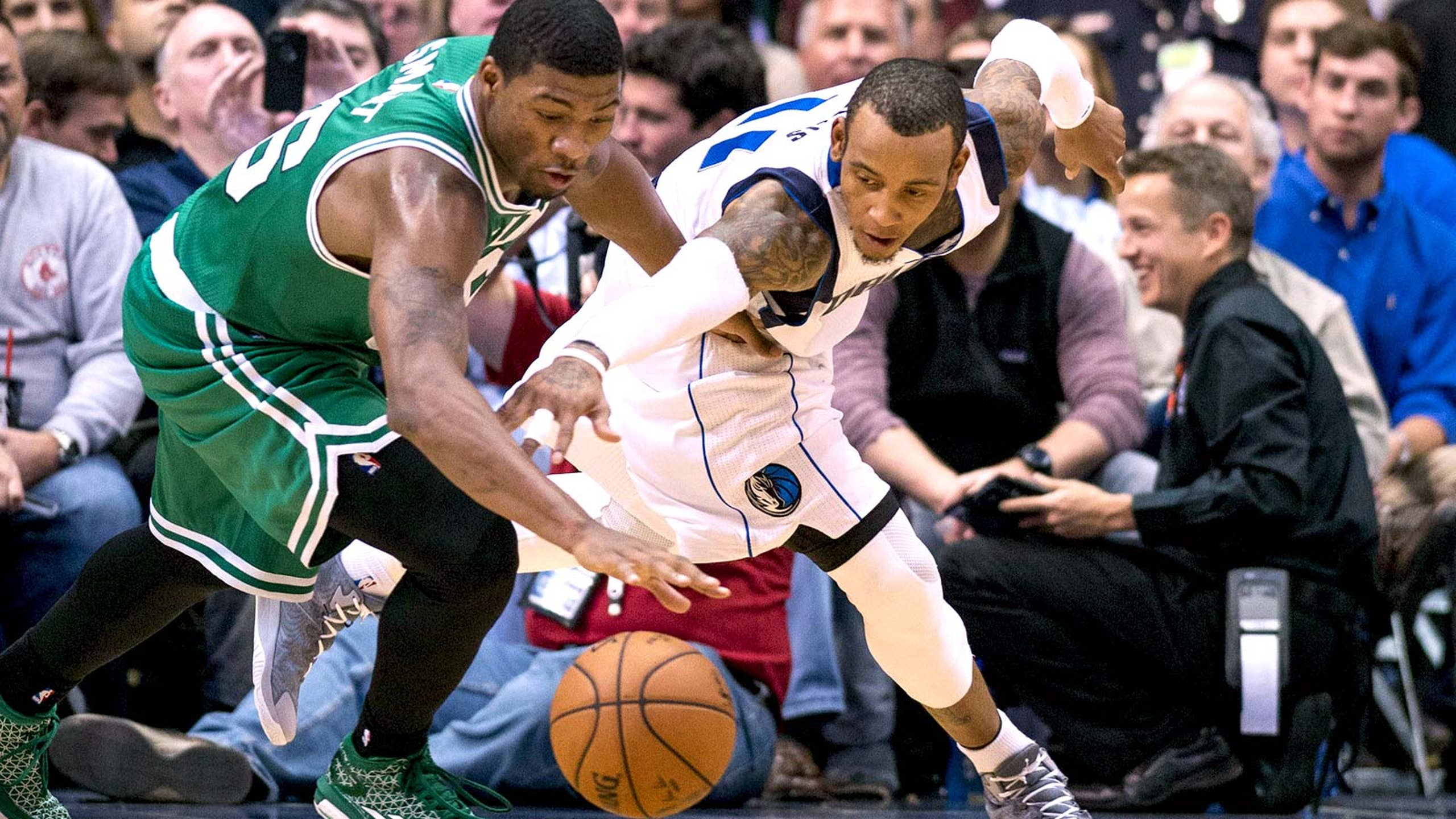 Why would the Celtics target Monta Ellis in free agency?
BY foxsports • June 16, 2015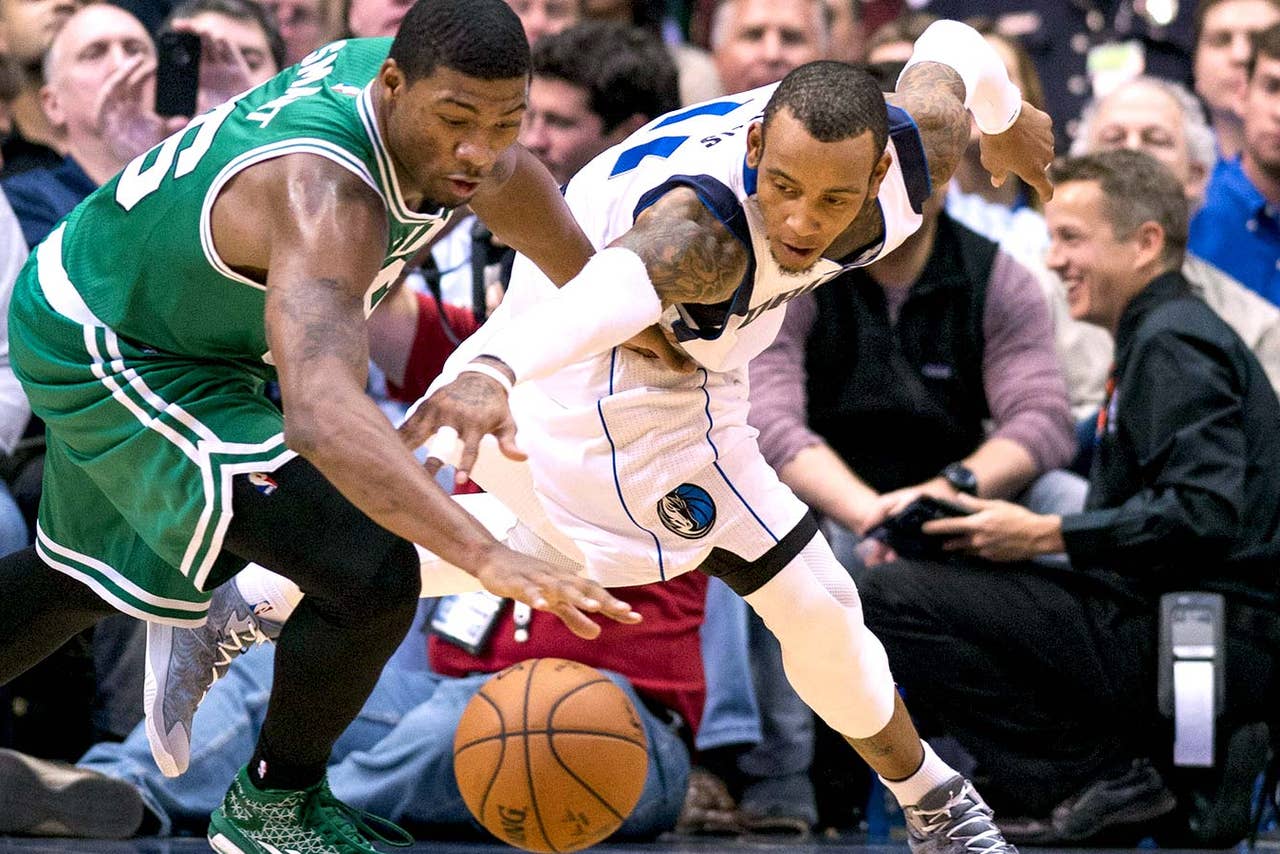 If Dallas Mavericks guard Monta Ellis opts out of his player option and becomes an unrestricted free agent, there's a slight chance the Boston Celtics may flash some interest. 
Ellis doesn't fit in with the team's timeline, and he plays a position that's already a bit crowded. But according to SB Nation's CelticsBlog, the maligned scorer would help out in areas they need to improve:
"Ellis led the Mavs in scoring this season, averaging 18.9 points per game on a respectable 44.5 percent shooting from the field. He is a dynamic scoring threat off the dribble, capable of creating his own shot while carrying a heavy offensive burden. Boston has several needs to fill this summer, but that certainly sounds like Ellis could solve one of them. Danny Ainge discussed in his end of the season press conference the need to find players with a knack for scoring late in games. Well, Ellis provides that as well, ranking 15th in the league with 5.3 points in the 4th quarter this season."
Ellis can indeed score the ball, but it's unclear how efficient he'd be without Dirk Nowitzki as a high screen-and-roll partner. He also duplicates Isaiah Thomas' skill-set, and is arguably less effective, inarguably older and more expensive. 
But if for whatever reason the Celtics can sign Ellis on a cut-rate contract, they will. An asset is an asset, and Ainge wouldn't hesitate to move Ellis along if he's productive enough in Boston to catch the eye of other GMs across the league.
(h/t: CelticsBlog)
Photo Credit: Jerome Miron/USA TODAY Sports
---
---