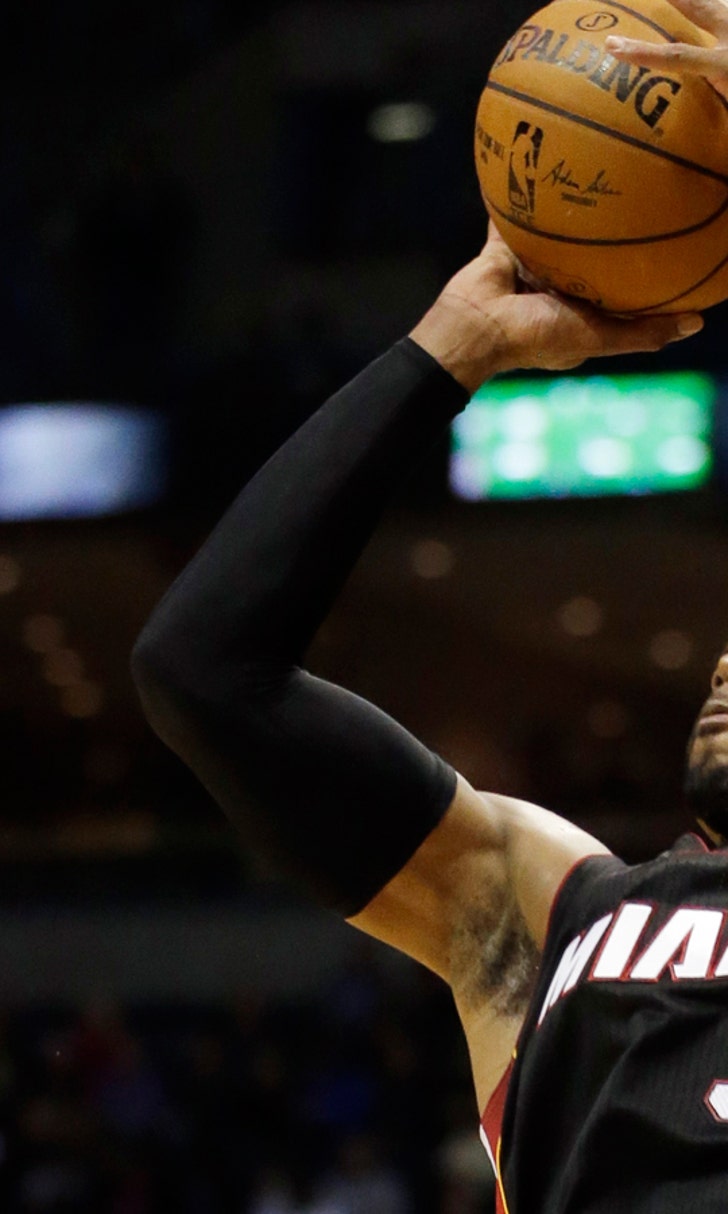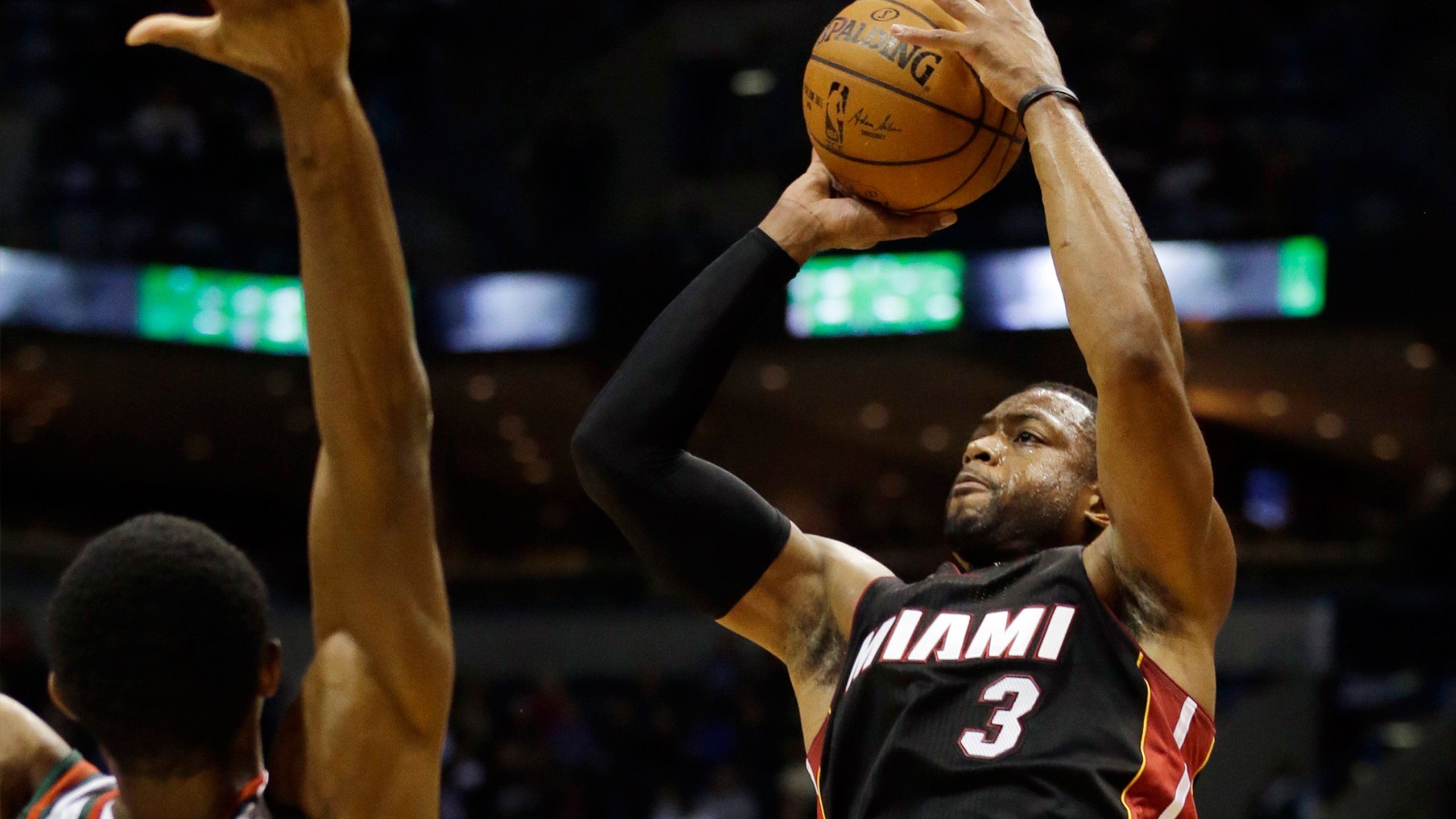 What to expect from Dwyane Wade next season? A look to Michael Jordan could help
BY foxsports • May 27, 2015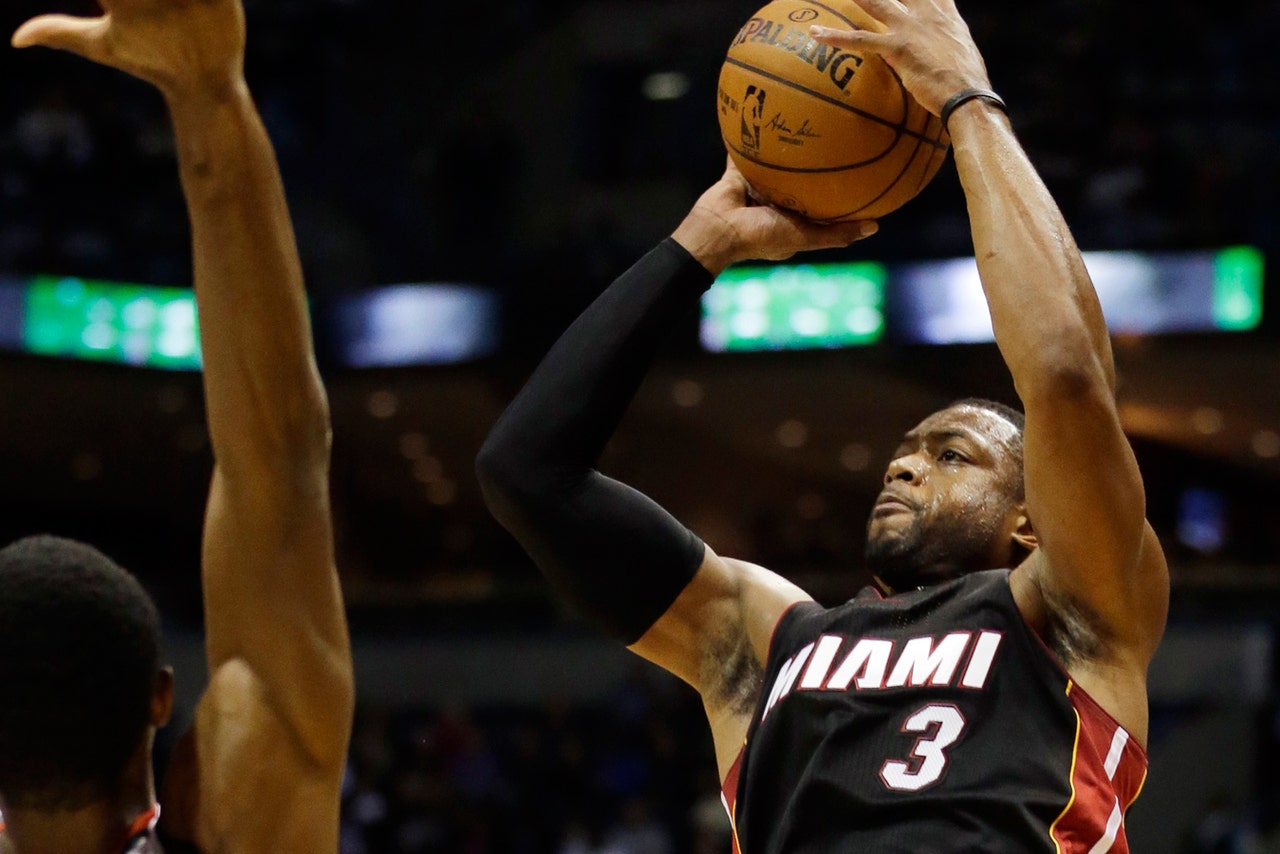 While nowhere near the tumult of last offseason, the Miami Heat once again face questions about their future this summer. Some of that is draft-related. The biggest question is free agency -- or, more specifically, whether Goran Dragic will be back next season. Chris Bosh isn't a 100 percent sure thing after his health scare this season, although his progress back seems to be on track.
And, of course, there's Heat star Dwyane Wade, who's at the point in his career where every offseason brings questions about injuries and longevity alongside a slew of "Can he still do it?"-type questions. And not for the first time, those questions seem to be about his athleticism. 
Wade would likely acknowledge the obvious: His game has long been predicated on his unparalleled ability to get to the rim. But he showed this season that he is still fully capable of carrying a team short on offensive options. Some of his recent statistical drop-off is a product of his age, sure, but he was also playing next to one of the best players on the planet for a few years there. Expecting him to put up the same kind of numbers with LeBron James and Chris Bosh around is ignoring the on-court reality. Yet with that said, the more Wade has to carry a team, the harder it is on his body. It's a self-fulfilling prophecy.
So how might Wade go about next season, assuming the Heat can bring back Goran Dragic and have a healthy Chris Bosh, the combination of whom can once again take some of the load off of Wade? Joseph Zapata of All U Can Heat posits that Michael Jordan's late-career evolution could offer a template: "If Wade wants to continue to make an impact for the Heat at a high level, he must learn to improve his outside game. Michael Jordan faced a similar crossroads during his last stint with the Chicago Bulls. With his body slowing down, Jordan greatly improved his long-range shooting, and at 32 years old, he made 111 three pointers at a clip of 42.7 percent."
It's not the first time Wade has drawn such comparisons, and it might be overly optimistic. Jordan was a poor 3-point shooter, but he wasn't quite as bad as Wade has been in his career. And that 32-year-old season from Jordan came with a closer 3-point line as the NBA looked to address a downward trend in scoring league-wide.
Still, if there's anyone who can emulate Jordan, it's Wade, and Flash's versatility and drive have him well-suited to fill the gaps in Miami's offense.
(h/t AllUCanHeat.com)
Photo Credit: Morry Gash/AP
---
---