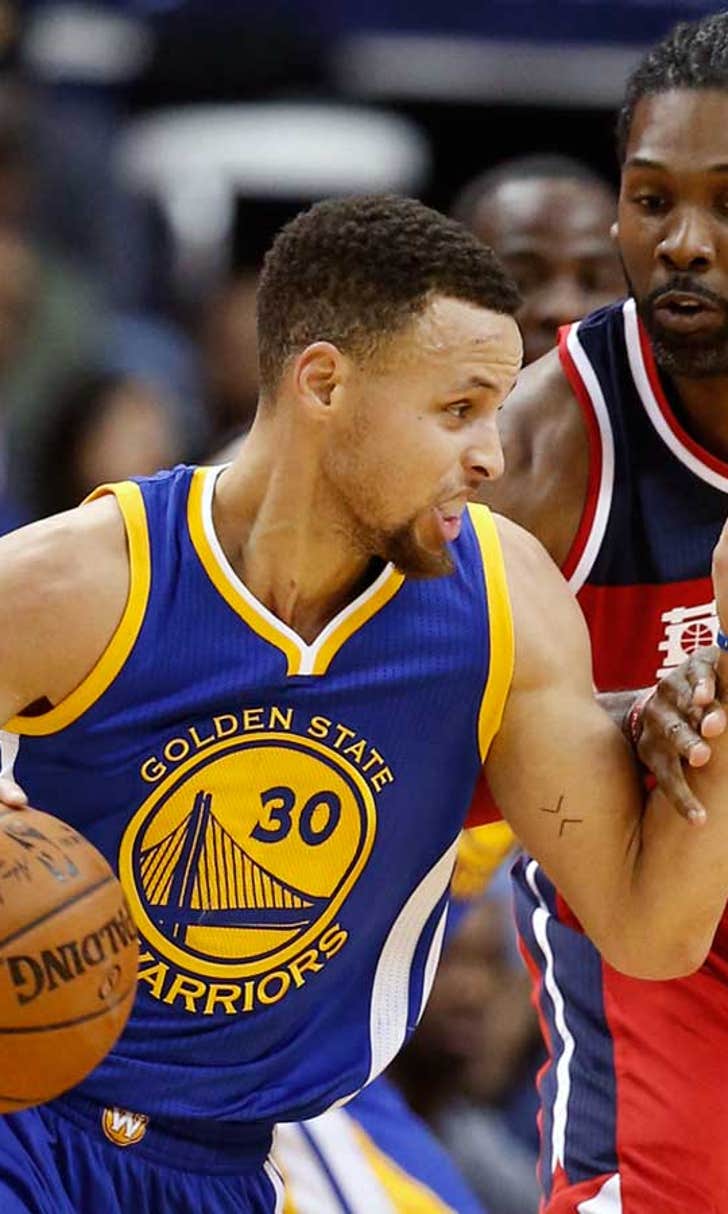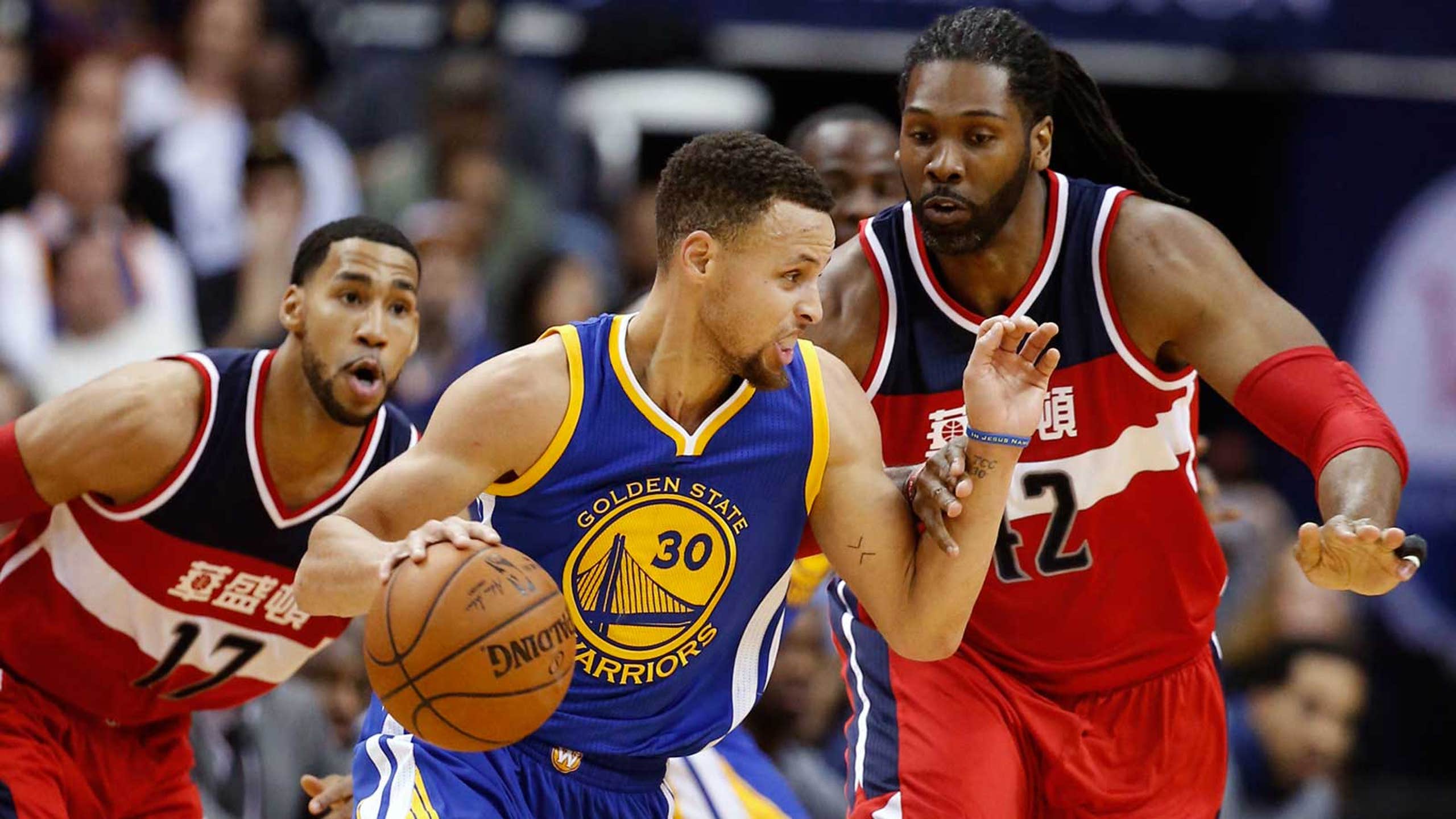 Watch Stephen Curry light up the Wizards for 25 first-quarter points
BY Jovan Buha • February 4, 2016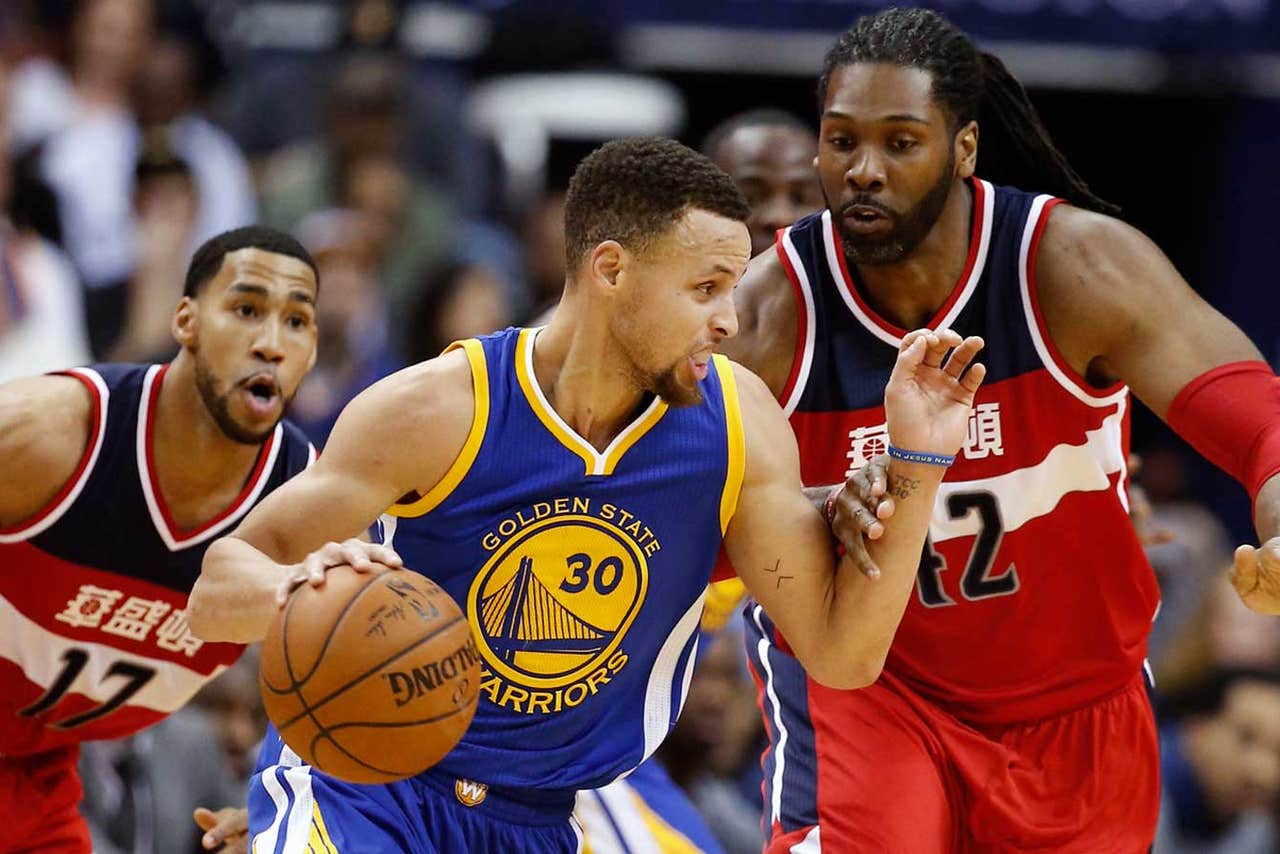 Stephen Curry torched the Washington Wizards on Wednesday night, scoring 51 points on 19-of-28 shooting, which included him tying his career-high with 11 3-pointers and finishing one shy of the NBA record held by Kobe Bryant and Donyell Marshall.
What's most insane is that almost half of those points came in the first quarter, when Curry was basically unconscious, dropping 25 points (9-of-10 shooting) and making his first six shots and first five 3-point attempts.
Watch Curry go supernova in the clip below:
Overall, Curry scored 36 of his 51 points in the first half on a ridiculous 13-of-14 shooting.
He cooled down in the second half as the Wizards began to trap pick-and-rolls and randomly double team, forcing anyone else to beat them. The tactic worked for a bit, as Curry was held scoreless over the first seven minutes of the third quarter, but he eventually broke out and made timely 3s.
The fact that Curry so effortlessly scored 36 points in the first half suggests that, if he really wanted to, he could easily drop 60 points in a game. Many have speculated as much, but this was perhaps the best evidence that it's realistic.
Any monster Curry performance is going to stem from him hitting a barrage of 3s, and if he can just get up a few more treys (he attempted 16 tonight) and sacrifice some of his efficiency, his point total will creep into historical territory.
Jovan Buha covers the NBA for FOX Sports. Follow him on Twitter at @jovanbuha.
---
---