National Basketball Association
National Basketball Association
Warriors beat Heat in OT
Published
Jan. 10, 2012 12:00 a.m. ET

Dorell Wright had been off to a quiet start this season, reverting back to the form that forced the Miami Heat to part ways with the forward last summer and land LeBron James in his place.
A visit from his former franchise provided the spark the Golden State Warriors have been waiting for.
Wright scored 20 points and made a season-high six 3-pointers, including a tying shot late in regulation, and the short-handed Warriors rallied from 17 down to spoil Dwyane Wade's return with a 111-106 overtime victory on Tuesday night.
''I had a feeling tonight would be the night,'' Wright said. ''It couldn't have gotten any worse.''
The former Miami forward also converted a go-ahead 3-pointer in the extra period, ending Golden State's five-game losing streak and giving rookie coach Mark Jackson his most impressive victory. Wright, who spent six years in Miami after being drafted 19th overall out of high school in 2004, added 10 rebounds.
''Heck yeah I care, I was there six years,'' he said. ''It's your old team, you want to beat them.''
Wright beat back one of his best buddies in the process.
Wade scored a season-high 34 points after missing the last three games with a bruised left foot, but missed shots late in regulation and overtime. James had 26 points, 11 rebounds and seven assists before missing a potential tying 3-pointer in the final seconds of overtime.
With Miami's three-game winning streak over, Wade sounded adamant that he wants to play Wednesday night at the Los Angeles Clippers and quickly brush off this swift and stunning defeat.
''I did feel like I had a layoff but it was good to get back on the court,'' Wade said. ''I just tried to be aggressive early. That's the only way you're going to know how you're feeling. Just came out with an aggressive mindset.''
The NBA's first-place team seemed to be in control with a flurry of dunks, alley-oops and high-flying layups for most of the night.
The Heat clamped down on defense and broke away with a 21-8 run to open the third quarter, relying on the Big Three to provide the highlights: Wade flipped a pass that Chris Bosh finished with a one-handed scoop, James had a soaring finger roll and Wade flicked a spinning layup past a crowd of defenders to push Miami ahead 78-61.
All of Miami's positive vibes evaporated almost as quickly.
Nate Robinson ignited the Warriors with a 3-pointer followed by a layup late in the fourth quarter, finishing with 24 points off the bench. Udonis Haslem picked up a technical foul on the play, and Robinson's free throw tied the score at 93.
Wade made two from the stripe to extend the Heat's lead to 96-93 before Wright evened the score with a 3-pointer with 31 seconds left in regulation.
Wade missed a jump shot, and the Warriors called timeout before they botched the final possession: Monta Ellis dribbled around too long and time ran out when he passed to Wright, the glaring mistake on a night he scored 22 points, although he also had nine turnovers.
Golden State began to pull away from a tight overtime, going ahead 105-104 on Wright's 3-pointer with 86 seconds remaining. Robinson also intercepted Wade's pass on Miami's next possession, throwing it ahead to Wright for an uncontested dunk.
''I just knew today was going to be the day,'' Ellis said of Wright. ''And it's not because we were playing Miami. I knew his body was going to be better. We have a secret weapon.''
In a final attempt to even the score, James took a difficult 3-pointer with 7.9 seconds to play. The Warriors recovered and Robinson made a pair of free throws to seal Golden State's stunning victory.
''We got a couple good looks and they just didn't go through,'' James said.
The Warriors played without injured starters Stephen Curry and Andris Biedrins for the third game in a row. Curry is not expected back for at least a week - and probably longer - while he rehabs in Charlotte.
''I thought there was a point tonight, just like in life, where you can fold the tent or you can begin to believe and fight back,'' said Jackson, whose team is 3-6 but has beaten playoff contenders Chicago, New York and Miami. ''And we did that. And once you begin to do that, good things happen. Great for my guys, because the bottom line is; you need results, in order to trust the system.''
Wade and James didn't take long to regain their rhythm.
They just couldn't sustain it.
On Miami's second possession of the game, Wade raced up court and tossed a high-arching lob pass from the 3-point line just over the leaping hands of rookie Charles Jenkins. James sprinted from behind and finished above the rim, throwing down a powerful two-hand slam that drew roars even from the home crowd.
Heat coach Erik Spoelstra limited Wade's minutes somewhat, but for the most part the slashing swingman played in his usual rotation - mostly because Miami couldn't put the Warriors away earlier.
The more athletic and aggressive Heat took advantage of Golden State's slow-footed transition defense, which has been an emphasis since Jackson took over. Miami outshot Golden State 51 to 42 percent in the first half, taking a 57-53 lead at the break.
The Warriors went almost 10 minutes before their first field goal of the second half.
Notes: Warriors backup C Kwame Brown left in the fourth quarter with a right shoulder injury. He is day to day. .... Oracle CEO Larry Ellison sat courtside in the arena that houses his company's name. Ellison was outbid for the Warriors franchise last year by an ownership group headed by Joe Lacob, sitting about 10 seats away, and Peter Guber. ... New Oakland Raiders general manager Reggie McKenzie also sat in a courtside seat.
---
---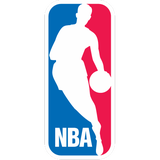 Get more from National Basketball Association
Follow your favorites to get information about games, news and more
---