National Basketball Association
National Basketball Association
Warriors 112, Nuggets 97
Published
Apr. 8, 2012 7:36 a.m. ET

Denver's hopes of moving up in the Western Conference standings took another serious hit, and guard Ty Lawson is concerned the Nuggets are losing sight of the goal at hand.
Lawson had some harsh words for his teammates following Denver's 112-97 loss to Golden State on Saturday - and for good reason.
It marked the third time in the last two weeks that the Nuggets fell to a sub-.500 team and dropped them into the No. 8 seed in the West with Phoenix and Utah only a game behind.
Instead of enhancing its playoff position, Denver is now on the fringe of the playoffs as the regular season winds down.
''It's getting ridiculous at this point,'' said Lawson, who had 21 points and six assists. ''We're losing to teams we should never ... that we shouldn't lose to, especially with the magnitude of what's going on in the season with the playoff run and where we're at. We can't be losing these games.''
A day after a 105-99 victory over Phoenix, Denver came out fast but finished flat against a Warriors team that had lost 12 of its previous 15 games and is playing without Stephen Curry.
This one is bound to stick with the Nuggets for a bit.
They jumped out to an early lead behind Aaron Afflalo and had the Warriors on their heels before Golden State rallied to win at home for just the third time since March 1.
''Whatever flow we had going in the first, we didn't have for the last two or three quarters,'' said Afflalo, who finished with 16 points. ''We need to string some games together simply for our playoff positioning and hopes. It's almost a must. We kind of have to.''
David Lee had 17 points and nine rebounds, and the Warriors got a big lift from their reserves to put the dent in Denver's playoff hopes.
Brandon Rush added 20 points, Nate Robinson had 14 points and seven assists, and Richard Jefferson scored 10 points to help Golden State, which also outrebounded the Nuggets and scored 58 points in the paint.
''We're trying to continue to be aggressive,'' Lee said. ''We know that jumpshots come and go but Nate got in the paint a bunch tonight, as did Charles (Jenkins). I tried to be an inside threat as well. I think it really feeds into our overall game.''
Nuggets coach George Karl's team has dropped both of its games with Golden State this season and doesn't have much time to find a solution. The teams play again in Denver on Monday.
Coming off a 30-point night Friday, Afflalo had 13 in the first quarter, including a leaning 19-footer with the Warriors' Klay Thompson draped over him as the shot clock buzzer sounded.
That was about as good as it got for the Nuggets.
After Rush's 32-footer as time expired in the opening period pulled Golden State within 27-26, Lee and Dominic McGuire combined for 15 points in the second quarter to help the Warriors go up by seven at the break.
The Nuggets trailed by as much as 17 and looked nothing like a team in the thick of a playoff hunt before making their best run of the night in the third behind Al Harrington.
The former Warrior scored eight points in just over two minutes, raising his arms to the booing crowd at Oracle Arena after his fourth 3-pointer of the night cut Golden State's lead to 79-71. Harrington later earned a delay of game penalty that resulted in a technical foul.
Denver, still playing without injured forward Danilo Gallinari, got within 92-87 on Andre Miller's reverse layup with 7:32 left in the fourth but managed only four buckets the rest of the way.
''It's exciting to peek every now and that at what we will be,'' Warriors coach Mark Jackson said. ''But we have to make sure that we stay true to the process and continue to do the things that put us in position to one day be real good.''
NOTES: Denver, which tied a franchise record with only five turnovers in Friday's victory, had eight in the first quarter alone against Golden State and finished with 16 overall. ... Nuggets G Wilson Chandler underwent a second MRI on his strained groin but results were not disclosed. Chandler, who missed his fourth straight game, is scheduled to meet with doctors on Monday to further discuss the situation. ... Karl said Gallinari (fractured left thumb) is expected to play on Monday after missing 10 games with a fractured left thumb.
---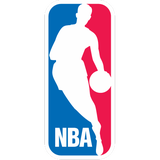 Get more from National Basketball Association
Follow your favorites to get information about games, news and more
---