National Basketball Association
National Basketball Association
Wall helps Wizards down Magic 105-101 in overtime
Published
Mar. 14, 2014 9:55 p.m. ET

ORLANDO, Fla. (AP) As well as the Wizards have played at times in the past month, Washington coach Randy Wittman said he expected a team that had never been in a tight playoffs race to go through a few growing pains.
After two tough losses to start the week, Washington showed the kind of bounce back ability it will take to survive if they do eventually make it there.
John Wall survived a poor shooting night to score 12 of his 21 points in the fourth quarter and overtime, Trevor Ariza added 21 points and 11 rebounds overall, and the Wizards hung on to beat the Orlando Magic 105-101 in overtime Friday night.
''I wasn't making shots the whole game,'' Wall said. ''The only shots it felt like I was making were 3s.''
The victory ends the Wizards' two-game losing streak overall, and a seven-game road losing streak to the Magic.
Bradley Beal added 20 points and a game-changing block before being helped off the court with sprained right ankle in overtime. Marcin Gortat finished with 19 points and 14 rebounds.
''We realize that it's about time for us to start winning,'' Gortat said. ''It's about time to clinch that spot and get those wins, especially against teams like Orlando.''
Beal's injury looked a lot more serious when it happened, with him having to be carried off the court by teammates. He is day-to-day.
Orlando led by as many as nine in the second half before seeing that lead evaporate down the stretch.
Tobias Harris had 21 points and Arron Afflalo finished with 18 to lead the Magic. Orlando has now lost five in a row and 11 of their last 14.
''It's painful, it hurts, but you learn from it,'' Magic coach Jacque Vaughn said.
Wall was fined $15,000 for inappropriate comments toward officials at the conclusion of the Wizards' loss against Charlotte on Wednesday, and he had another run-in with the referees Friday. He was whistled for a technical foul in the third quarter for continuing to argue a non-foul call with referee Joey Crawford after Wall had walked back to the sideline huddle.
It punctuated a mostly frustrating night for Wall, who finished just 7-of-18 shooting.
But he picked it up when he had to.
Jameer Nelson hit two free throws for the seventh lead-change of overtime to give the Magic a 97-96 lead.
He got a steal on the Wizards' next possession, but had his layup attempt blocked from behind by Beal. It was rebounded by Wall, who found Ariza in the corner for 3 to put Washington back up 99-97.
''That was just hustle play, one that we definitely needed. John got a pass deflected, and my first instinct was to just go chase it down,'' Beal said. ''He had a head start on me I guess I kind of baited him into it, and I was able to jump up and get it before it was (goaltending).''
Soon after that play was when Beal went down with his ankle injury.
It didn't stifle the Wizards' momentum, though, with Wall sinking a jumper with less than 30 seconds to play. The Magic were forced to foul after a miss and the Wizards closed out the victory at the foul line.
The Magic led 60-51 in the third quarter before the Wizards ended the period on a 16-6 spurt to take a 67-66 lead into the fourth.
Orlando regained its footing, though, getting seven straight points from Victor Oladipo to start the quarter. After several lead changes Harris sank a pair of free throws to put the Magic in front at 85-79 with just 1:55 to play.
Wall cut it to three with a 3-pointer, but Harris responded with tip-in on the other end.
Wall was fouled on a 3-point attempt on the Wizards' next trip down the floor, but got only two of his three free-throw attempts to fall.
A missed jumper by Oladipo on the Magic's ensuing touch gave it back to Washington and Wall then tied it at 87 with 10.6 remaining.
Oladipo got up a 3-pointer from the top of the key as time expired in regulation, but it bounced off the side of the rim.
But in the end, the Wizards felt as though Beal's big block was the biggest reason they were able to walk out with their first victory in Orlando in over four years.
''He's making a name for himself,'' Gortat said. ''He's one of our rising stars.''
NOTES: Orlando dropped to 1-5 in overtime games this season. ... Orlando is 0-32 when being outrebounded this season. ... Hall of Fame baseball player Cal Ripken Jr. sat courtside.
---
Follow Kyle Hightower on Twitter at http://www.twitter.com/khightower
---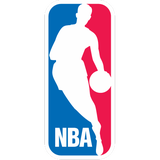 Get more from National Basketball Association
Follow your favorites to get information about games, news and more
---