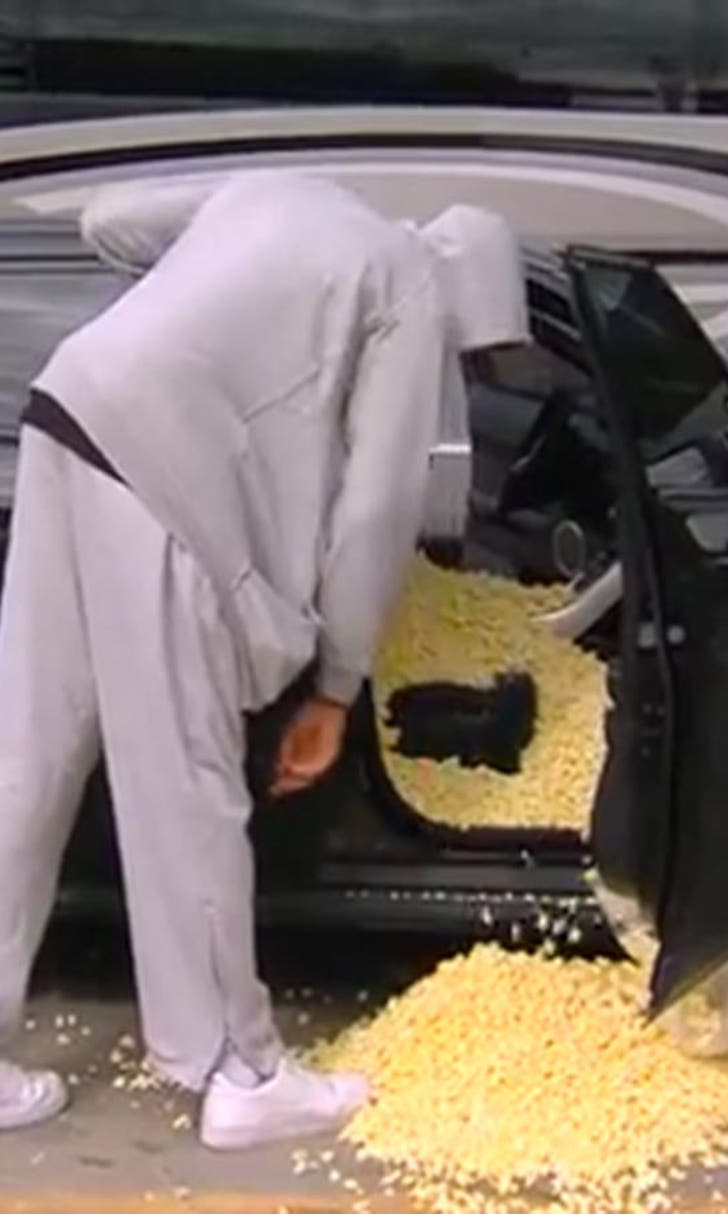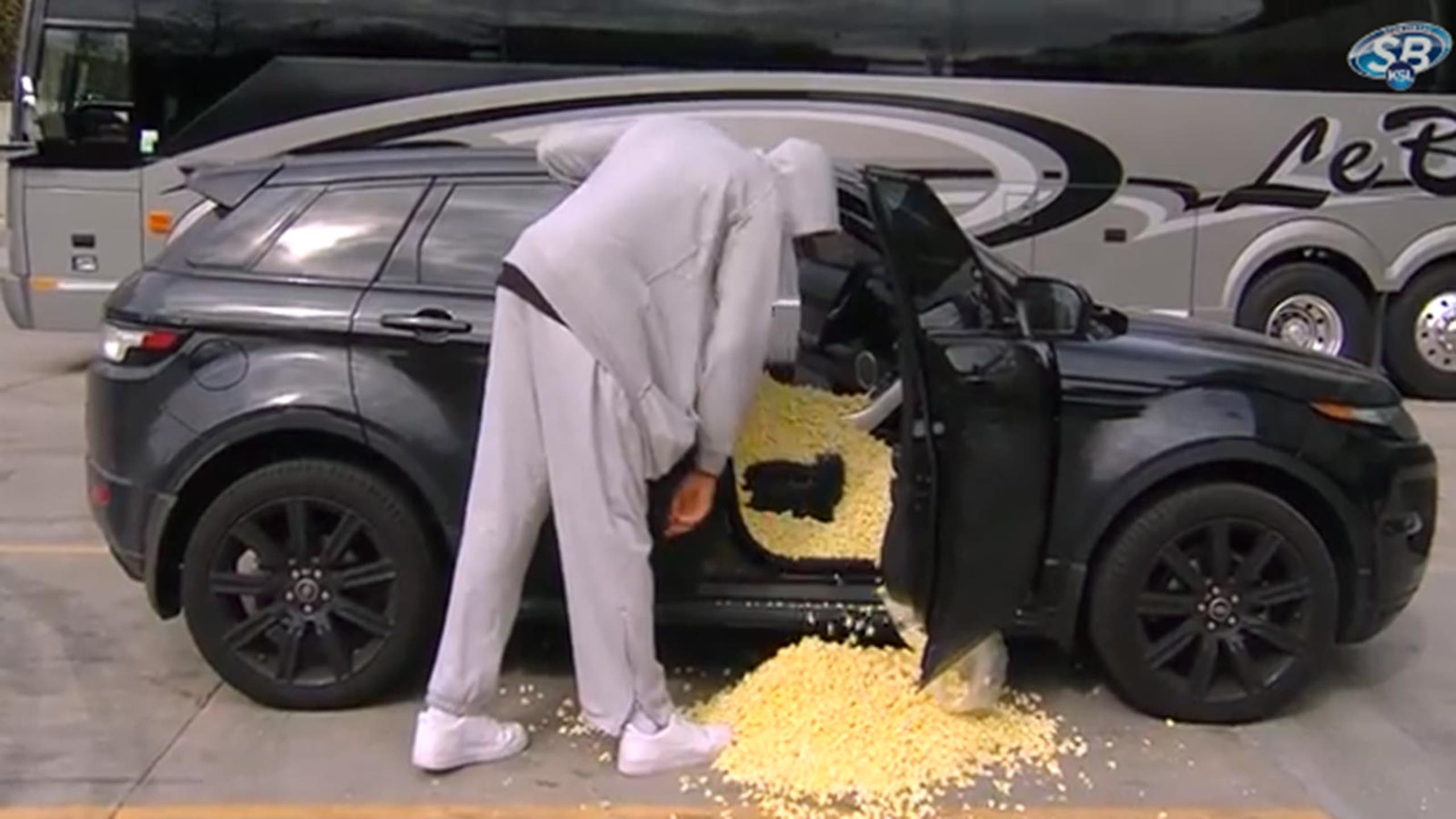 Utah Jazz's Rudy Gobert makes a rookie mistake, gets popped
BY foxsports • February 24, 2014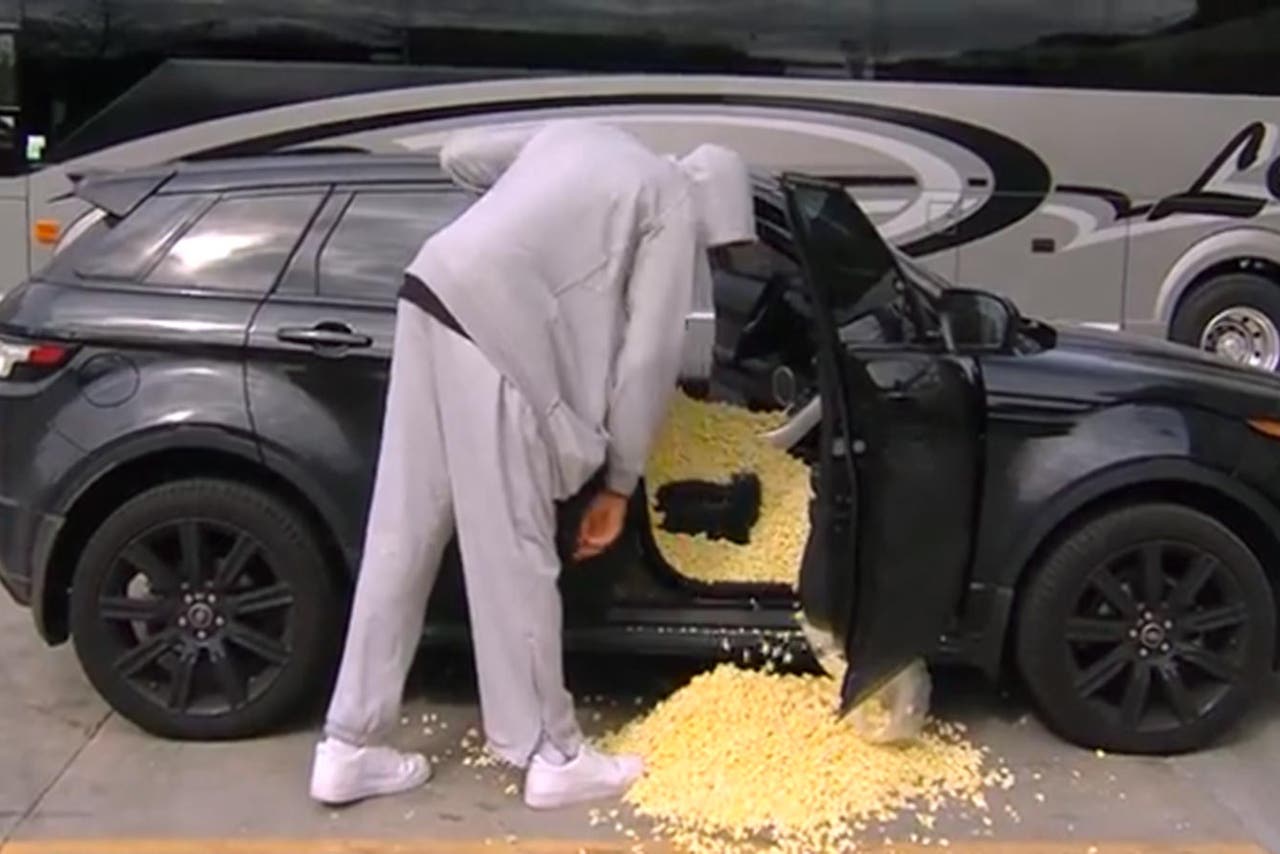 Apparently for the Utah Jazz, doughnuts are no joke.
And as Rudy Gobert quickly learned, there are serious consequences to those who do not bring them. 
After the rookie failed to bring the boxes of twists and glaze for his teammates before a pre-game shootaround, the sugar-deprived Jazz men paid him back in full on Monday. 
By filling his car with popcorn. 
Here's a shot from the Jazz:
And Gobert himself on Instagram, captioned "Maaaaaaaaaaaaaaaaaan."
Check out this video of Gobert unwittingly opening the door on his unwelcome butter-flavored passengers, taken by KSL Sports. 
The 21-year-old center points blame to Richard Jefferson. "I knew it's him," Gobert declared. 
Though Gobert's Range Rover didn't get quite as popped as the Cleveland Cavaliers' Dion Waiters did last year. "I hate being a rookie I'm not gone lie I'm mad as helllllllll right my whole truck full of pop corn," he wrote on his Instagram page.  
H/t to USA Today for the story. 
---
---