National Basketball Association
National Basketball Association
Trail Blazers-Wizards Preview
Updated
Mar. 4, 2020 9:10 p.m. ET

The Washington Wizards and Portland Trail Blazers both had winning streaks come to an end over the weekend - one excusably and one embarrassingly.
Portland's three-game road trip is already scarred with a loss to the NBA's worst team, but it'll try to wrap it up Monday night with a win in Washington.
While the Trail Blazers (18-25) saw a three-game winning streak halted in Saturday's humbling 114-89 loss in Philadelphia, the Wizards (19-20) fell 119-117 to Boston to start a five-game homestand. It was just the 76ers' fifth win and their first of 25 points in 133 games, but Portland coach Terry Stotts understands his team's situation has more in common with the bottom than the top.
"Nothing surprises me in this league," Stotts said. "We're not even a .500 team, so losing on the road, that's not a surprise. I was disappointed in how we played. I was disappointed we weren't able to build on the momentum that we have. But we've got to learn and understand that any team can beat you on any night."
Damian Lillard struggled through his second-worst shooting effort of the season, going 4 of 18 for 14 points after averaging 31.3 points on 50.6 percent shooting - hitting 23 of 46 3s - in his previous four games.
"Terrible. We didn't come out and show them the respect that we should have shown them," Lillard told the team's official website. "They competed harder than us, they played better defensively, they played better offensively. It was probably one of our worst games of the season."
The reliance on Lillard continues to be alarming. When the guard shoots under 38 percent, Portland is 0-12 with Lillard averaging 18.3 points. When he's over that mark, the team is 14-10 with him averaging 27.9.
The Blazers and Wizards have split four games over the last two seasons and Washington has won the last three at home while limiting Lillard to 19.7 points on 32.8 percent.
Washington's loss to the Celtics came with John Wall missing a layup at the buzzer, though he finished with a season-high 36 points and 13 assists. He's totaled 64 points and shot 52.2 percent in his last two games.
The Wizards, who topped 45 wins last season for the first time since 1978-79, have struggled to stay at or above .500, and that has plenty to do with home struggles that are showing no signs of improving. They're 9-12 there for the season and have dropped four of their last five after losing 12 home games all of last season.
"We've got to find a way to put teams away when we get the opportunity," Wall said. "... We know what it takes to win."
That may be helped along if Washington can get healthy. Bradley Beal rested after scoring 22 points in 22 minutes in Friday night's victory at Indiana. He returned from a 16-game layoff for a lower right leg stress reaction on Wednesday. Otto Porter (right hip) has missed the last two games, Kris Humphries (right knee) missed his seventh in a row and Drew Gooden was out with a sore left calf.
"Well, we lost two guys again. Drew ain't playing, Bradley ain't playing," Wall said. "That was a key for us to have some guys come off the bench. We only had four guys coming off the bench today on a back-to-back. Everybody who played gave their best effort."
---
---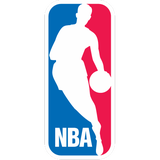 Get more from National Basketball Association
Follow your favorites to get information about games, news and more
---