National Basketball Association
National Basketball Association
To fix hoops, LeBron & Co. must care
Published
Jan. 22, 2013 12:00 a.m. ET

Lost last week in the hysteria of Manti Te'o's bogus girlfriend experience and Oprah's sit-down with Lance Armstrong was the report outlining the depth of Bill Hunter's affinity for nepotism and his mom-and-pop management style of the NBA players' association.
At the behest of union president Derek Fisher, the NBPA paid $4 million for an eight-month, internal investigation that produced a 200-plus-page report that any casual observer of the players' association could've summarized years ago in 10 words for one-hundredth the price tag.
(1) Too. (2) Much. (3) Power. (4) And. (5) Too. (6) Long. (7) A. (8) Tenure. (9) Corrupted. (10) Hunter.
Too much power and too long a tenure corrupted Hunter, the executive director of the union since 1996.
A fancy-schmancy law firm bilked the NBPA out of big bucks by diagnosing a problem Stevie Wonder could see. It's the equivalent of me hiring a personal trainer to diagnose that my butt and gut are too big.
You pay big money for root causes and solutions — not the things Manti Te'o could figure out.
Firing Billy Hunter won't fix what's wrong with the NBPA. Firing Billy Hunter and replacing him with Fisher or some NBA agent-approved lapdog won't fix what's wrong with the NBPA.
What's wrong with the NBPA, and what's not addressed in the carefully crafted and manipulated, $4 million FIRE BILLY HUNTER report, is the lack of engagement in union affairs by the overwhelming majority of NBA players in general and the league's top players in particular.
What's wrong with the NBPA is that LeBron James, Kevin Durant, Carmelo Anthony, Dwight Howard, Dwyane Wade, Kobe Bryant, Blake Griffin, Russell Westbrook, Dirk Nowitzki, Tony Parker, Tim Duncan and countless other players who matter don't care enough to get involved.
Until the NBPA is led by an executive director with the necessary passion and intellect to push a vision strong enough to capture the engagement of James, Durant, Melo, Griffin and a handful of other in-their-prime superstars, the NBPA will always remain a toothless, dysfunctional mom-and-pop operation at best or an exploited puppet regime of power agents at worst.
The previous wordy paragraph is the point of this column. I'm sorry it took me so long to get there. But Manti Te'o and Lennay Kekua botched the timing of this column, and I felt it was best to back into my main point.
The NBPA is the most underachieving organization in all of sports. Yep, it's worse than the NHL, the NHL players' union, the Chicago Cubs and the Kardashian family Chastity Belt. If properly run, the NBPA could push basketball ahead of football at home and abroad and be the catalyst eradicating America's despicable relationship with college football and basketball shamateurism.
No group of athletes wields more power than professional basketball players, and no group does less with its power than LeBron James and Co. The blame for this rests with the players, who are immature, spoiled and distracted, and Hunter, who has never been the kind of true believer dynamic leader capable of capturing the imagination of the players he represents.
Hunter took control of the NBPA at the apex of Michael Jordan's career. In Jordan's final two years playing for the Bulls (96-97 and 97-98), Jordan earned $30 million and $33 million a season from the Bulls. No NBA player has earned more than $28 million (Kevin Garnett 03-04) in any season since.
Consider this: LeBron James has never earned more than the $17.5 million he'll make this year in Miami. Fifteen years after Jordan left Chicago, the heir to his throne is making a little more than half the cash Jordan pocketed.
Dan Marino retired in 1999. Can you think of a scenario in which Peyton Manning would be paid half as much as Marino earned in the previous century? Marino set the contract standard for elite QBs in the early 1990s (around $4 million a year) and then capped his career pulling in around $6 million a year. The Broncos paid Manning $18 million this season.
Despite the ignorant ramblings of his critics, Gene Upshaw was a dynamic leader of the NFL players' union. He connected with his base and got key players involved in the fight for salary growth and the overall growth of the league. Upshaw had a vision of how NFL players could work with NFL owners to grow the entire league and grow the pot of money they all shared.
Hunter has exhibited no such vision. Years ago he got baited into a personal feud with David Stern. Hunter managed the players' association in a way that gave him as much flexibility and autonomy as Stern. The lack of player engagement became an asset for Hunter's fiefdom. In order to ward off threats from the power agents who desire to control the union, Hunter surrounded himself with family and yes men.
Hunter should give up the fight. The scathing report lays bare his lone priority — retention of power. He's too old to reinvent himself. Hunter should spend the next six months helping the union reorganize and identify an executive director with a vision for basketball that will inspire James, Durant, Melo and D12 to join the fight.
As we saw during the labor fight last year, Derek Fisher is not that guy. I think Fish wants Hunter's job. I can come up with no other explanation for his brief stint with the Mavericks this season. Fisher signed with the Mavs and quickly quit just to retain his position within the players union. Fisher needs to go.
Chris Paul, a member of the executive committee, is the perfect person to replace Fisher as president, particularly if Paul has the balls to tell his representatives from CAA to get out of union business.
The union needs an executive director who is equally suspicious of ownership and agents. The union needs an executive director who has the balls to be loyal solely to the players. Who that is? I don't know. Ask Oscar Robertson or Bill Russell or Bill Bradley for some advice.
But the union must find a basketball true believer, someone who is offended football has a higher place in the American landscape than basketball, someone who believes LeBron James and Kevin Durant should earn $40 million a season while the players on the bench still earn a good seven-figures salary.
It can happen. Stern, in my opinion, surrendered the basketball-football domestic battle when the Jordan era ended and college basketball survived high school stars going straight to the NBA. Stern's Plan B was to win the international war and make the NBA the global game of choice. Good luck taking a significant cut of soccer's turf.
Plus, everything national starts local. You can't win abroad if you don't win at home. The war for hearts and sports minds begins here at home. American basketball is broken. The greatness of college basketball is a media-driven hoax on the level of Lennay Kekua. College hoops enjoys tremendous passion and crowd noise. The play on the court is brutal for a variety of reasons — the top reason being the best players leave after one year and there's little chance of top programs developing continuity because of it.
The one-and-done era coupled with the previous era of players such as Kobe and KG going straight to the NBA from high school have severely damaged the marketability of NBA players. Rather than huge college stars bringing their fans with them to the NBA — the way NBA players used to and NFL players still do — most hardcore college fans hate the NBA because they blame the league for stealing their players and hurting college hoops.
This needs to be fixed. It can be fixed if James, Durant and other stars get engaged in the union and work with the league in formulating a strategic plan to financially incentivize players to stay in college for three to four years. NCAA shamateurism will disappear the moment CBS hears there's a plan in place to return the Patrick Ewings and Ralph Sampsons of the world to the NCAA Tournament in their junior and senior seasons.
Trust me, there's a way for the NBA, the NBPA and the NCAA to form some sort of convoluted limited partnership that would allow the NBA/NBPA to pay elite college players as summer interns. And there's a way for the top college basketball programs to pay the NBA/NBPA money for leaving the top players in college for three or four years. I'm saying the NBA and college basketball could split the cost of compensating our best and brightest basketball stars while they mature and are properly marketed by Dick Vitale, Jay Bilas, Clark Kellogg and Co.
I don't want to bog this column down with every detail on how college basketball could be tweaked. But don't be fooled into believing Title IX or some other mumbo jumbo prevents the NCAA and the NBA from working together to come up with some sort of plan that allows our best teenage basketball players to receive $100K a summer as interns and earn additional significant sums of cash that would be payable when they complete their third or fourth year of eligibility.
There's a way everyone can win — players, the NBA, college basketball, the television networks and basketball fans.
An outside-the-box idea like this would have to be driven by young people inspired by a dynamic leader. It's time for outside-the-box thinking. Stern is stepping aside in a year. Hunter should bow out along with Stern.
The NBPA is the key to fixing basketball. The NBPA has to be fixed before basketball can be repaired and put in position to reach its full potential.
Here are the nine players on the NBPA executive committee: Derek Fisher, Chris Paul, Keyon Dooling, Roger Mason, Matt Bonner, Maurice Evans, Etan Thomas, James Jones and Theo Ratliff.
That's not a who's who of the NBA. That's a who's not.
Here are the player representatives: Anthony Tolliver, Rajon Rondo, Kris Humphries, Ben Gordon, Carlos Boozer, Dahntay Jones, Andre Iguodala, Rodney Stuckey, Stephen Curry, Toney Douglas, David West, Caron Butler, Steve Blake, Mike Conley, Norris Cole, Luc Mbah A Moute, Kevin Love, Mason, Steve Novak, Nick Collison, Jameer Nelson, Damien Wilkins, Sebastian Telfair, Nolan Smith, John Salmons, Bonner, Kyle Lowry, Mo Williams and Martell Webster.
No offense to this group, but it sounds like the cast from Charles Barkley's "Who He Play For?" segment on TNT more than a group ready to force the NBA and the NCAA to embrace real change.
Fire Billy Hunter. Fine. No one is going to object.
If the players have a legitimate interest in improving their union, experiencing the kind of economic growth they deserve and unseating the NFL atop the American sports mountaintop, LeBron, Durant, Melo, Blake and a few others can't leave union business in the hands of players looking to set up their next job or well-intentioned, agent-controlled players who don't matter.
If LeBron and Co. don't want to invest and do the work, the NBPA might as well leave Billy Hunter, his kids and Derek Fisher in place. If the stars don't engage in the process, the next internal report about the executive director will reveal just as many problems and King James will always be paid far less than his true value.
---
---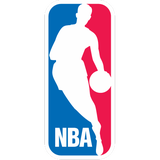 Get more from National Basketball Association
Follow your favorites to get information about games, news and more
---