National Basketball Association
National Basketball Association
Timberwolves beat Bucks 110-91
Published
Oct. 22, 2014 10:35 p.m. ET

MILWAUKEE (AP) Minnesota Timberwolves center Nikola Pekovic has been limited by ankle problems in his four-year NBA career, prompting the coaching staff to cap his minutes this season in an effort to keep him healthy.
Pekovic responded with a highly effective effort Wednesday night, finishing in 15 points and 13 rebounds in a little more than 19 minutes in Minnesota's 110-91 victory over the Milwaukee Bucks.
''I work in the summer, but it is not the same if you don't have games,'' Pekovic said. ''I know my body is little slow to start. I need a little time to catch up. That's the point of the pre-season. I hadn't played a game in so long. I hope this progress will continue.''
Minnesota coach Flip Saunders said Pekovic has improved as the preseason has progressed.
''He gives you an ability to score down low. I thought tonight he also showed pretty good rebounding,'' he said.
Shabazz Muhammad had 19 points and Chase Budinger 15 for the Timberwolves, who started the game on a 12-1 run and never trailed.
The Timberwolves (4-2) opened the third quarter on a 10-0 run to build a 16-point lead. Milwaukee cut it to nine twice early in the fourth, but Minnesota went up by as many as 23 .
Rookie Jabari Parker led Milwaukee with 18 points, including 12 in the second quarter.
''It was better that we had this game today than in the regular season,'' Parker said. ''It was not what we wanted but we will look at what we can improve on. Today was a downfall but we're going to be all right.''
Nate Wolters added 14 for the Bucks, who finished the preseason 3-4.
''As a whole I thought we did a lot of good things but we still have a long ways to go,'' Milwaukee coach Jason Kidd said of his team's overall performance.
Wednesday's game was the second matchup in less than a week between Minnesota and Milwaukee. The Bucks beat the Timberwolves 105-98 on Friday night in Cedar Rapids, Iowa.
TIP-INS
Timberwolves: Five players sat out, including Andrew Wiggins, the No. 1 overall pick in the 2014 draft. Coach Flip Saunders said Wiggins hit his head on the court and bruised his backside in Sunday's game against Oklahoma City. ''We're trying to be cautious,'' Saunders said. ... Corey Brewer, Kevin Martin, Ronny Turiaf and Mo Williams also did not play.
Bucks: Point guard Brandon Knight returned to the lineup after missing the previous three games with a right groin injury. He had one point. ... Ersan Ilyasova, who missed two games with a strained right knee, also saw action, tallying 11 points and five rebounds. ... Zaza Pachulia didn't play due to a sore left hamstring. Larry Sanders remained sidelined after undergoing an unspecified outpatient medical procedure.
BY THE NUMBERS
Timberwolves: Minnesota committed 16 turnovers, leading to 16 points for Milwaukee.
Bucks: Milwaukee committed 23 turnovers, which led to 25 Timberwolves' points. ''We had more turnovers than assists,'' Kidd said. ''You're not going to beat anybody when you have that. We've got to take away the silly turnovers. We have to make sure we secure the ball.''
LONG-RANGE PLANS
Saunders made his players shoot 100 three-point shots each from various spots on the court at a recent practice. The players had to make a certain percentage in order to earn the right to shoot threes in game action. ''My main thing is that just because you are open, sometimes there is a reason,'' Saunders said. ''We want our guys to understand what's a good shot and what isn't a good shot.''
TECHNICALLY SPEAKING
Milwaukee's Giannia Antetokounmpo and Minnesota's Muhammad tangled on consecutive Timberwolves' possessions. Double technical fouls were assessed after the second brief skirmish.
UP NEXT
Milwaukee travels to Charlotte to open the regular season Oct. 29.
Minnesota closes out the preseason against the Chicago Bulls on Friday night in St. Louis.
---
---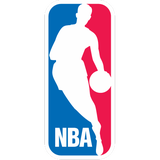 Get more from National Basketball Association
Follow your favorites to get information about games, news and more
---