National Basketball Association
National Basketball Association
Timberwolves 109, Pistons 99
Published
Dec. 11, 2010 4:55 a.m. ET

Having blown double-digit leads in three of the last four games, the Minnesota Timberwolves decided to try a different approach against Detroit on Friday night in search of a hard-to-come-by victory.
Kevin Love and the Wolves started slow, got down early and then muscled their way back into it en route to their sixth win of the season.
Love had 27 points and 18 rebounds and Darko Milicic blocked a career-high seven shots to lead the Timberwolves to a 109-99 victory over the Pistons.
''We have to be close there the whole way in order for us to win,'' said Love, who had his NBA-leading 18th double-double. ''That keeps us on our toes. Nah, I don't know. Eventually we're going to get over it and start accumulating some wins. Tonight was one of, hopefully, many.''
Luke Ridnour had 20 points and 10 assists, scoring 11 in the fourth quarter, and Milicic chipped in 11 points and five boards in his first game since missing two in a row with a bruised quad.
Richard Hamilton scored 26 points and rookie Greg Monroe grabbed 15 rebounds in his first career start for the Pistons, who fell to 2-12 on the road.
The Pistons led by 13 in the first quarter, but were outscored 58-26 in the paint while squandering the lead.
''It was tough,'' Monroe said. ''That was the first quarter. It's a long game, but you've got to keep that kind of intensity and focus throughout the whole game to get a win, especially on the road.''
Love grabbed at least 15 boards for the ninth straight game, the longest streak since Ben Wallace did it in 14 consecutive games in 2002-03. He is averaging 24.9 points and 18.5 rebounds during that stretch.
Milicic was vilified in Detroit after president of basketball operations Joe Dumars chose him with the second overall pick in 2003, a well-documented blunder that allowed Carmelo Anthony, Chris Bosh and Dwyane Wade to slip past the Pistons.
As a 17-year-old from Serbia coming to a veteran team, Milicic was in completely over his head. He never averaged more than 7 minutes a game in two-plus seasons in Motown and wasn't much better in stops in Orlando, Memphis and New York.
He came to Minnesota at the trade deadline last season and was fully intending to go home to Serbia and never come back to the NBA. But Milicic was encouraged by his increased role and signed a four-year deal worth $16 million guaranteed to return and has flourished this season.
Milicic leads the NBA in blocks and stuffed Monroe on two straight attempts in the third quarter to energize Minnesota.
''He's such an unselfish player,'' Wolves coach Kurt Rambis said. ''He can gain satisfaction from contributing in so many different ways as a basketball player.''
Hamilton put on a clinic for Wolves rookie Wes Johnson in the first quarter, scoring 12 points and coaxing Johnson into three fouls as the Pistons built a 13-point lead.
Love had one point and no rebounds in the first quarter, the first time he's gone without a rebound in an entire quarter since Nov. 19. He took over in the second quarter, scoring 14 points and grabbing 12 boards to help the Wolves take the lead.
But Detroit opened the fourth with a 12-6 spurt, tying the game at 82 on a jumper by Will Bynum with 9:22 to play.
Ridnour took over from there, scoring six in a row and Corey Brewer chased down an offensive board and then coasted uncontested for a dunk that gave the Wolves a 96-87 lead, and they never looked back.
It's been that kind of season for the Pistons, who lost their eighth straight road game. Their high-priced duo of Charlie Villanueva and Ben Gordon, who signed contracts totaling 10 years and $90 million in 2009, combined for 15 points on 4-of-11 shooting off the bench.
''Truthfully, I thought we played well,'' coach John Kuester said. ''It gets down to making sure we become more cognizant of managing certain situations. The basketball didn't go the way we did.''
NOTES: Rambis said swingman Martell Webster (back) will practice on Sunday and Monday and play his first game of the season Tuesday at Golden State if all goes well. ... Minnesota PG Jonny Flynn (hip) started his second rehab stint with Sioux Falls of the D-League. The plan was for him to play Friday night and Saturday night and rejoin the team for its West Coast trip next week.
---
---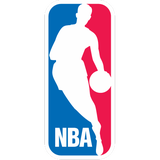 Get more from National Basketball Association
Follow your favorites to get information about games, news and more
---