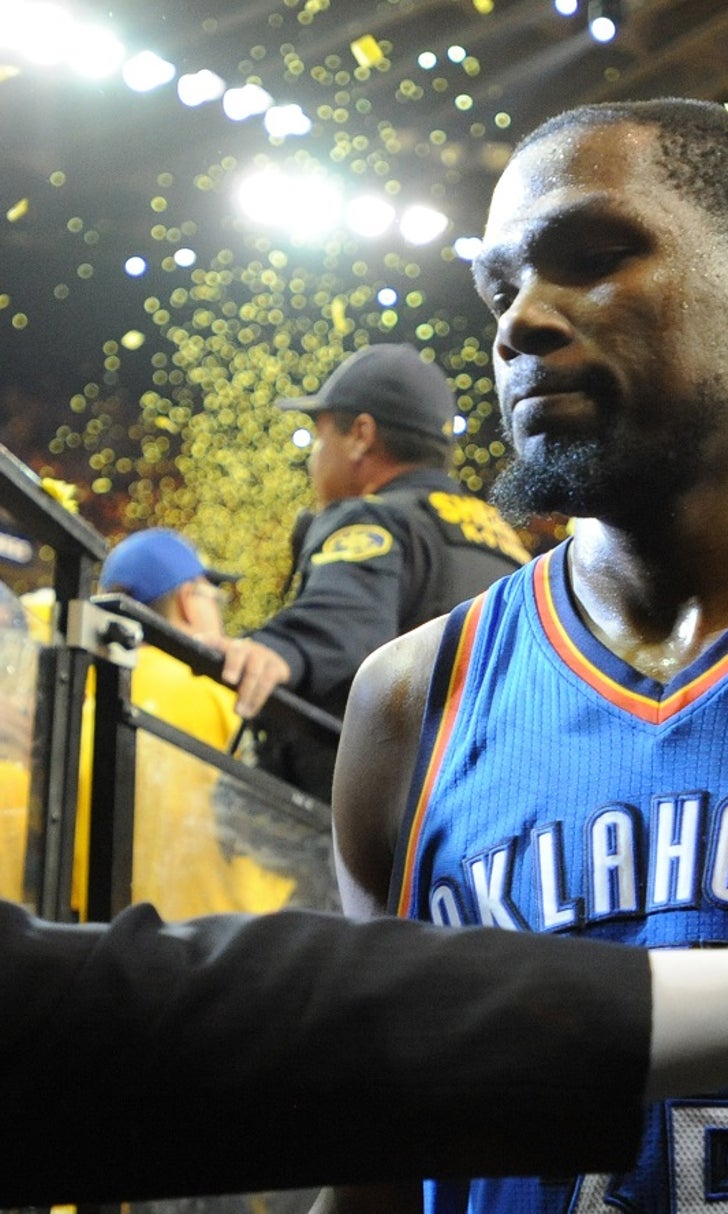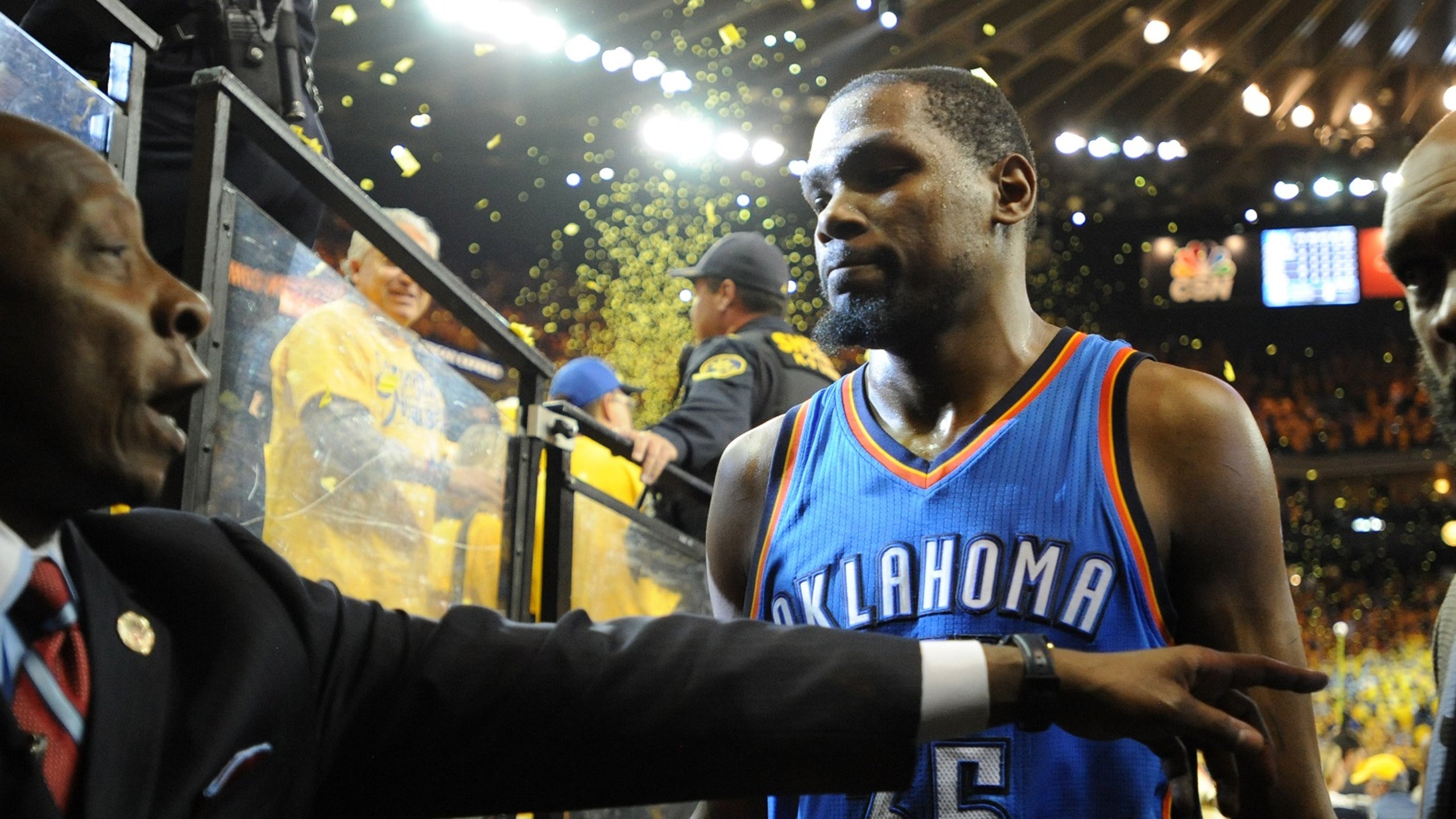 Thunder GM weighs in on how Kevin Durant has handled his impending free agency
BY foxsports • June 6, 2016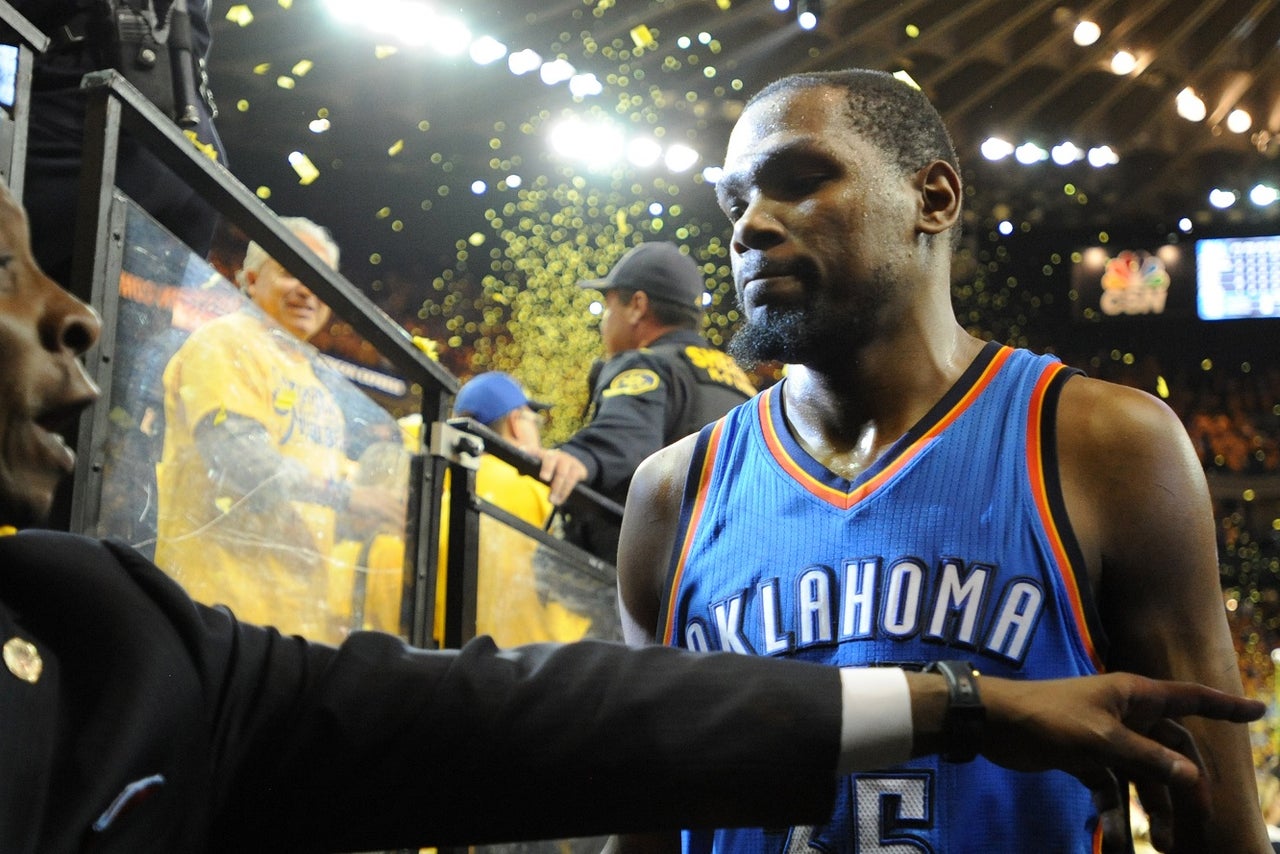 It's been no secret that Kevin Durant will be an unrestricted free agent this summer. But you'd be hard-pressed to know it was occurring if you'd have asked the Oklahoma City Thunder superstar this season.
Durant placed the focus on the Thunder's title hopes, shying away from any speculation regarding where he might end up next season. Durant's team-first mentality wasn't lost on Thunder general manager Sam Presti.
"I also think Kevin deserves a tremendous amount of credit for the way he's handled his affairs, because what it really did was it allowed our team to focus on the season and really made the season we had possible," Presti said via ESPN. "I thought it was a tremendous example of a franchise player putting the franchise first. I thought it was also a tremendous example of leadership on his part, because we're not able to have that season unless he's handling his affairs the way that he did."
There's been much speculation regarding where Durant, who will be an unrestricted free agent for the first time in his career, could play next season. The 27-year-old will be the prize of free agency, barring LeBron James unexpectedly leaving the Cavs.
But despite what's at stake for the Thunder, Presti isn't pressing Durant for an answer.
"We'll get an answer from him at the appropriate time," Presti said. "I think it really is important for him to take his time, get away from things. Look, Kevin is a highly, highly intelligent person. He's a mature person. He's a rational person, and he's going to work through the decision in a way that will help him do what he feels is best for him. We'll react accordingly once we have that information, and we'll try to be as prepared as possible."
With the salary cap ballooning next season, thanks to the new television deal, many teams will be in the hunt for Durant. The Heat, Wizards and even Warriors reportedly could make a run at the four-time scoring champ. What Durant probably values most is the situation that gives him his best chance to win his first title, especially after the Thunder blew a 3-1 series lead to the Warriors in the Western Conference finals.
Durant could also maximize his earning potential by re-signing with the Thunder, taking a two-year deal with a player option for the second year. If he comes back next season and becomes a free agent next summer, he could sign a max deal worth around $200 million.
---
---