National Basketball Association
National Basketball Association
Thunder earn road win over Nuggets
Published
Apr. 5, 2011 1:00 a.m. ET

Kevin Durant and the Oklahoma City Thunder knocked several things off their Denver to-do list Tuesday night.
They finally won in Denver, 101-94, snapping the franchise's seven-game skid at the Pepsi Center.
Not only did they all but ensure themselves of home-court advantage in the playoffs but they also proved they can win in the Mile High City, a potentially important psychological plus should these teams meet, as expected, in the first round of the NBA playoffs.
''It's a regular season game,'' Durant said. ''Playoffs are much different. They're a great team at home. It's going to be tough to win here, but we're up for the challenge.''
Durant scored 32 points. Russell Westbrook added 18 points and James Harden 13 as the Thunder snapped a two-game skid and built a four-game lead over the Nuggets in the Northwest Division and Western Conference races with five games left, including a rematch Friday night in Oklahoma City.
The Thunder could have the division crown wrapped up by then.
''Almost is not good until you get it,'' Thunder coach Scott Brooks said after the first win by the Thunder in Denver since the SuperSonics moved to Oklahoma City in the beginning of the 2008-09 season. The franchise had lost seven straight games in Denver by an average of 19.3 points, its last win here coming on March 28, 2007.
Ty Lawson, who scored a career-best 28 points, said he wasn't worried that the Thunder had gained an edge or any confidence that it would win in Denver in the playoffs.
''Not really. I mean, it's a regular season game. The playoffs are a lot different, there's a lot more pressure,'' Lawson said, echoing Durant.
''So, today was a big game but I mean, it's not near what the playoffs are going to be.''
The Nuggets fell for just the fifth time in 20 games since their Feb. 22 blockbuster trade of Carmelo Anthony and Chauncey Billups reshaped their roster into a bunch of hardworking, team-first players that has rejuvenated a city, a fan base and coach George Karl.
The Nuggets had been 10-0 at home since sending their All-Star scorer to Madison Square Garden in a trade that brought them five new players and some draft picks, and they might have won this one were it not for some poor foul shooting and one prolonged funk in the fourth quarter.
The Thunder took control with an 16-0 run that turned a 72-69 deficit into an 85-72 cushion. Durant capped the decisive burst with an alley-oop dunk and two free throws.
''If it wasn't for that run, where we just didn't get back, missed assignments and they made easy shots and free throws, we'd definitely be in the game, probably would have won the game,'' Lawson figured.
There was a playoff intensity to this game and things stayed chippy until the end, when Durant and Danilo Gallinari (17 points) were whistled for a double technical with 12 seconds left.
''It's all in the game, it's all competitive nature,'' Durant said. ''... It happens a lot, guys bump each other. It was nothing more than that.''
Actually, it was one small piece of a bigger puzzle that showed Brooks plenty.
''We want to play tough basketball,'' Brooks said. ''We want to make teams feel you, and I thought we did, but they did, too. That's the way they play. (Karl) likes that toughness into the game and we do, too. Tonight was a test for us and I thought we did a good job of taking their physical play and matching it.''
The Nuggets lost center Timofey Mozgov, one of the players who came over from New York in the 'Melo trade, to a sprained left knee and ankle late in the first quarter. Mozgov got hurt when Nick Collison was knocked into him in the first quarter.
Mozgov, an athletic, 7-foot-1 center who had logged meaningful minutes in Denver's statement win over the Lakers at Los Angeles last weekend, said afterward that his ankle hurt more than his knee and that doctors told him his injuries weren't serious. Still, he didn't make the trip afterward and was scheduled for MRIs Wednesday in Denver.
Denver took its first lead at 59-58 on Nene's breakaway rim-rattler, but the Nuggets missed eight of 15 free throws in the third quarter and trailed 69-67 heading into the fourth quarter, when things fell apart.
''We haven't played as average as we played at times today in a long time,'' Karl said.
Notes: Nuggets G Arron Afflalo (hamstring) sat out for the ninth time in 11 games. Chris ''Birdman'' Andersen (ankle) also was sidelined. ... Thunder C Kendrick Perkins collected 14 rebounds, 13 off the defensive glass. ... Lawson's previous career best was 25 points on Feb. 6 at Utah. ... This marked Denver's first loss at home since Feb. 7 against Houston.
---
---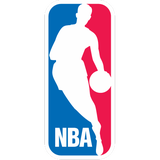 Get more from National Basketball Association
Follow your favorites to get information about games, news and more
---