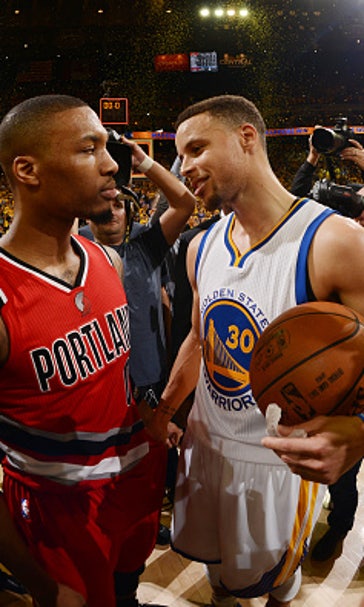 The Trail Blazers deserve a hero's welcome in Portland
May 12, 2016

July 2015: The NBA free agency moratorium concludes. LaMarcus Aldridge, Nicolas Batum, Wesley Matthews, Robin Lopez, Steve Blake and Arron Afflalo all depart for new teams.
No longer having the services of those players heading into the 2015-16 campaign, Portland Trail Blazers head coach Terry Stotts was responsible for replacing 4,461 points; 1,962 rebounds; 975 assists; 269 steals; and 209 blocks.
The guts of this team had been ripped out, which can't be quantified in any standard box score or advanced analytic spreadsheet. In today's NBA, it's one thing to lose production, but it's another to lose your "star power." In most cases, reestablishing relevance requires suffering multiple years of futility (see the 2012-13 Los Angeles Lakers, 2012-13 New York Knicks and 2012-13 Brooklyn Nets, to name just a few).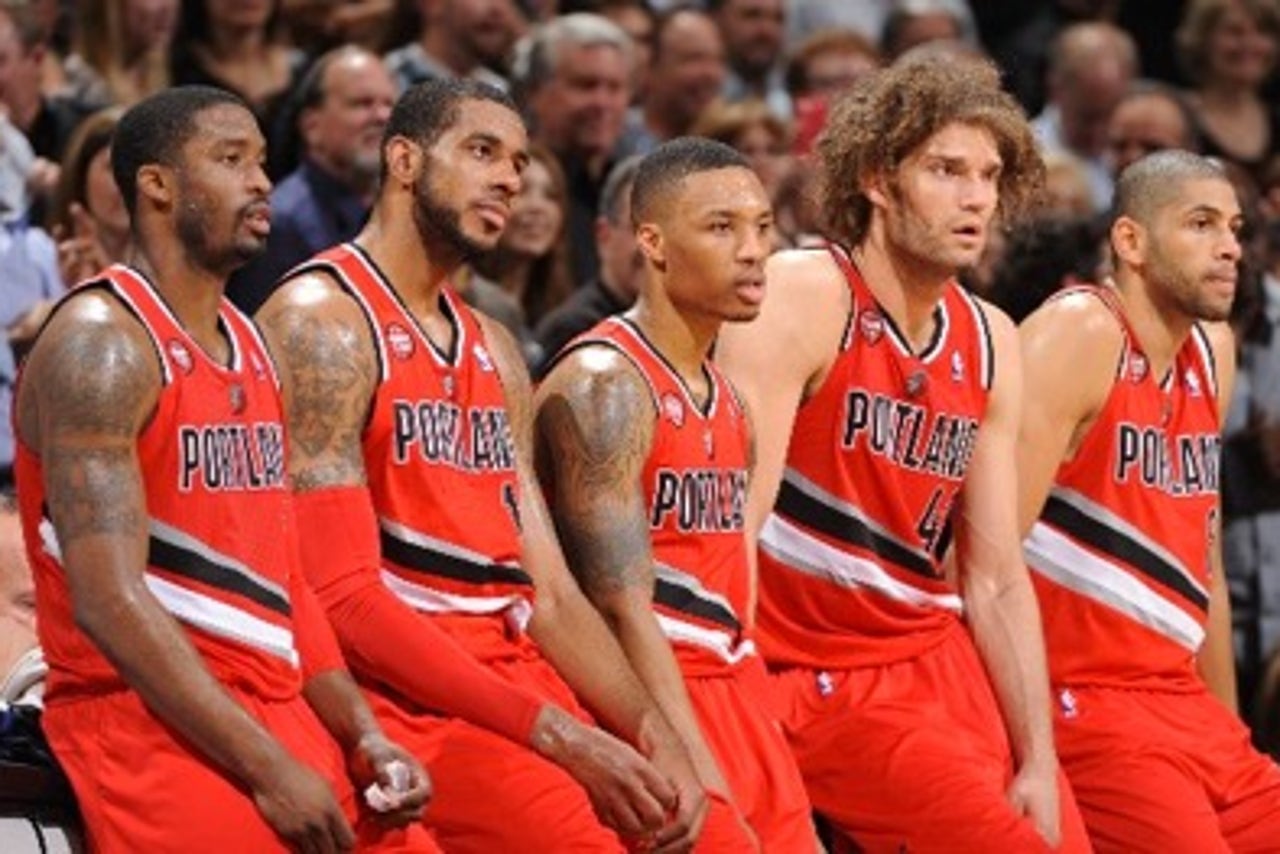 Fast-forward to the 2015 preseason, and expectations for the Blazers couldn't have been any lower. Multiple Las Vegas sportsbooks closed Portland's regular-season win total spread around 27.5 wins, the second-lowest of any team in the association ahead of only the laughable Philadelphia 76ers. (Essentially, oddsmakers predicted the Blazers' final regular-season record would hover around 27-55.)
Everyone counted the Blazers out before the season even began.
After whiffing during free agency, failing to fill their voids with reputable talent, and a disappointing 15-24 start to the season, the NBA's makeshift roster of "Lost Boys" -- including the likes of no-name journeymen Al-Farouq Aminu, Ed Davis, Gerald Henderson and Moe Harkless -- rallied around Damian Lillard, their up-and-coming perennial superstar point guard, and C.J. McCollum, the sure-fire Most Improved Player candidate, to rip off 14 wins in 17 games. They ultimately finished the regular season with an absolutely baffling 44-38 record.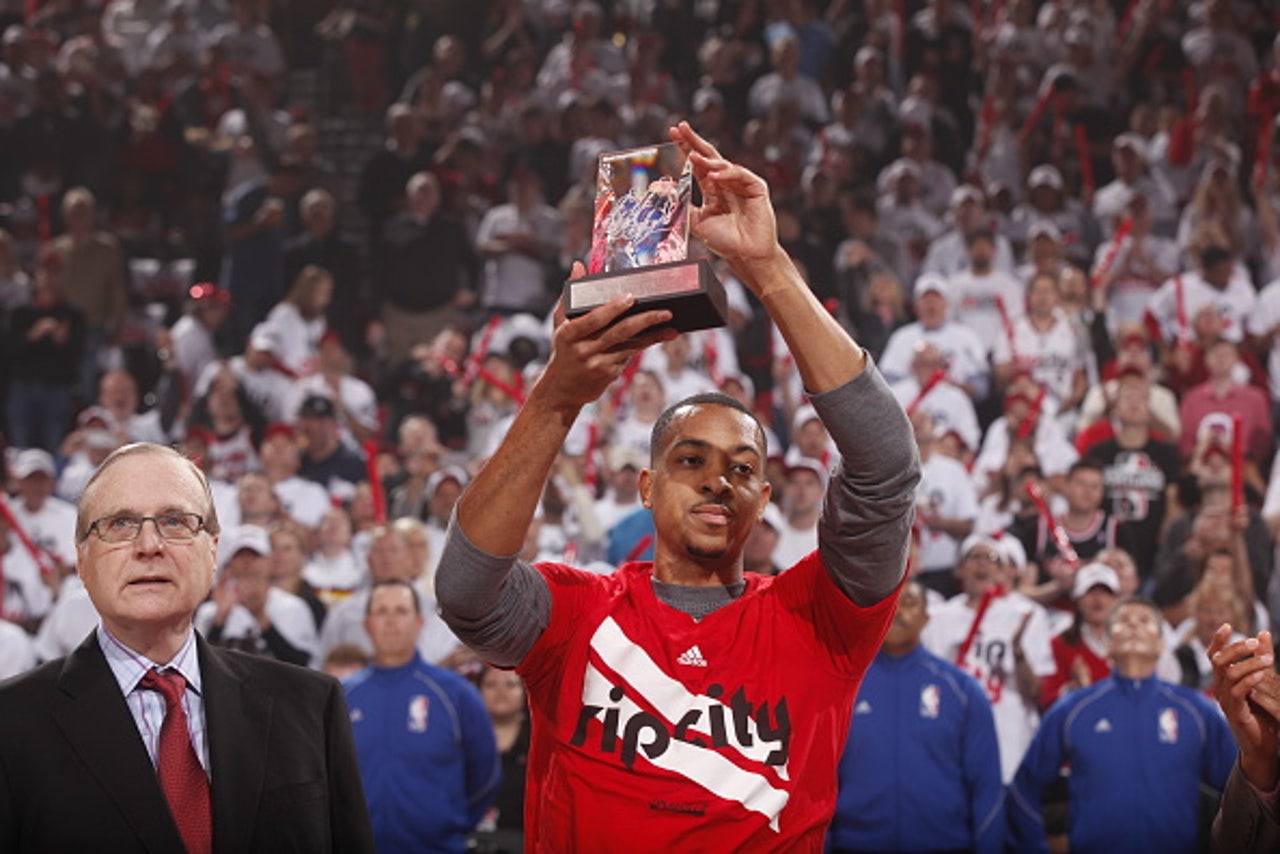 How did they do it?
Behind career-defining performances from the fastest trigger finger in the west not named Steph Curry.
Behind the leadership of the NBA's "Coach of the Year" runner-up whose prowess wildly impressed the league's elite. 
Behind an offense that finished sixth in points scored per game during the regular season (105.1) while being only the 13th-fastest-paced team (96.0 offensive possessions per 48 minutes), translating to the league's sixth-most efficient offense (108 ORTG, points scored on average per 100 possessions).
Behind a starting backcourt that finished with a 55.2 true shooting percentage (the weighted mean of 2-point percentage, 3-point percentage and free throw percentage) where 22.5 percent of their total shot attempts were at least 16 feet away from the rim.
Simply put: You don't go 44-38 in today's Western Conference during a "rebuilding season."
You don't go 44-38 when six of your top 10 rotation players finished the year with a Player Efficiency Rating BELOW the league average of 15.
You don't go 44-38 unless you have players who say things like this:
That Mason Plumlee quote came immediately after Steph Curry and the Golden State Warriors stomped on the Blazers' souls in Game 5 of the Western Conference semifinals Wednesday night -- a game which we saw Portland pull themselves off the mat multiple times, after absorbing an onslaught of devastating haymakers to the body, in a dramatic fourth quarter best comparable to Balboa vs. Drago's final round in Rocky IV. It was truly a testament to what Portland accomplished this season.
Yes, the Blazers may have caught a break in the first round when the Los Angeles Clippers lost their two best players to injury, but Portland was without Meyers Leonard and Noah Vonleh for the entirety of it, so, let's not act like they didn't have to overcome (albeit less-impactful) adversity as well.
Yes, an argument can be made that the Portland role players overachieved at unsustainable levels, but how much of their success do you attribute to transferrable individual performance versus the well-oiled machine that Terry Stotts put in place?
Yes, the Blazers will probably not win a championship with how the roster is currently built, but they have an unfathomable amount of cap room to spend this summer. What if they add soon-to-be free agent Al Horford to this lineup? Harrison Barnes? DeMar DeRozan?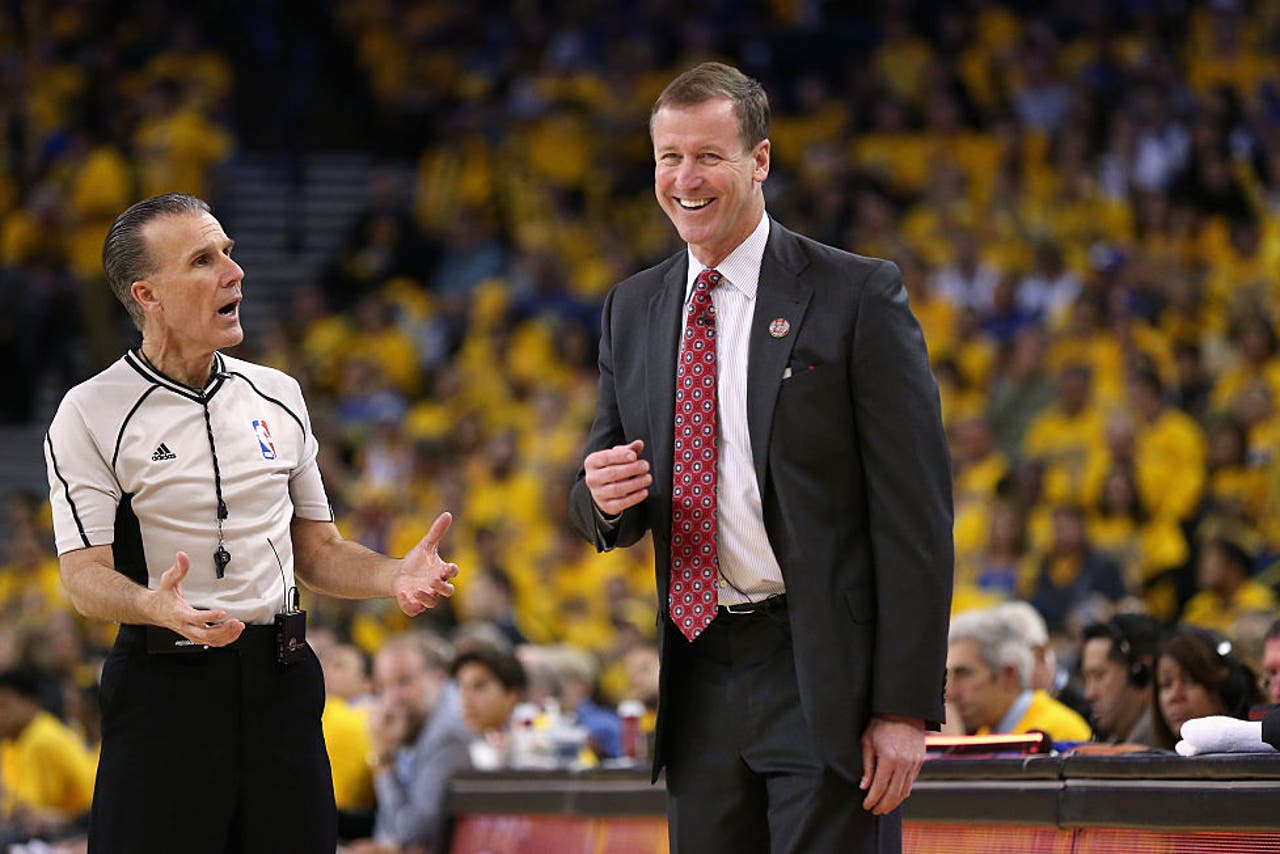 The fact that we're even having this discussion after last offseason's dismantling of the franchise's foundation is a triumph worth celebrating in itself.
You can argue all day that this Portland team got lucky. I'm here today to tell you that they created their own luck.
If anyone's ever deserved the way-too-often-used "They didn't win, but man did they have one hell of a season!" honor, it is this 2015-16 Trail Blazers squad.
What they need to become legitimate championship contenders is a conversation that will play out over the summer. For now, let's all take a second to revel in what was one of the NBA's best stories this season: a story of failure, resurrection and triumph that likely has not written its last chapter yet. 
---
---