National Basketball Association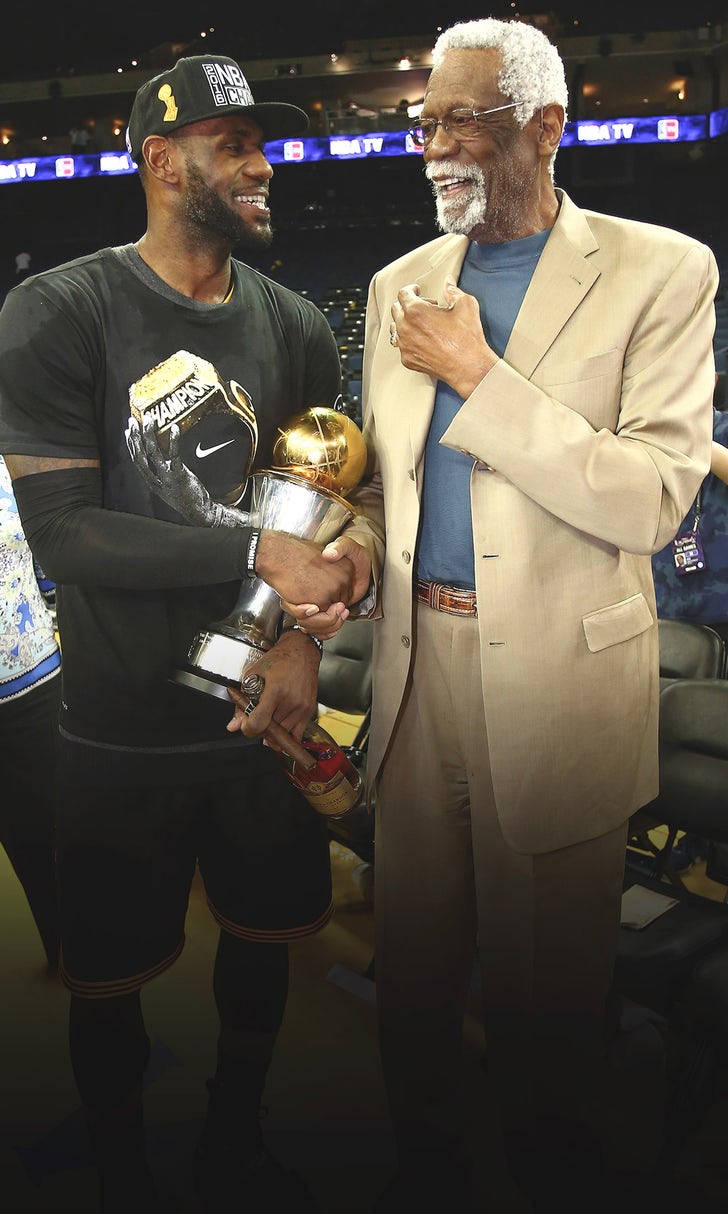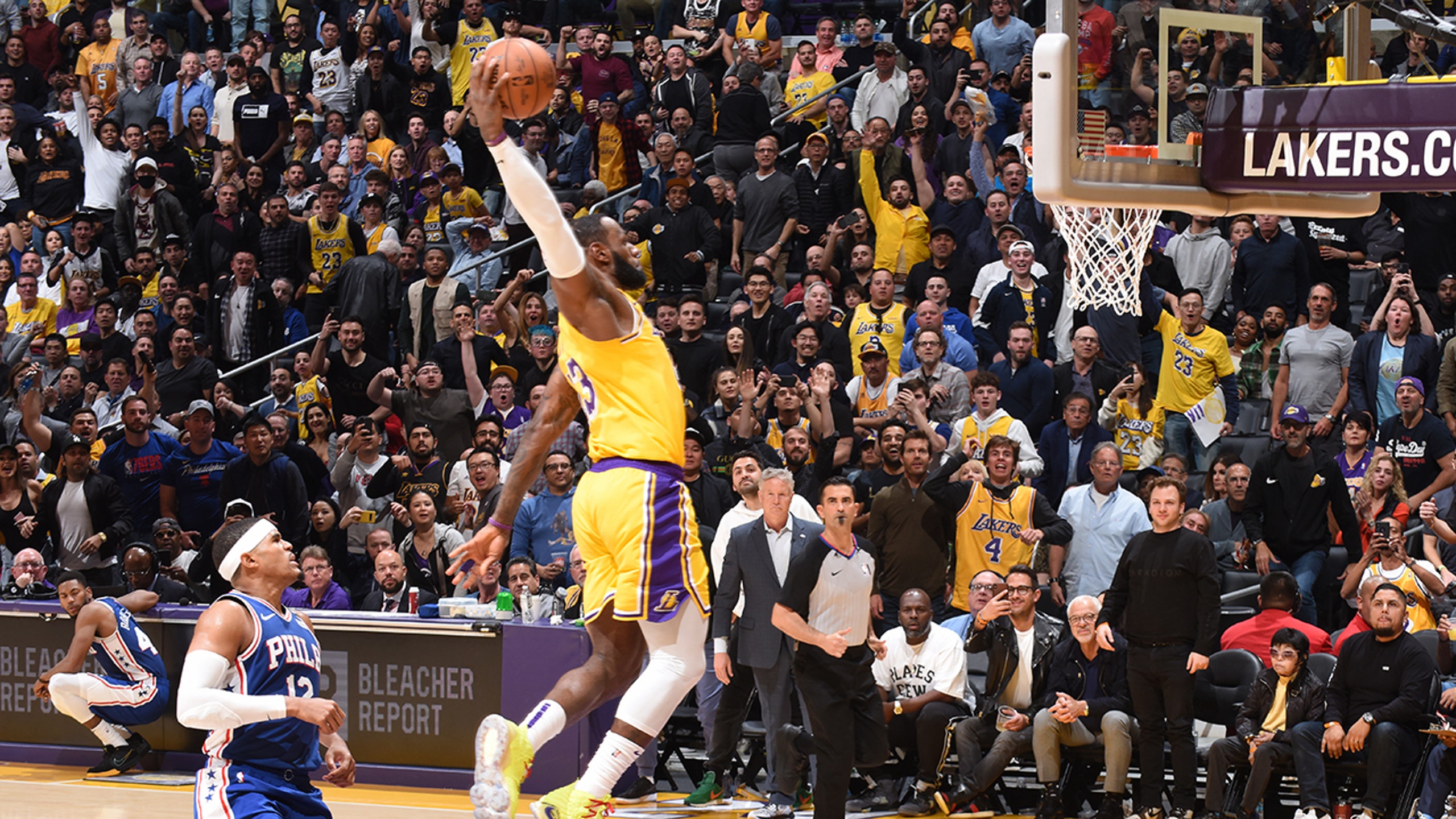 National Basketball Association
The Most Athletic NBA Player Ever?
June 18, 2020
LeBron James is undoubtedly one of the greatest athletes in NBA history. But if you claim he's the single most athletic player ever, you're going to hear from Bill Russell.
Former Celtics big man Kendrick Perkins learned that lesson this week when he celebrated LeBron's absurd prime:
But Russell, the 11-time champion, wasn't willing to let anyone be a victim of recency bias.
 Quite a strong case, Mr. Russell.
In fact, it was so strong that Perkins ended up changing his stance about a half hour later.
But either way, once the legendary Russell threw his hat into the ring, the discussion was on.
On Thursday morning, Shannon Sharpe and Skip Bayless kicked things off, as Sharpe ranked his top three guys: James, Wilt Chamberlain and then Russell.
"I think [Russell] has a compelling argument but I think the better argument is between Wilt and LeBron ... Now, we don't have LeBron as a college athlete but we know he played football up until his junior year and he was All-State in football, had over 1,200 yards receiving and I think double digit touchdowns. It shows that he was athletic, he was versatile. Wilt ran the 100-yard dash in 10.9 seconds, threw the shot-put 56 feet, he triple jumped 50 feet, and he won the Big Eight high jump three straight years."
James' junior season high school football stats were indeed solid. He caught 57 passes for 1,160 yards and 16 TDs before leaving football behind to focus solely on basketball.
In fact, his high school football coach could only think of one Hall of Fame player to compare James to.
"In the right situation, with the right coach in the collegiate level, he probably wouldn't have made it for four years. He would have been drafted by the time he was a sophomore or a junior. That's how good he was ... Who would you compare the guy to? Randy Moss."
Hyperbole? Probably. But when you're talking about LeBron, you can't rule it out.
Sharpe also pointed towards the evolution of technology as a reason why he would put LeBron at the top of his list.
"It's just so hard with the advent of technology, and training, and eating to compare an athlete of Russell's time to the modern athlete. Now I'm not saying they weren't athletic but it's just hard because the guys are just so much bigger, so much stronger, so much faster, and jump so much higher."
James stands 6'9", 250 lbs, and his combination of speed, size, strength and leaping ability – even in his 17th NBA season at age 35 – is still a sight to behold.
This is from November.
And over the course of his career, James has produced countless highlight finishes that showcase all aspects of his athleticism.
James not only has Sharpe's vote as the greatest athlete to ever play in the NBA, but also the vote of Brooklyn Nets guard Spencer Dinwiddie.
Now, now, Spencer — we'll get to MJ. First, let's talk about Shannon's third candidate for the crown.
As Sharpe pointed out, Wilt Chamberlain has a great argument for being the best athlete in NBA history as well — not only because of his track and field achievements, but because of what he accomplished at his size.
A behemoth of a man, Chamberlain is considered one of the most dominant NBA players in history.
He stood 7'1" and weighed 275 lbs, and is the only player in the history of the game to score 100 points.
In fact, he was so dominant that former NBA star Jalen Rose believes Chamberlain is in a category of his own when it comes to NBA History.
"He was a 7-footer who literally should have his own record book ... This is why a 6'5" guard like James Harden is being compared to him for the way he scores, and a 7-foot player like [Nikola] Jokic is being compared to him for triple-doubles. He's the unstoppable force in the history of basketball, and it's not just dunks. He had a step-back, one-legged jump shot ... finger rolls, dunks. He could put up video game numbers."
So ... about MJ.
After Russell laid out his own argument, and Sharpe laid out his for James and Chamberlain, Bayless injected the name that most would think of in any debate involving LeBron James.
In Bayless' estimation, it's disrespectful to crown James as the greatest athlete in NBA history after the world just witnessed all of Jordan's greatness on display while watching The Last Dance, ESPN's 10-part docuseries chronicling the Chicago Bulls' rise to prominence in the 1990s.
For Bayless, Jordan's speed and leaping ability outshines even that of LeBron James.
"Michael was faster than LeBron. They said he timed 4.3 in the 40-yard dash. Yes, faster. Michael Jordan had electric quickness, he had quicker than the eye quickness. You could just see on the clips in 'The Last Dance' and go, 'that's just too good, that's like inhuman quickness.' He would just make people look silly, and then he had the kind of quickness that could turn into acrobatic quickness because he could jump out of the gym as we saw in the slam dunk contest. I mean, he was Air Jordan."
There's no debating that Jordan is one of the NBA's most graceful athletes, and during his prime, he seemingly reached heights that his opponents could not.
And, shockingly, there's a chance we missed out on even more feats of athleticism from Jordan, considering he retired after the 1993 NBA season to pursue a professional baseball career, further adding to his athletic resume.
For Jordan to leave basketball and pick up a sport he hadn't played since high school, and find some level of success, could serve as a testament to his overall athletic abilities.
The answer to the question, "Who is the greatest athlete in NBA history?" is one that won't be decided universally. Each individual will have their own opinion.
What is a universal truth, however, is that there are several incredibly athletic options.
---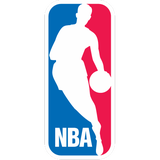 Get more from National Basketball Association
Follow your favorites to get information about games, news and more.
---
---