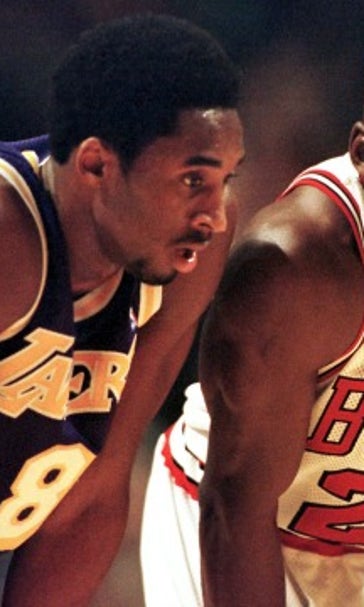 The 10 most unforgettable moments of Kobe Bryant's career
April 12, 2016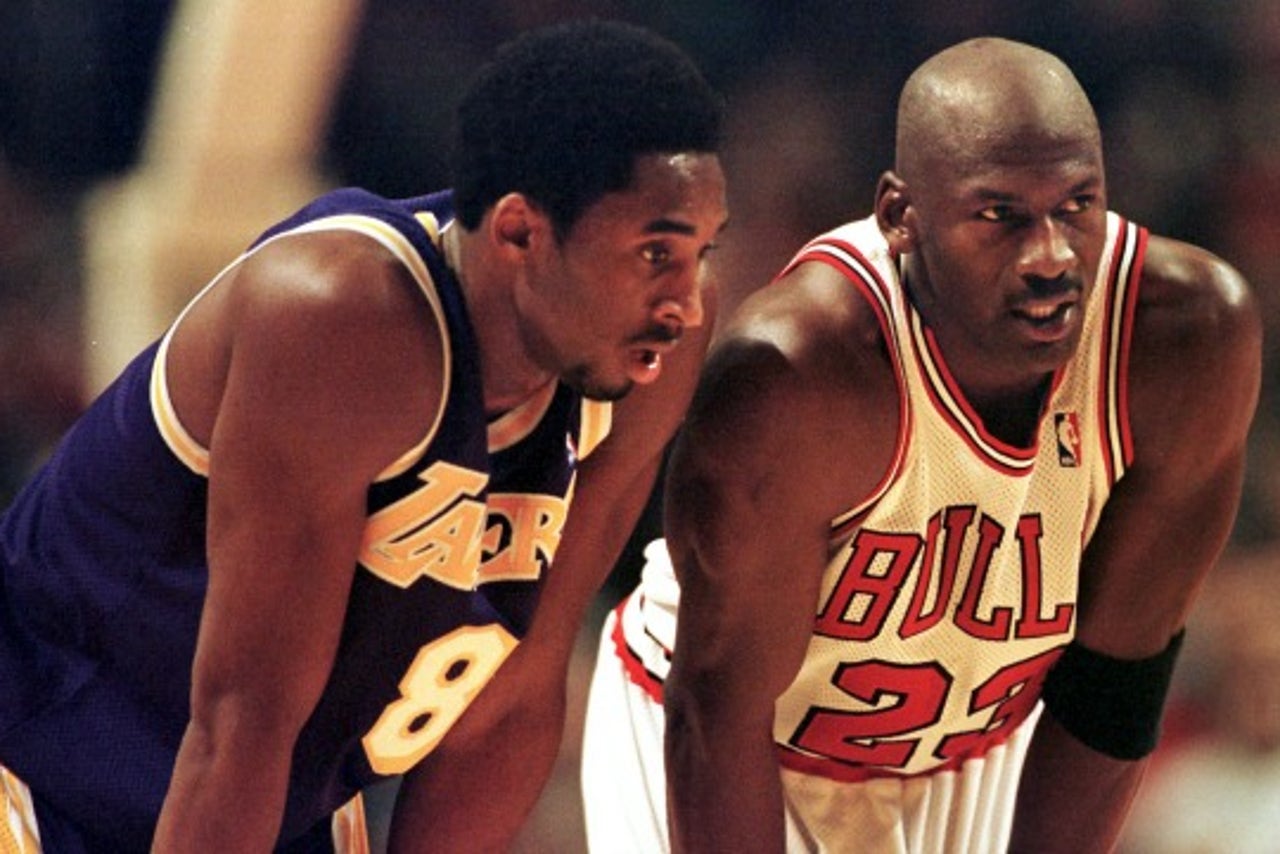 It's been a long, successful and very strange journey for Kobe Bryant. From being drafted out of high school to being celebrated in every city on his retirement tour, there have been countless Kobe moments that have enthralled us -- and, at times, enraged us.
Now that his career is all but over, we can look back on those games and memories with the fondness they deserve. So before Kobe plays the final game of a 20-year career, reminisce with his 10 greatest moments. And once you're done, check out Kobe's top 20 quotes.
(Sorry in advance, Dwight Howard. Truly.)
Honorable mention: Kobe gets schooled by His Airness
Bryant got his revenge later in his career, scoring 55 points against Michael Jordan's Washington Wizards in 2003. But in 1998 -- Kobe's first All-Star Game -- he was up against the Bulls version of Jordan. You know, the superhero who destroyed everyone. And Kobe had the pleasure of experiencing several Jordan turnaround jumpers right in his mug:
He learned from the best firsthand.
10. Dunking on 'Superman'
Before they were teammates who couldn't get along, Kobe welcomed Dwight to the NBA in the big man's rookie season with one of the most ferocious dunks of Bryant's career. Maybe this is the play that set the tone for their entire relationship. How's Kobe supposed to respect you after this?
Howard reflected on the dunk last year (via Houston Chronicle):
"I just laughed at it," Howard said. "After Kobe did that when I was a rookie, he never tried it again. It was something that will go down as one of his best dunks ever and it was pretty nasty. I wish I would have jumped. I probably would have just fouled him, instead of being on a poster or birthday cakes or walls."
9. Madison Square Garden belongs to Kobe
Kobe's absurd scoring performance set the record for most points in MSG history, a mark that held up until Carmelo Anthony scored 62 in 2014.
Even the Garden crowd had to appreciate the effort:
8. "Hi, I'm Kobe. Watch me win the dunk contest."
We know Kobe as a turnaround jump-shooting specialist, in the vein of Michael Jordan. Like Mike, though, Bryant could throw down with the best of them as a rookie -- and he demonstrated that prowess by taking home the 1997 Slam Dunk contest crown in his first All-Star appearance:
The title helped introduce Kobe to a sports world that no idea what was to come.
7. Kobe brings home the gold for Team USA
2004 was an embarrassment for Team USA thanks to their bronze medal finish. 2008 could have ended similarly, as Spain gave Team USA fits in the gold-medal game.
The difference between 2004 and 2008, though, was the presence of Kobe Bryant. He took over in the fourth quarter, spurring Team USA to nine consecutive points (including assists to Deron Williams and Dwight Howard) before knocking down two dagger 3-pointers.
6. Outscoring the Mavericks in 3 quarters
At the end of the third quarter in this late 2005 game against the Mavericks, Bryant had outscored Dallas 62-61. He sat out the remainder of the fourth quarter; if he'd checked back in, perhaps he would have surpassed 80 points before that fabled game against the Toronto Raptors.
Bryant pointed to the Lakers' previous loss against the Rockets as his motivation: "I was very angry, I felt like I wanted to come out and send a message, that we're going to dominate at home," he said. "We're going to hit you, we're going to bring it to you. I wanted to send that message."
Message received.
5. If LeBron's the King, why does Kobe have his crown?
We never got to see LeBron and Kobe in the NBA Finals, which is a shame. This January 2009 game was probably the closest we ever came to a title-level bout between the two -- and naturally, it went in Kobe's direction.
Bryant and James guarded each other for much of the night and ended up one-on-one on several consecutive possessions late in the game. And Kobe hit him with his patented fadeaway on the way to the win.
4. Not even Matt Barnes can bother the Mamba
Just watch that clip over and over and over and over again, and marvel at Kobe's complete and total non-reaction.
You don't get to control how your body responds in that moment. That's pure instinct. And Bryant's instinct was an absolute no-sell -- which is even more impressive when you consider that if there's a player in the world who would actually throw the ball in that situation, it's definitely Matt Barnes.
3. 81
Kobe's greatest individual game isn't his greatest moment -- but only because it's so hard to pick one specific play or shot that sticks out. The entire game has to be taken in context, as the Black Mamba ramps up his dominance after halftime. You can feel the Raptors go from confident to surrendering in no time flat.
That sense of defeat? It's Kobe's specialty.
2. No Achilles? No problem
Only Bryant could turn such an awful moment into sports gold. Seconds after suffering a torn Achilles tendon, an injury so severe that Bryant wouldn't be able to get back into the gym until months later, Kobe somehow mustered the strength to knock down two free throws.
And just for good measure, he tried to pull the tendon up his leg like it was a damn sock. What kind of madman does that?
Oh. Right.
1. Hooking up with the Diesel for the alley-oop
Kobe's tenure with Shaquille O'Neal in Los Angeles was the best of times and the worst of times. We choose to ignore the latter and concentrate on the former.
This is the Lakers at the peak of their powers. It's how we want to remember Kobe as an NBA player. And it's how we will, forever and ever.
---
---