National Basketball Association
National Basketball Association
Suns-Warriors Preview
Updated
Mar. 4, 2020 6:01 p.m. ET

Phoenix put up strong defensive efforts in consecutive wins, then regressed right back to its porous self in back-to-back defeats.
A third straight seems likely with a stop in Golden State Saturday night as the Warriors try for a 48th straight home victory as well as a seventh straight over the Suns.
Golden State (58-6) scored an NBA season-high 81 points in the first half and moved to 3-0 to start a six-game homestand with Friday's 128-112 win over Portland as the Warriors and Trail Blazers combined for an NBA-record 37 3-pointers. On the homestand, the Warriors have averaged 120.7 points and hit 44.8 percent from 3-point range with an average of 15.7 makes per game. And with Phoenix followed in by New Orleans and New York, extending their NBA-record home winning streak to 50 seems almost inevitable.
Klay Thompson had 37 points and Stephen Curry scored 34 with the former joining his teammate as the only players to make 200 3-pointers in four straight seasons. They scored 30 or more points in the same game for the sixth time in their careers.
Since going 0 of 8 from 3-point range in Sunday's loss to the Los Angeles Lakers, Thompson has made 18 of 30 in the three straight wins while averaging 29.0 points per game.
"Klay came out blazing. Me, not so much," said Curry, who sold himself short after scoring 23 first-half points. "It took me a while to get into it. He brought a lot of energy on both ends of the floor. We kind of fed off of that."
It sounds like Golden State might again be without Andre Iguodala, who will reportedly have an MRI on his left ankle tomorrow. X-rays after the game were negative. The forward had missed three of the last six games with a hamstring injury.
The Warriors' three wins this season over the Suns have come by an average score of 125.0-107.7 with Golden State shooting 46.4 percent from 3-point range with 17.0 makes per game. Draymond Green has triple-doubles in two of the three while averaging 13.0 points, 9.0 rebounds and 7.7 assists. The Warriors have also won the last eight home matchups with the Suns last winning in Oakland in 2010-11.
Phoenix (17-48) won in Orlando and Memphis last weekend while limiting those teams to 92.0 points on 37.0 percent. It followed a 1-15 span on which the Suns allowed 111.4 points on 47.0 percent and 39.4 from 3-point range.
In Wednesday's 128-97 home loss to New York and Thursday's 116-98 defeat in Denver, they became themselves again and allowed those teams to hit 52.0 percent and 54.7 from long range.
As a result, Devin Booker's offensive outpouring has been wasted. The 19-year-old became the second teenager in data available back to the 1963-64 season to score 30-plus points in consecutive games. The other was LeBron James in 2003-04 with a point more than Booker's 67.
A career-high 35 of those came against the Nuggets, 25 of which came in the second half. The rookie has reached at least 32 points in three of his last five games while averaging 28.4 on 48.5 percent from the field.
"I was more aggressive," he said of his second-half effort. "I saw them playing me tighter so I had to find other shots in transition."
Brandon Knight scored 10 points in 25 minutes in his first game since Jan. 19, but it sounds like interim coach Earl Watson will ease him back into his regular minutes.
"He had a sports hernia, a slight tear, so you know that's serious," Watson said. "That injury kind of ended my career, so I understand the seriousness of that injury."
---
---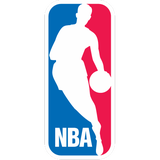 Get more from National Basketball Association
Follow your favorites to get information about games, news and more
---