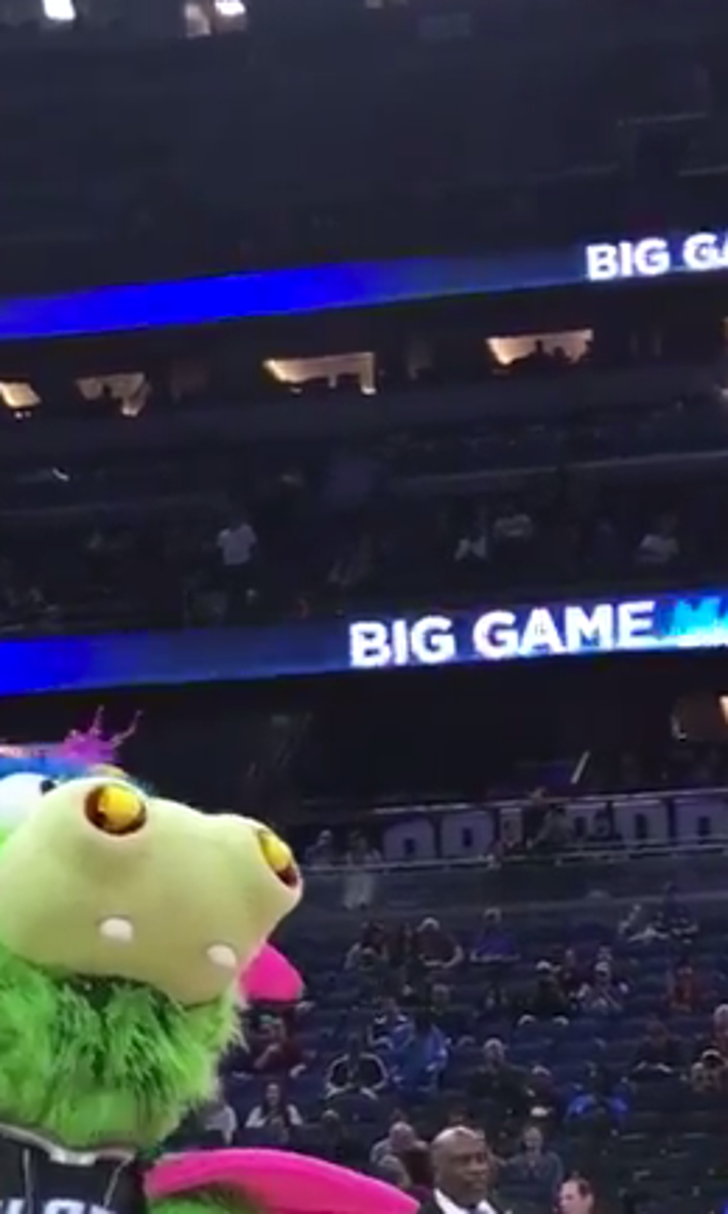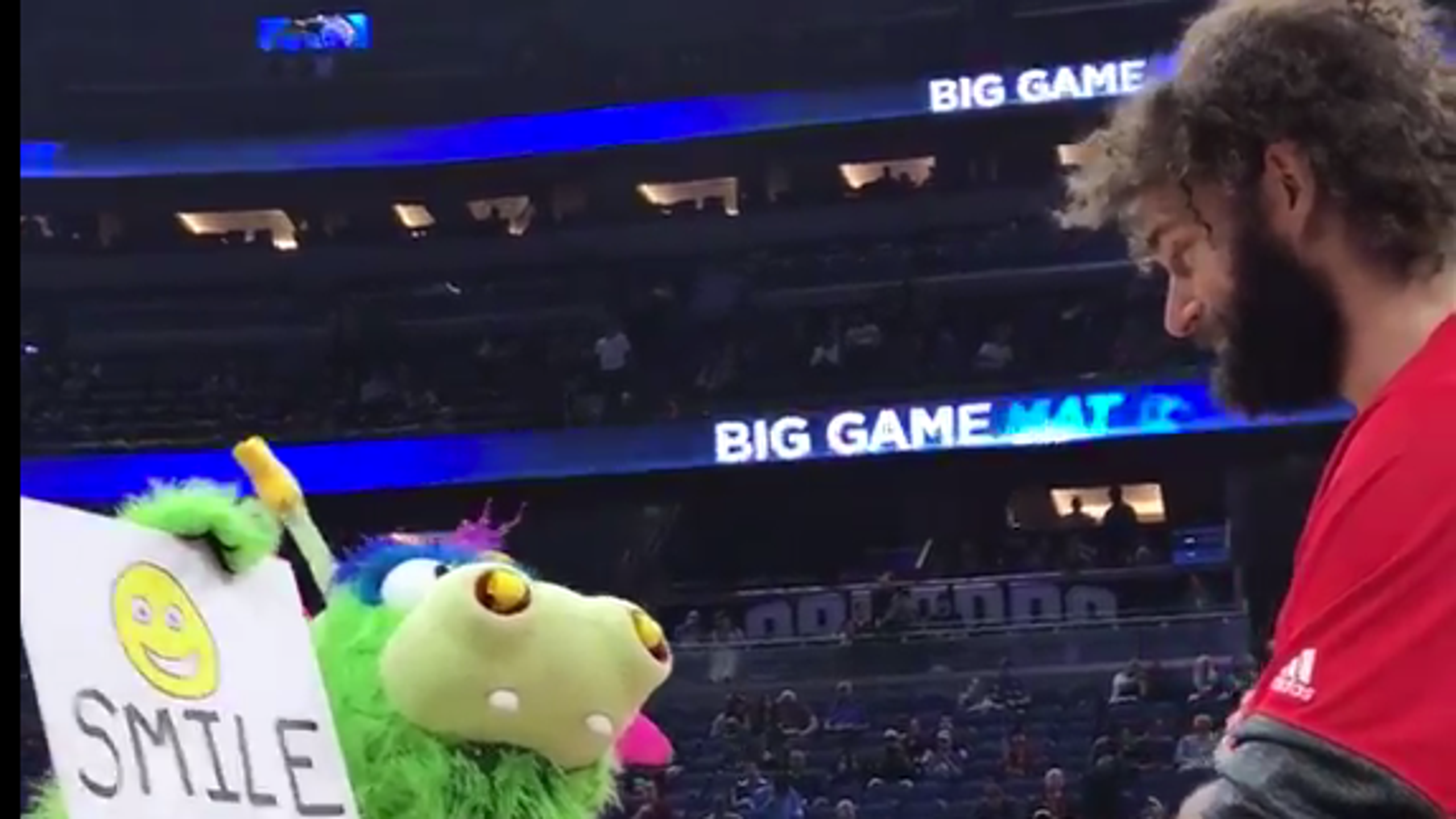 Stuff The Magic Dragon finally gets revenge on NBA mascot terrorizer Robin Lopez
BY Rob Perez • January 25, 2017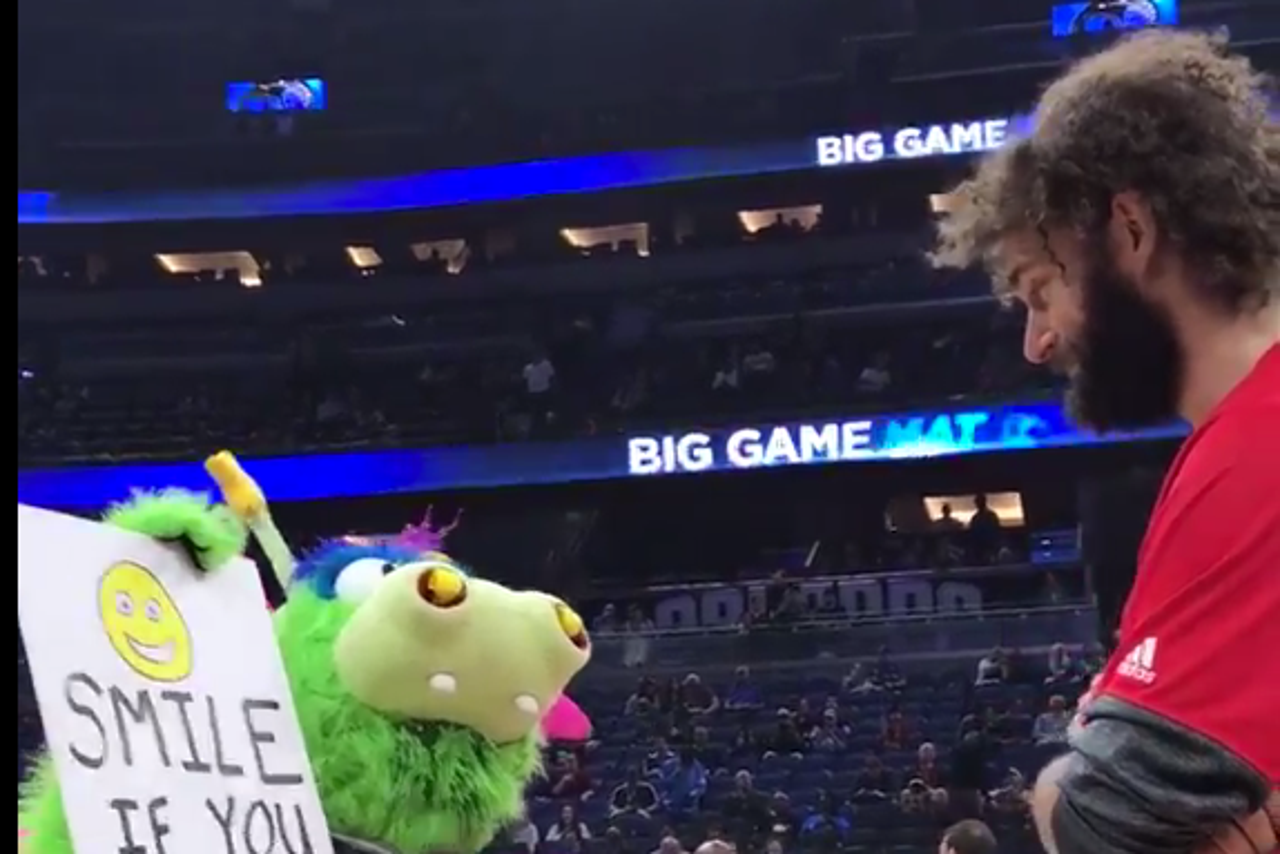 Chicago Bulls center Robin Lopez has a reputation in the NBA. Yes, he's a solid defensive big man with a nifty little hook shot -- but, where Lopez has made his name is within the world of NBA mascots.

Long story short: Lopez is notorious for playfully bullying opposing team's mascots before every game -- for example:

https://www.youtube.com/watch?v=8wNDJsMN_zQ

And he even gets his brother (Brook) to help him wreak terror when their teams play each other:

https://www.youtube.com/watch?v=BXaCU2qX6HI

On Tuesday night, as the Bulls visited the Magic, Lopez squared off against Orlando's mascot 'Stuff The Magic Dragon' -- and the mascot got him!

https://twitter.com/OrlandoMagic/status/824048227276230656

Revenge is a dish best served in the form of a misdirection sign.
---
---