National Basketball Association
National Basketball Association
Streaking Celtics beat Bobcats
Published
Jan. 14, 2013 12:00 a.m. ET

It wasn't too long ago that Rajon Rondo was one of the NBA's up-and-coming ball-handlers, trying to show he belonged with veterans like Chris Paul, Jason Kidd and Steve Nash.
Now the Celtics point guard is trying to prove to the youngsters that he can still play.
''I'm getting a little bit older and the younger guys are coming in, and I may have a mark on my back being an older guy, having made a couple of All-Star (games),'' Rondo said after recording his third triple-double of the season on Monday night in a 100-89 victory over the Charlotte Bobcats. ''I have a target on my back every night so I just want to go out and do what I do best: run the show and make some shots.''
Rondo scored 17 points with 12 assists and 10 rebounds, his 26th career triple-double, including playoffs. Motivated by facing 22-year-old Charlotte point guard Kemba Walker, Rondo had a hand in the Celtics' first 19 points as they opened a double-digit lead early in the first quarter and coasted to their sixth consecutive victory.
''It's not fun losing. Since we've been winning the locker room is a little bit more relaxed, guys aren't as tense,'' he said. ''We lost a couple of games and we never got down. When we play, we play loose. We have smiles on the court. ... It's nice to see that swagger on the court again since we've been winning.''
Paul Pierce scored 19 and Avery Bradley added 16 for Boston. Kevin Garnett, who needed 13 points to tie Patrick Ewing for 16th on the NBA's career scoring list, was 2 for 11 from the field and scored just seven points to go with his 10 rebounds.
Hakim Warrick and Ramon Sessions had 16 points apiece and Michael Kidd-Gilchrist scored 10 with eight rebounds for the Bobcats, who lost their third straight and their 23rd in the last 25 games since opening the season 7-5.
Coach Mike Dunlap said the team had no choice but to keep trying.
''You can't lay down. Nobody's going to feel sorry for you,'' he said. ''You have to come every night and compete and hope for the best.''
The Celtics scored 13 of the game's first 15 points and never trailed. Rondo had five assists and seven points in the opening 6:17.
Boston led by as many as 18 in the second quarter before the Bobcats went on a 9-1 run, getting seven points from Kidd-Gilchrist. Charlotte scored 13 of the first 15 points in the second half to tie it on Warrick's steal that set up a dunk by Kidd-Gilchrist.
''Every coach I talk to about (the Bobcats) says the same thing: `They just keep playing,''' Celtics coach Doc Rivers said. ''It's hard to do but it's nice to see.''
But the Celtics scored the next seven points, getting a pair of free throws from Garnett and, after Rondo blocked Bismack Biyombo's shot, Jared Sullinger made a hook shot. Brandon Bass stole an errant pass by Walker and Bradley hit a 3-pointer to make it 65-58.
The Bobcats never got within one possession again.
NOTES: Celtics F Chris Wilcox, who is out with a sprained right thumb, did a video chat before the game with fans in Afghanistan. ... The Celtics won all three meetings between the teams last year. ... Walker scored 12 points. He has reached double figures in scoring in 34 of 37 games.
---
---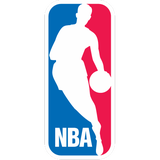 Get more from National Basketball Association
Follow your favorites to get information about games, news and more
---