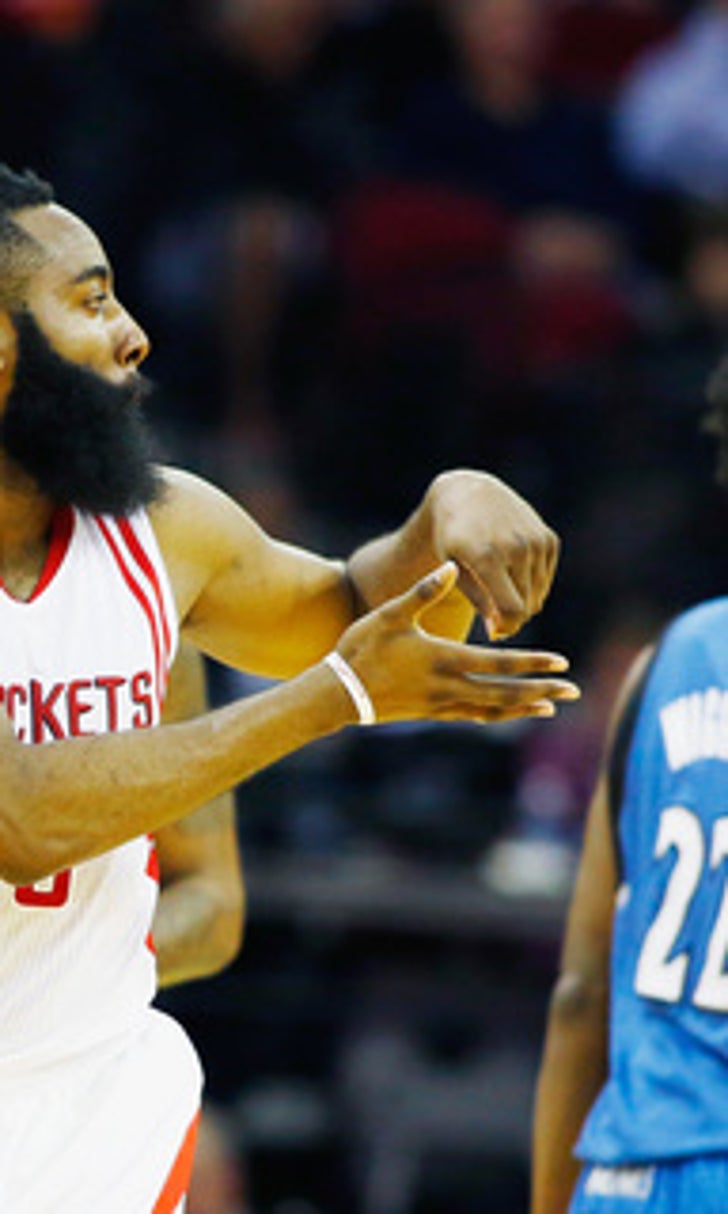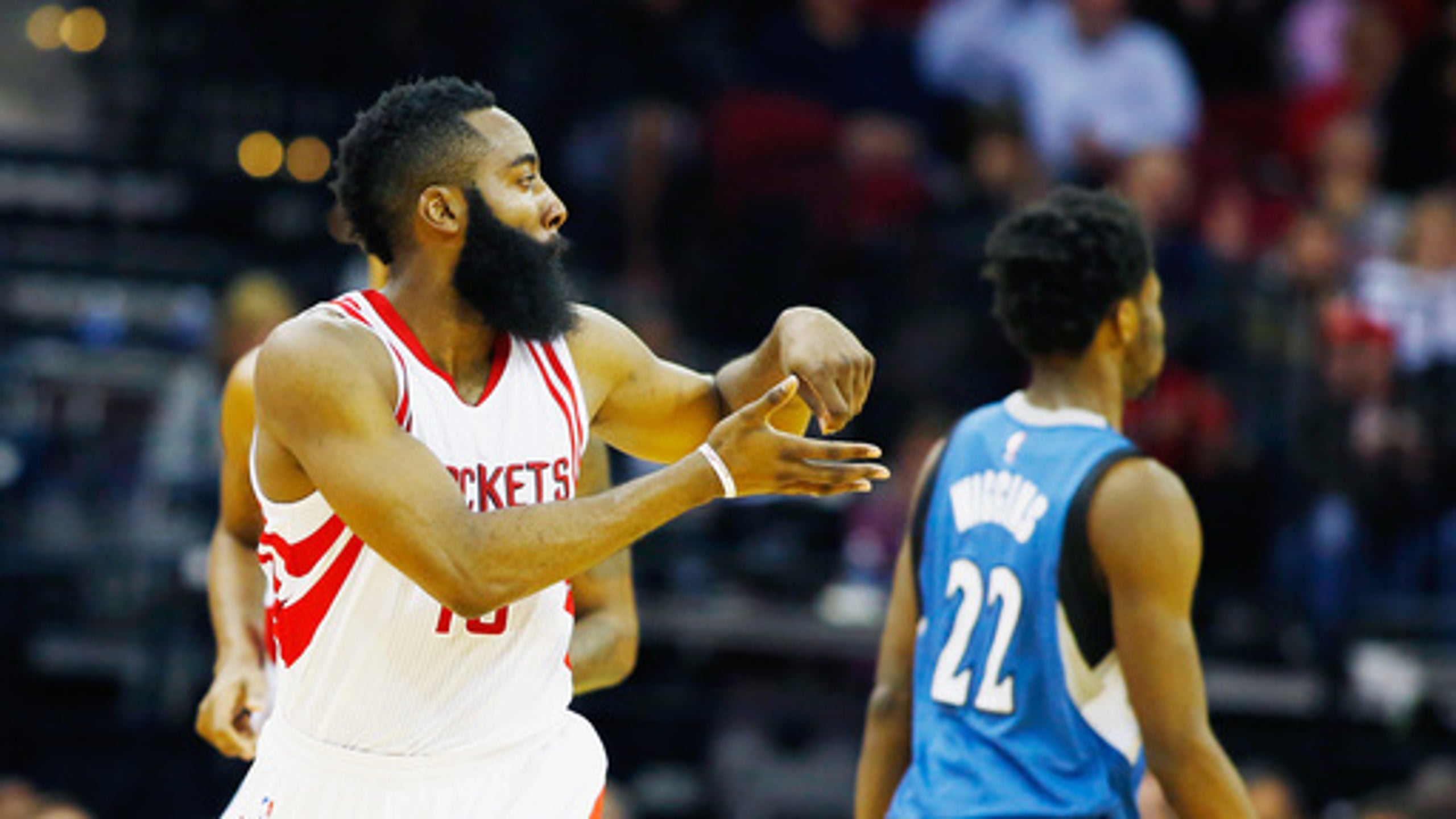 Stir it up: Harden passes 10,000 career points in win over Wolves
BY Jeff Caplan • January 14, 2016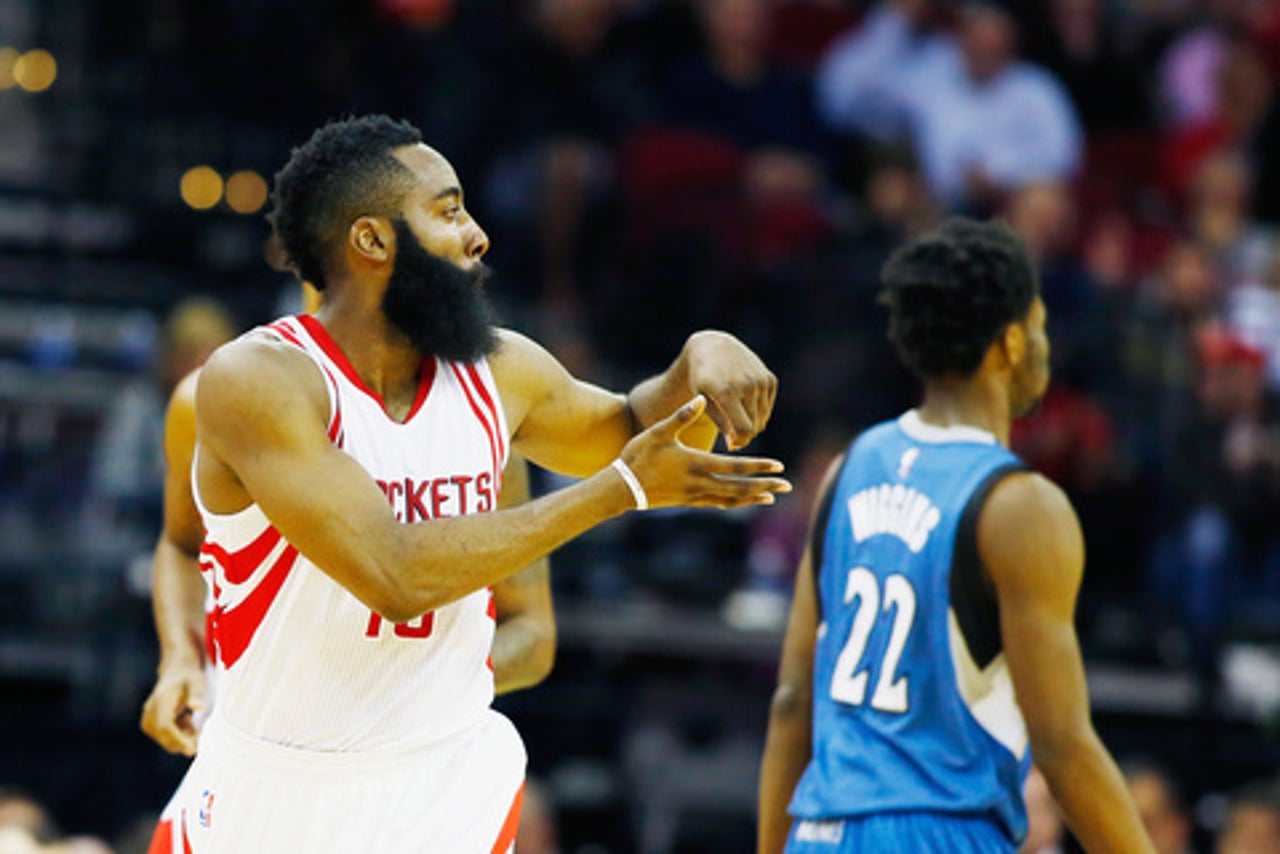 It's been an awkward season so far for James Harden and the Houston Rockets. Many reasons can be debated for their slow start, but one thing that can never be debated is this: Harden is a scoring machine.
He ranks second in the league, averaging a career-best 28.0 points per game, behind only that guy in Golden State, Stephen Curry (29.8). Harden, however, has beaten Curry to the 10,000-point mark as both players are now bona fide superstars in their seventh season in the league.
Harden eclipsed 10,000 points with 27 in Wednesday's win over the Minnesota Timberwolves to give the rebounding Rockets (21-19) a fifth consecutive victory. According to Jonathan Feigen of the Houston Chronicle, Harden became the seventh player (among those entering the league since 1985) to get 10,000 points, 2,000 rebounds, 2,000 assists, 700 steals and 200 blocked shots in less than 500 games.
The Bearded One now has 10,005 career points. Since Oklahoma City traded its super sixth man to the Houston Rockets, who immediately made Harden their centerpiece player, Harden's scoring has exploded.
Of his 10,005 points in six-plus season, 8,254 points have come during three-plus seasons in a Houston uniform. And by the way, it won't be long before Curry hits 10,000 -- he needs just 185 points.
---
---