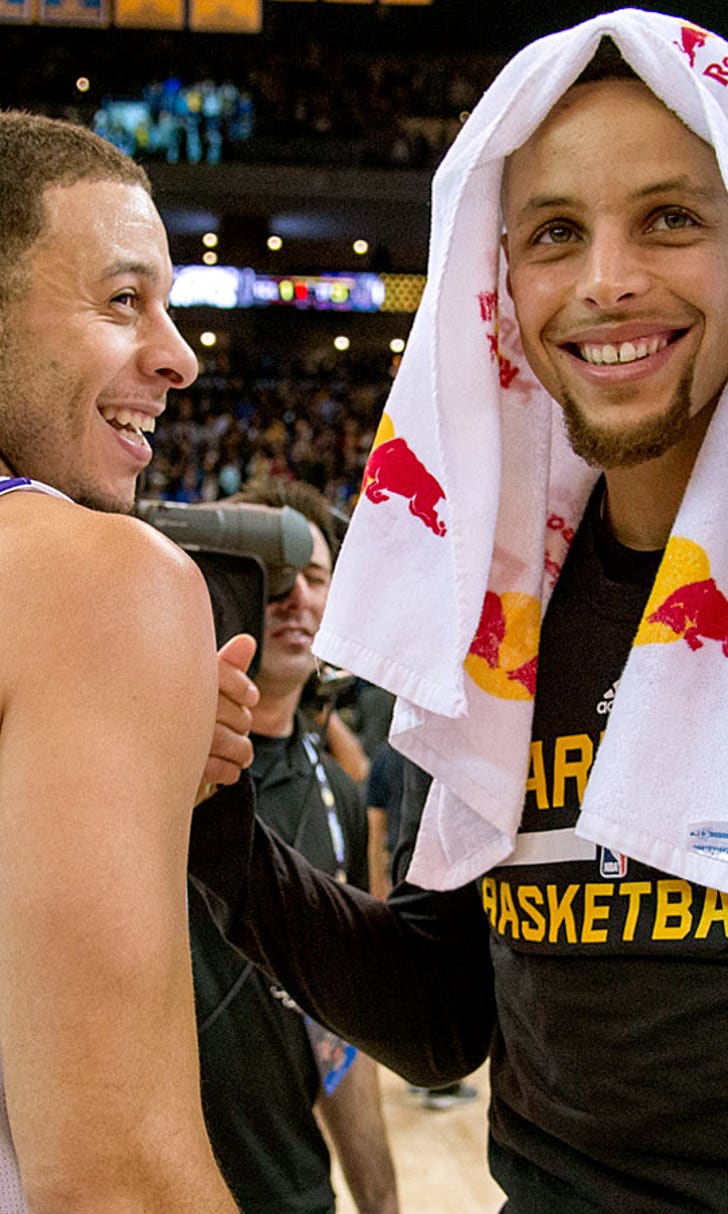 Steph Curry turns, talks trash to Kings bench before his 3 goes in
BY Andrew Lynch • January 10, 2016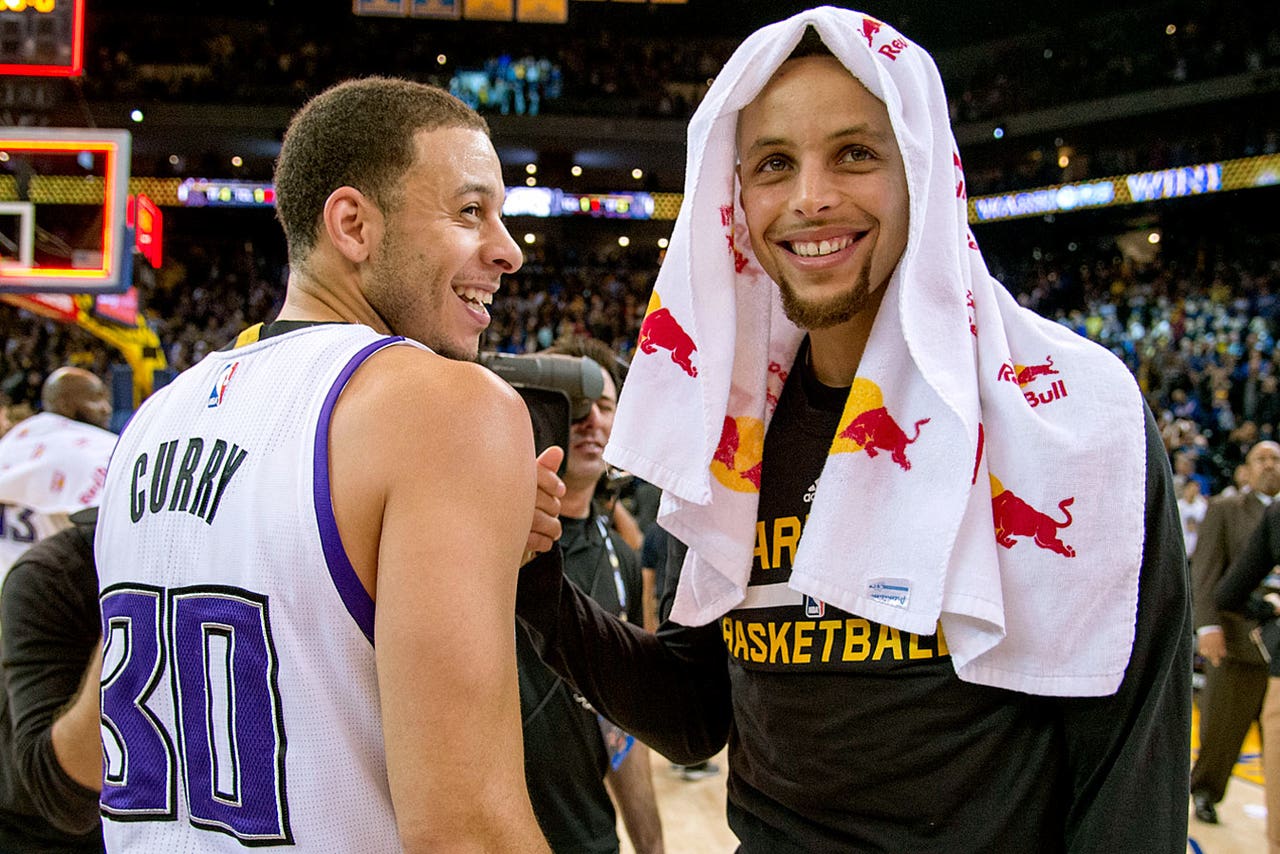 When you're as good as Stephen Curry is, you probably know it. The Golden State Warriors point guard sure knows that he's the best shooter in the game, as evidenced by one play in particular in the Warriors' Saturday night win over the Sacramento Kings:
The shot -- and the subsequent turning to talk to the Kings bench before the 3 even went in -- is what will garner most of the attention on this one, and it rightfully should. It's as impressive for Curry to do this as it was ridiculous when Los Angeles Lakers guard Nick Young did something similar (and missed).
Don't overlook that great reverse pass by Curry to Green to start the sequence, though, or the assist from Klay Thompson, who had the confidence to pass the ball to a spot Curry didn't even occupy. This team is playing at another level from everyone else, and Curry has no problem letting other teams know about it. Just ask the Kings.
---
---