Lakers guard Nick Young celebrates a little too early, looks really silly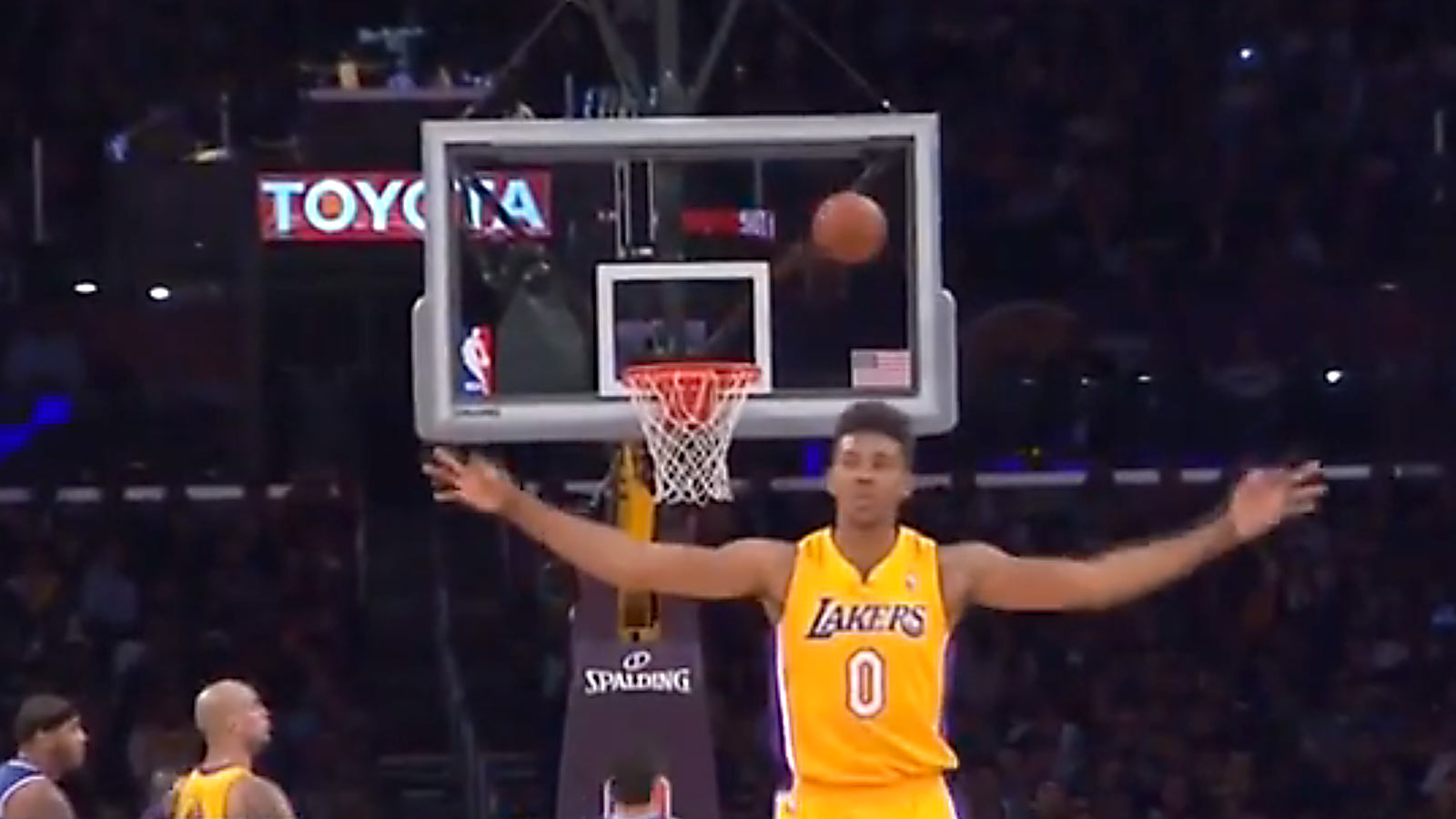 Los Angeles Lakers guard Nick Young, aka Swaggy P, is a pretty confident person.
Swaggy P attempted a long 3-pointer in the final seconds of the third quarter in Tuesday night's win over the Knicks. We can't really call it a buzzer-beater because he took the shot with over four seconds left. Why wait for the pesky buzzer when you're Swaggy P and and you're open, right?
Well, Swaggy P liked the way his shot was looking, turned his back to the hoop, and started to celebrate.
There was just one problem, though. The ball didn't go through the hoop. It rattled out and was rebounded by the Knicks. It was really a thing of beauty:
We're guessing Kobe didn't like that move.
(GIF via @gifdsports)