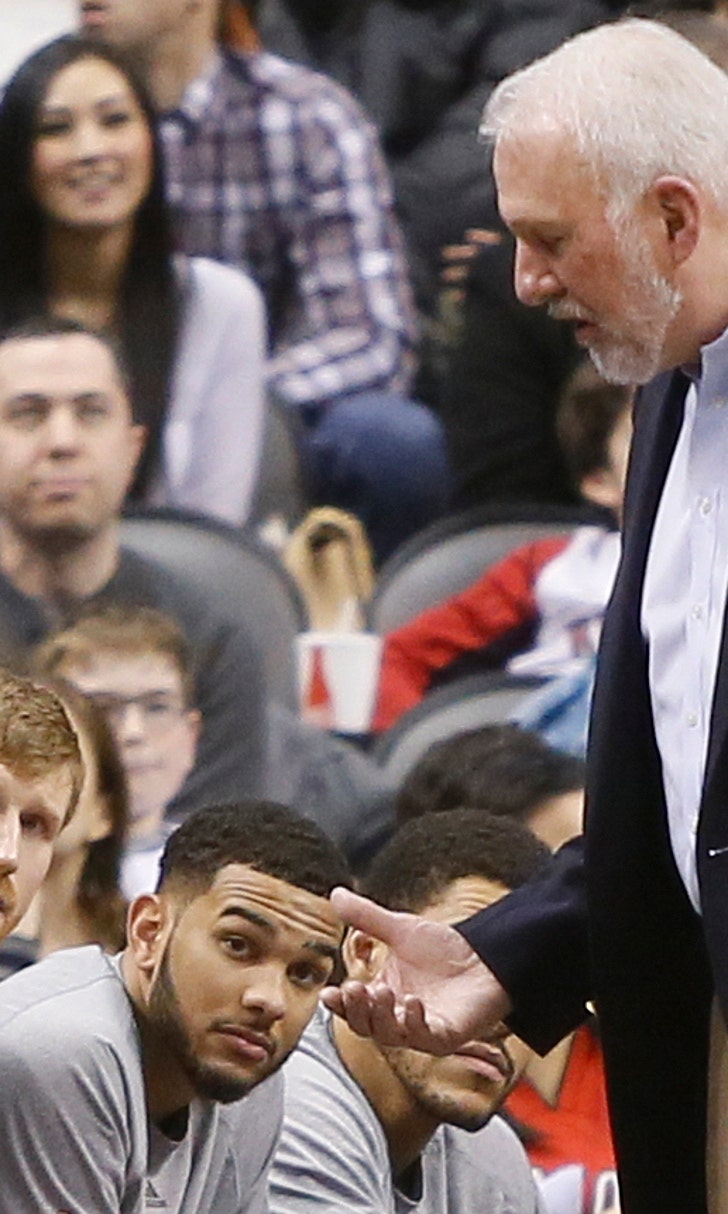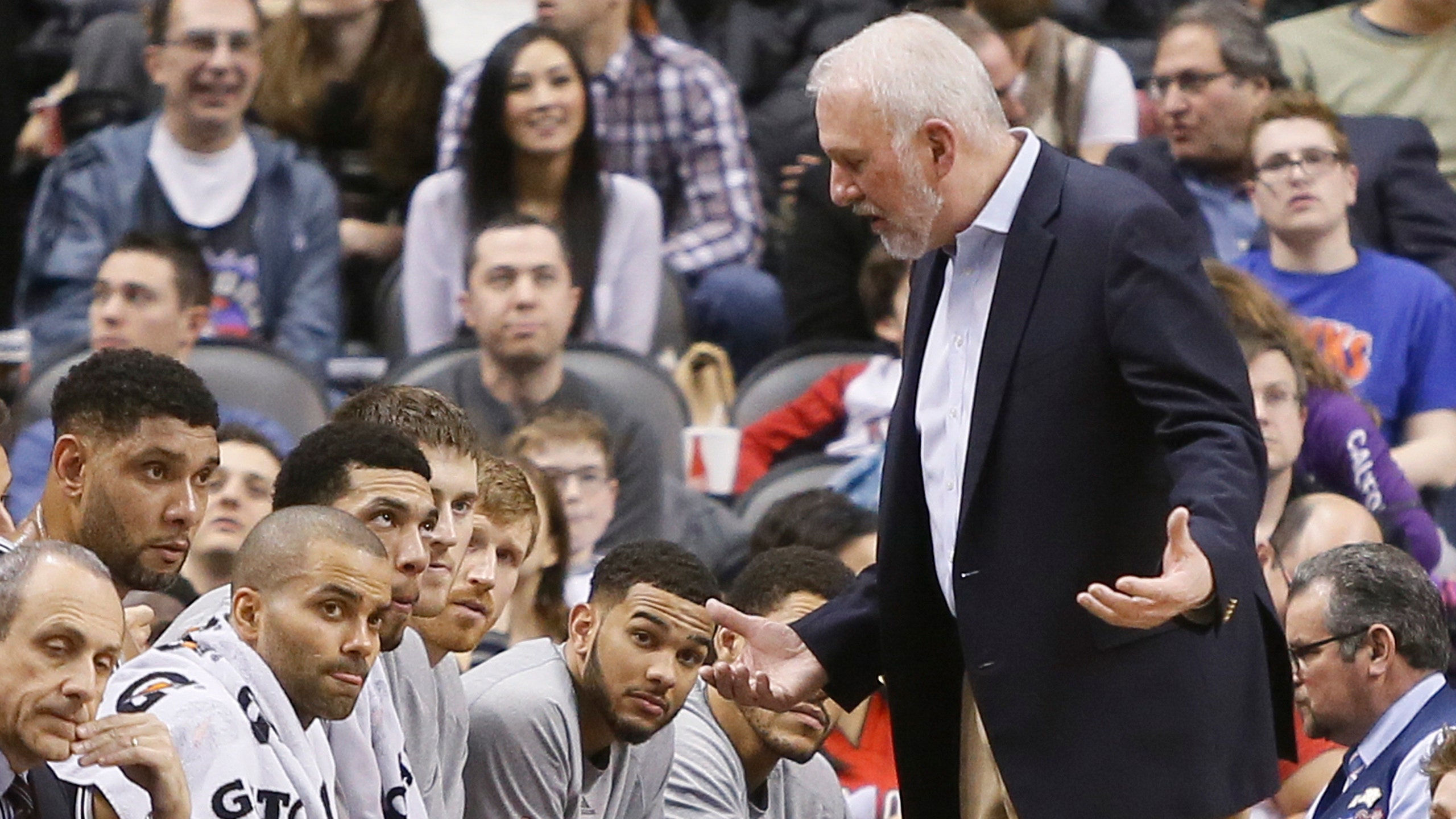 Spurs' Popovich 'very disappointed' with how protege treats media
BY foxsports • October 14, 2015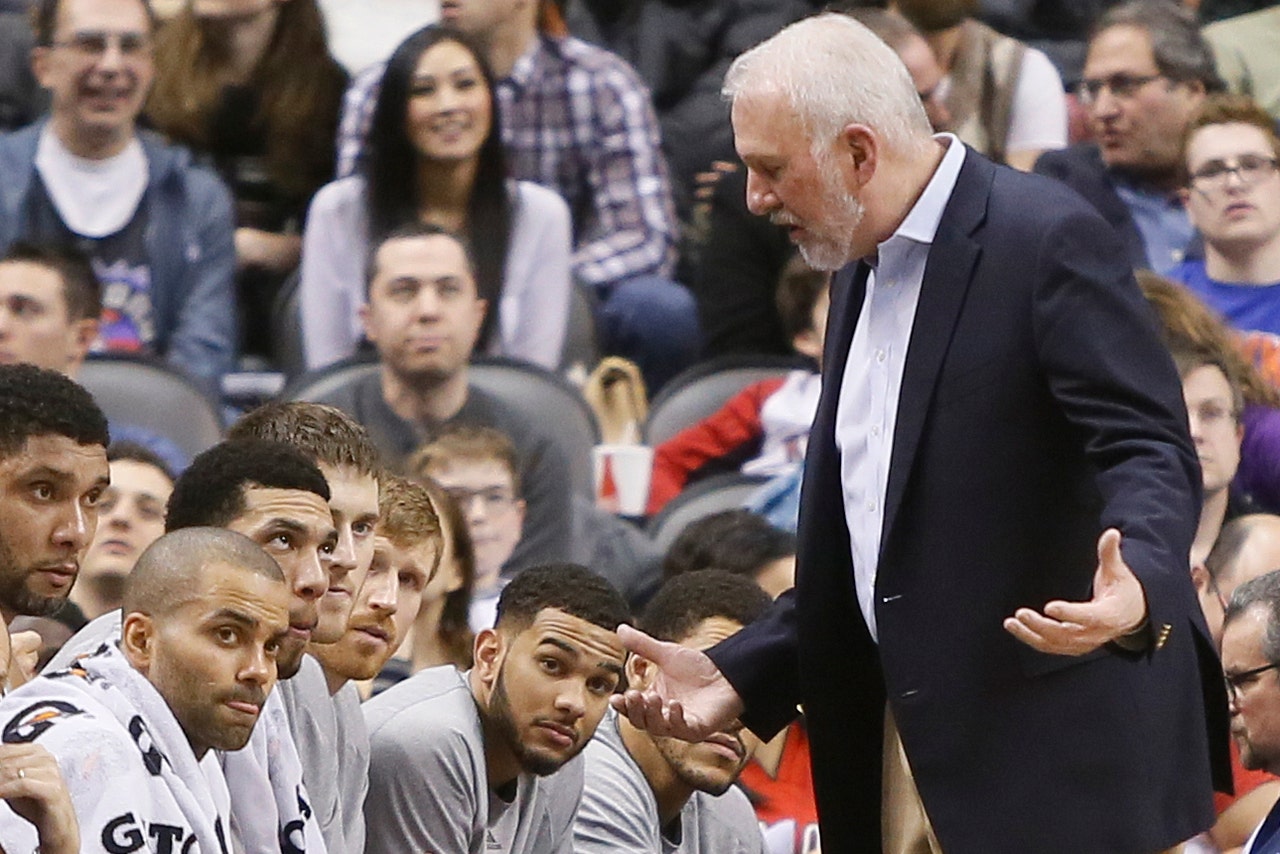 The San Antonio Spurs' Gregg Popovich is a championship-winning coach, but he may as well be just as famous for how he treats the media. His sideline antics are the stuff of legend; short, impatient responses that make whoever asks the question feel like a moron. 
But Popovich is also extremely self-aware, and has a great sense of humor. Both traits were on display when he recently answered a question about Atlanta Hawks head coach Mike Budenholzer, Popovich's former assistant:
Classic Pop. Sometimes he comes off like an old crank, but more times than not it's all in good fun. In-game sideline interviews pull him away from his team, and his job. So in a way, it's hard to blame him for the way he acts. 
Then again, every other coach in the league has no problem being courteous and responding with more than one word.
---
---