National Basketball Association
National Basketball Association
Spurs make Becky Hammon NBA's first officially hired female coach
Published
Aug. 5, 2014 1:10 p.m. ET

SAN ANTONIO (AP) -- As a 5-foot-6 point guard, decorated WNBA veteran Becky Hammon has never had the experience of shattering a backboard with a dunk.
She's busting through the glass ceiling instead.
The San Antonio Spurs hired Hammon as an assistant coach on Tuesday, making her the first full-time, paid female assistant on an NBA coaching staff. When Hammon retires from her 16-year WNBA career at the end of the San Antonio Stars' season, she will immediately move to the staff of the defending NBA champions, working with the revered Gregg Popovich on scouting, game-planning and the day-to-day grind of practice like no woman has ever done before.
"Nothing in my life has really ever been easy. I've always been someone who did it uphill," Hammon said. "I'm up for challenges. I'm up for being outside the box, making tough decisions and challenges. ... And I'm a little bit of an adrenaline junkie. Throw those all in there and this was the perfect challenge and opportunity."
That makes her fit right in with the Spurs, an organization with a reputation for bold decisions. Popovich and general manager R.C. Buford have long been at the forefront of the league's international influx and earlier this summer hired European coaching legend Ettore Messina as an assistant.
During the 2001-02 season, Cleveland Cavaliers coach John Lucas brought Lisa Boyer into the team's practices and some games. Boyer, now an assistant at South Carolina, was not paid by the Cavaliers and did not travel with the team, but did work with the players and coaches that season.
"I very much look forward to the addition of Becky Hammon to our staff," Popovich said in a statement released by the team. "Having observed her working with our team this past season, I'm confident her basketball IQ, work ethic and interpersonal skills will be a great benefit to the Spurs."
But Popovich and Buford were not available in person and Hammon had the spotlight entirely to herself.
Last season, Hammon attended Spurs practices, film sessions and sat behind the bench at home game after suffering a torn ACL that kept her from playing. She's been friends with Tony Parker and Tim Duncan since competing in an NBA All-Star shooting competition in 2008, a familiarity that will help as she makes her transition to coaching the two stars.
"As far as women coaching men, it's really silly. People ask me all the time, will there ever be a woman player in the NBA?" Hammon said. "To be honest, no. There are differences. The guys are too big, too strong and that's just the way it is.
"But when it comes to things of the mind, things like coaching, game-planning, coming up with offensive and defensive schemes, there's no reason why a woman couldn't be in the mix and shouldn't be in the mix."
It's been a long time coming for female basketball players and coaches who have long dreamed of getting a chance in the NBA.
"I was so excited and pleased and the one thing that people have to remember is that the San Antonio Spurs don't do anything for effect," said Nancy Lieberman, a former star player who was a head coach in the NBA Development League in 2009 and now serves as the GM of the Texas Legends. "That's not who they are. They don't do this for the record-breaking barrier. They do things out of respect.
"And the fact that coach Popovich has this much respect for Becky's basketball IQ, for how she handles herself with the guys in practice, her ability to relate to them, I'm sure he saw so much when she was working with them last fall. I'm sure he didn't hire her because she was a woman. I'm sure he hired her because she was the best person for the job."
"This will open the door for other women, even like myself," Lieberman added. "My goal is to coach in the NBA and you've got to start somewhere. So this is a great day."
Charlotte Hornets sideline reporter Stephanie Ready, who served as an assistant on the Coppin State men's team as well as in the D-League, called Popovich the perfect person to hire Hammon "because he's proven he has a tremendous track record and he does not make bad decisions."
"That's the first step, having the precedent set is very important," Ready said. "A lot of it also is now women will know these jobs are available. In the past, a lot of women probably didn't try because they didn't think it was possible. I think you may very well see an increase in seeing some females hired."
Hammon has a reputation of being a smart, hard-nosed, tough-minded player. She made six All-Star teams and averaged 13.1 points in her 16 seasons with the Stars and New York Liberty.
Hammon was receiving congratulatory messages from all over, including from Lieberman, Boyer and Lakers star Kobe Bryant.
"I love seeing people I've been involved with have an opportunity in life to have these types of experiences," said Stars coach Dan Hughes, who has coached Hammon for eight years. "This one is unique. She's ready for it, she'll do a great job."
Even tennis great Billie Jean King weighed in on the hire, congratulating the Spurs for acquiring "a key person based on their qualifications and not allowing gender to play a role in their decision."
But like it was only a matter of time before a woman got a chance to coach in the NBA, it's also only a matter of time before said coach finds herself in Popovich's crosshairs.
"I'm sure Pop will be yelling at me soon enough," Hammon said, "with the rest of them."
---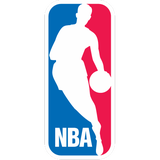 Get more from National Basketball Association
Follow your favorites to get information about games, news and more
---