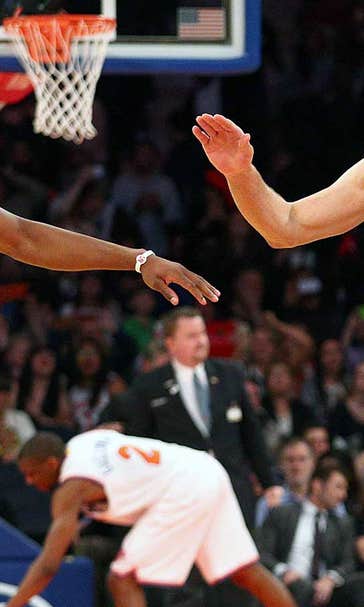 Report: Nets to re-sign both Brook Lopez and Thaddeus Young
July 1, 2015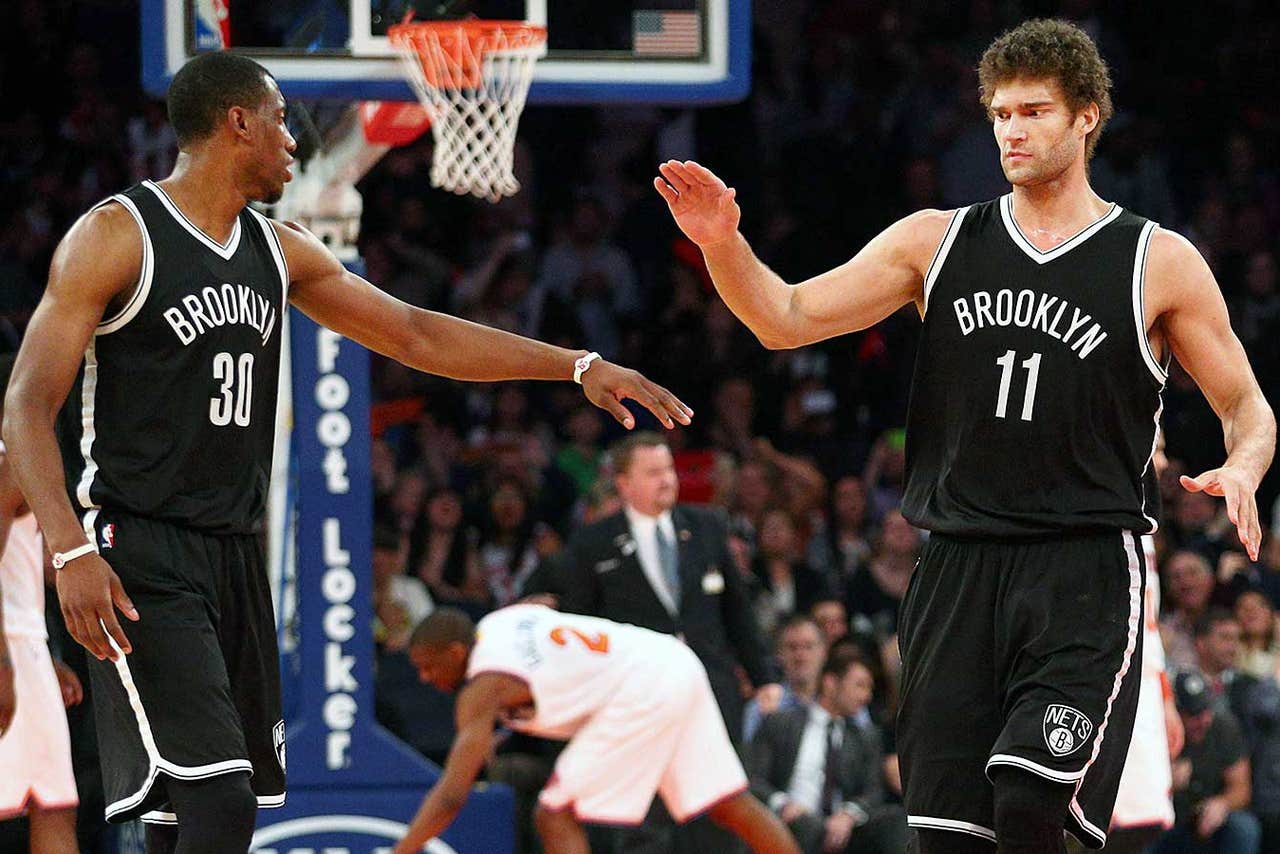 For months, we've been hearing that the Nets' No. 1 offseason priority is to bring back both Thaddeus Young and Brook Lopez. For months, we've also heard about Brooklyn's confidence in being able to accomplish that goal. Apparently, that confidence wasn't misplaced.
With free agency starting at 12:01 a.m., the Nets immediately got to work on the framework for both of those deals, and they came to an agreement with both players quite quickly, as Yahoo Sports/FOX Sports 1 NBA Insider Adrian Wojnarowski reports:
Lopez averaged 17.2 points and 7.4 rebounds per game this past season, but really turned it on in the second half of the year, when he started to perform like an All-NBA caliber center. Young averaged 13.8 points and 5.9 rebounds per game after coming over to Brooklyn in a trade. He spent the first half of the season with the Timberwolves.
Both contracts seemed like inevitabilities, but neither appears to be a particularly bad deal. These two players were probably Brooklyn's two best last year and considering the Nets' salary situation, it's not like they'd be able to replace them easily this offseason if either were to walk. Even next year, the Nets have lots of money on the books. Plus, Brooklyn may not own its own draft pick until 2019, with 2016's and 2018's heading to Boston unprotected and 2017's possibly going to the Celtics in a pick swap, similarly to how Brooklyn lost its first-rounder to the Hawks this year.
Sometimes, you have to pay up to retain your stars, especially when you don't have leverage. Lopez may be perennially injured, but he was phenomenal in averaging 19.7 points and 9.2 rebounds per game after the All-Star break. Young, meanwhile, added a jolt of energy and athleticism to a starting lineup which appeared to be constantly running on autopilot before he got there. Both deals make sense, especially with the cap shooting up to a projected $88 million for the 2016-17 season.
(H/t to Yahoo Sports/FOX Sports 1 NBA Insider AdrianWojnarowski.)
Photo Credit: Brad Penner-USA TODAY Sports
Lopez, 27, will receive a three-year, $60 million maximum contract that includes some protections for the Nets should a recurrence of Lopez's past foot issues sideline him again, sources said. The deal is expected to include a player option after the second season, which would allow him to re-enter free agency once new television money raises the salary cap.

Young, 27, who opted out of $10.2 million owed him next season, will sign a four-year, $50 million deal, sources said.
---
---