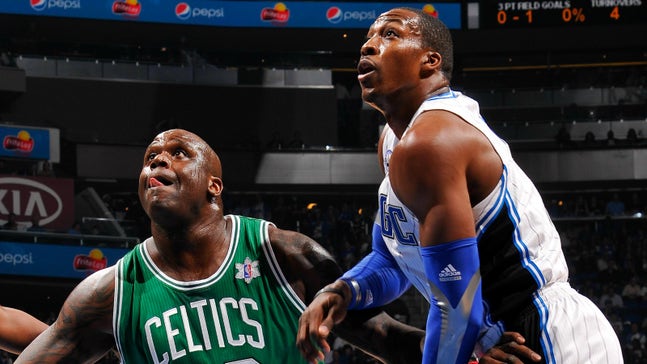 Report: Dwight Howard to set aside feud with Shaq, hire his agent
Published
Mar. 17, 2016 9:10 p.m. ET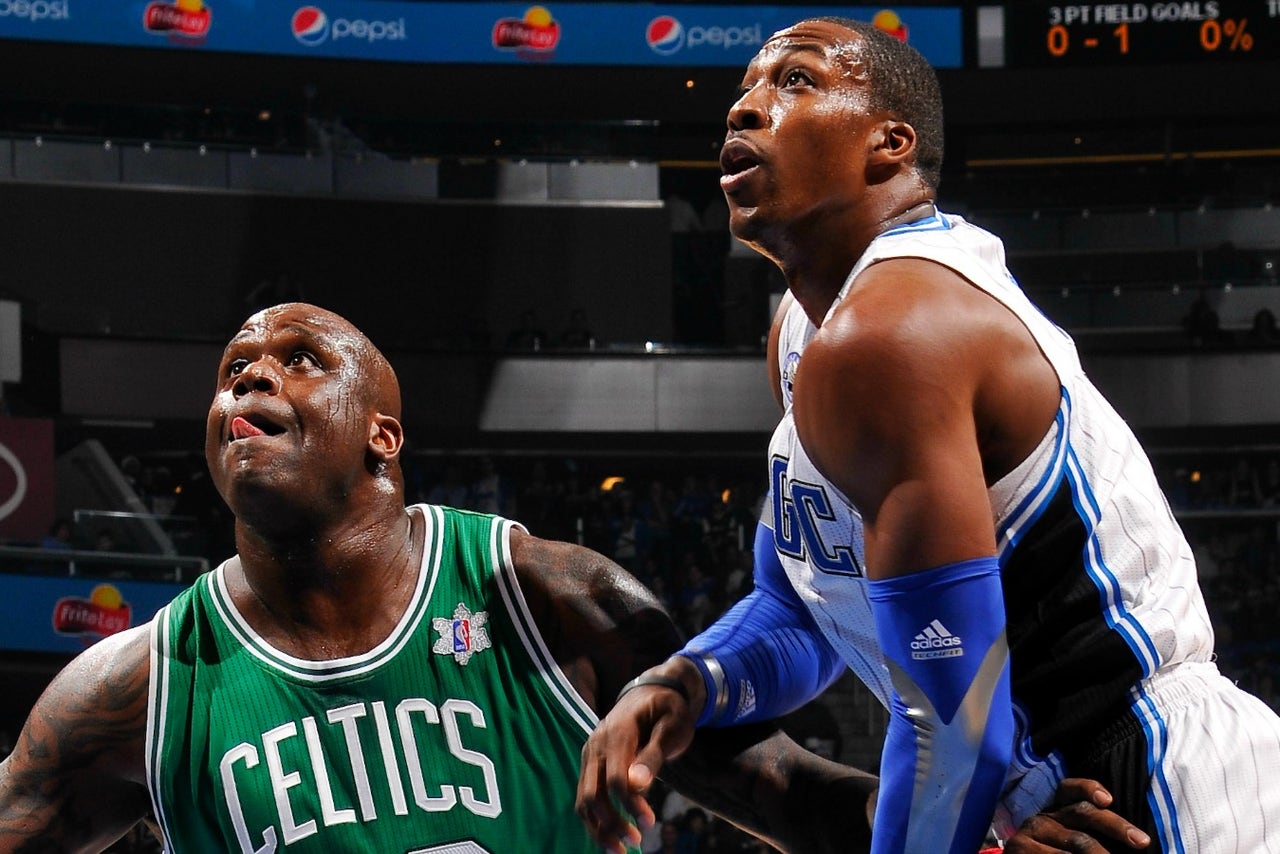 Why argue over who the real Superman is when you can just agree to profit off each other?
After nearly a decade of feuding over a nickname, Shaquille O'Neal and Dwight Howard are making peace -- and partnering up. 
According to Shams Charania of The Vertical, Howard plans on hiring O'Neal's agent, Perry Rogers, as soon as Friday, and could work with O'Neal in the future:
Howard plans to hire O'Neal's agent, Perry Rogers, for his new representation, multiple sources told The Vertical. Rogers could file official paperwork with the National Basketball Players Association as soon as Friday, sources said. Rogers doesn't have any other NBA clients and established his reputation as tennis legend Andre Agassi's longtime agent.

O'Neal, a longtime public nemesis of Howard's, had extensive conversations with the Houston center and sold him on the marketing of "Superman" and the representation of Rogers, sources said. The potential of marketing Howard and O'Neal in advertisements together played a role, too, sources said.
O'Neal, who has often been Howard's harshest critic, will likely change his tune on TNT's "Inside The NBA" soon -- just like he has so many times before (most notably when he ended his feud with former teammate Kobe Bryant) -- and it wouldn't be surprising if he plays this situation off as if he and Howard never had actual beef (which, of course, is false).
O'Neal has always disliked Howard more than Howard has disliked him, largely because Howard tried stealing the Superman moniker that O'Neal began using in the early 90s. If anything, though, Howard looked up to O'Neal and sought his approval, only to be turned away when he tried to emulate his idol. 
Since then, O'Neal has looked for any and every reason to ridicule Howard, even making up events that never happened.
Now, though, the two have apparently set aside their differences -- or are at least in the process of doing so -- because, well, money talks.
Jovan Buha covers the NBA for FOX Sports. Follow him on Twitter: @jovanbuha.
---
---