Chicago Bulls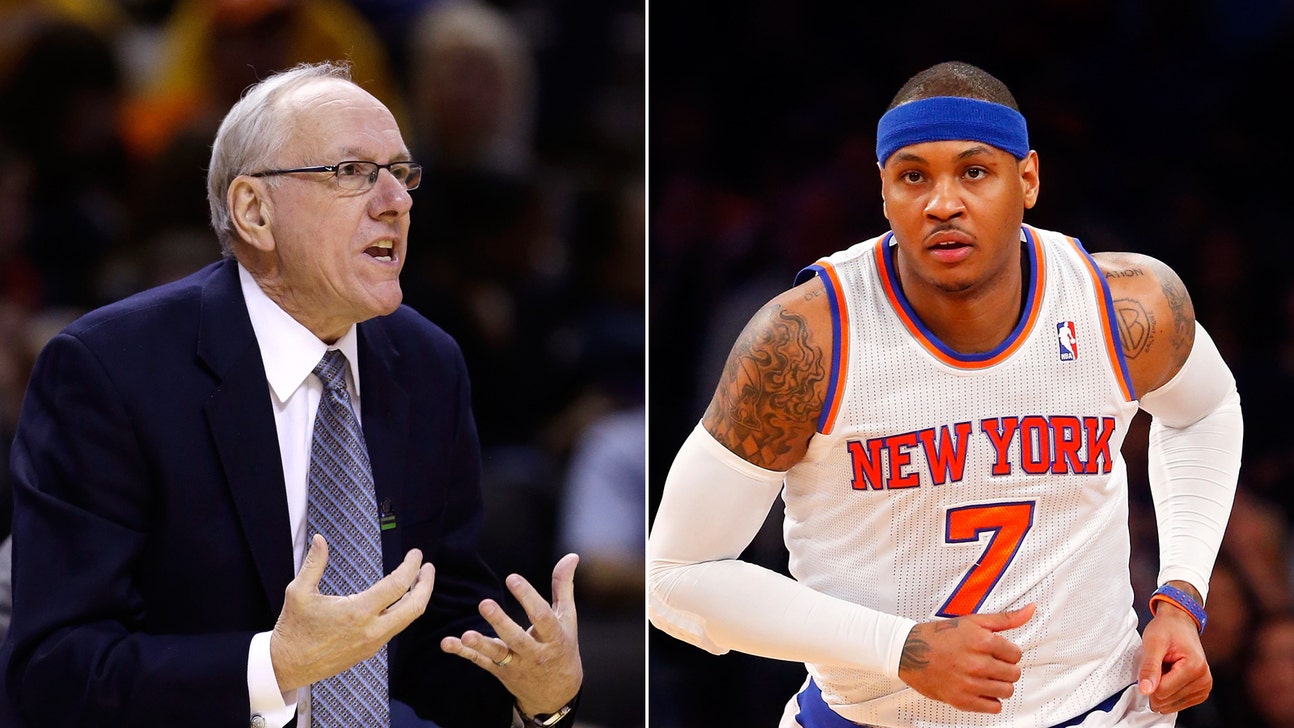 Chicago Bulls
Report: Boeheim thinks Carmelo should have picked Bulls over Knicks
Published
Aug. 13, 2015 1:08 p.m. ET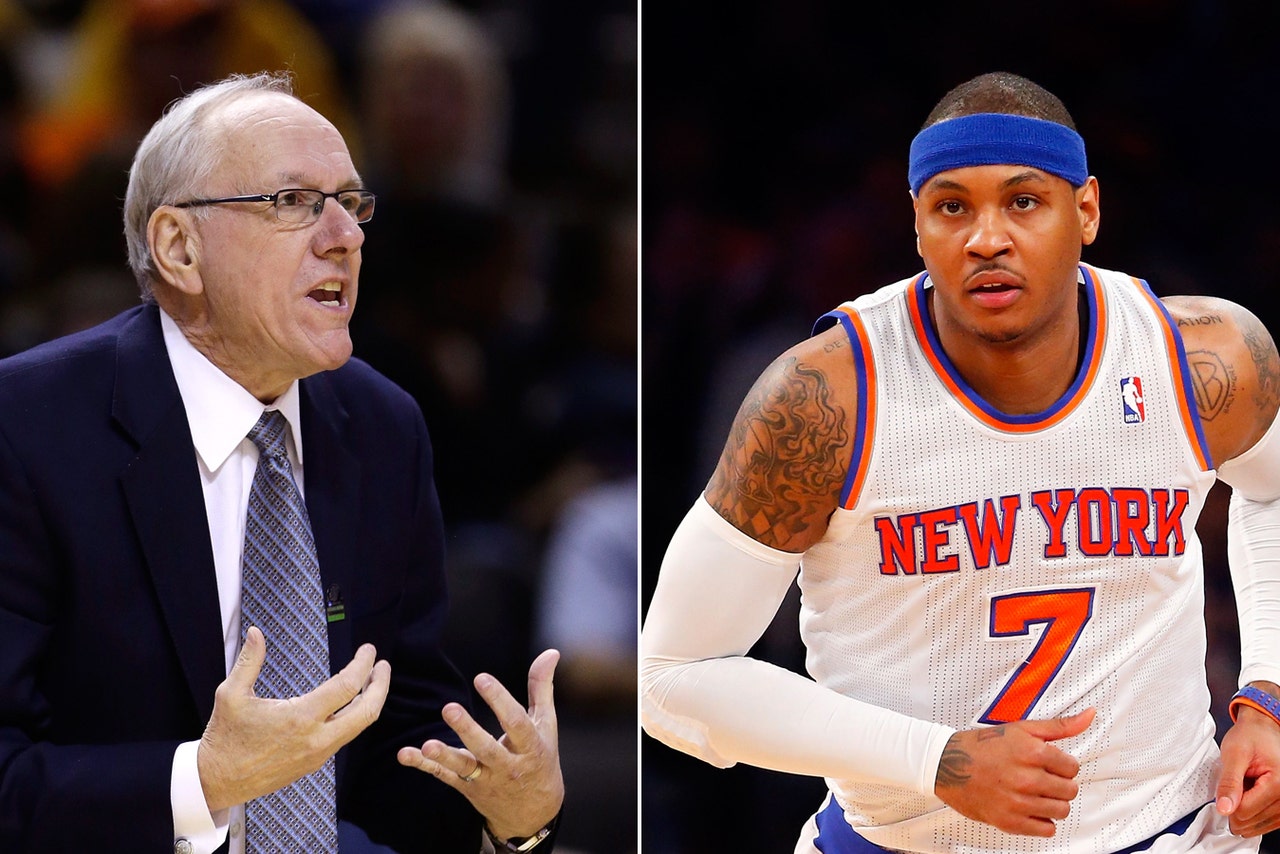 Long-time Syracuse coach Jim Boeheim has never been one to hold back an opinion, so why should he start now? 
The man who coached the collegiate version of Carmelo Anthony for one NCAA title season in 2002-03 and who is back to coaching the adult version now during Team USA minicamp had some comments about Melo's free agency. Not the upcoming one in four years, but the one that happened just last summer. 
From Marc Berman of the New York Post:
Boeheim and Anthony are back together in Las Vegas for the Olympic mini-camp. Anthony said Tuesday he had "no regrets'' choosing the Knicks over the Bulls 13 months ago.

"Anybody knew that,'' Boeheim said of Anthony being better off in Chicago. "Me saying that, everybody gets mad at me. But it's the truth.

"The New York Knicks owner should say that, if he was being truthful. That would be hard, but I think it was a better situation to win. But he loves New York. I see that. There's always hope they would turn it around. There's always hope.

"But I know some college teams that have been in last place for 30 years. Every year they set out with hope that they're not going to be in last place."

Boeheim told The Post before last summer he already had given his recommendation to then-Bulls coach Tom Thibodeau, also a Team USA assistant. Of course, Thibodeau only lasted one more season due to a feud with management. Still, the Bulls are in position to repeat as a top-4 team in the East while the Knicks aren't favored to make the playoffs coming off a franchise-worst 17-65 season.

Boeheim watches most games from his Syracuse home.

"It was tough [the last two years] because he has to work so hard, I worry about how hard he works just to get them a win,'' Boeheim said. "And when you get the ball with eight seconds left and you make a play and you shoot it, everybody criticizes you for not passing. Well, where you going to pass it to?

"I know in New York, they don't win, it's never going to be about anybody else,'' Boeheim said. "But he knows the deal in New York and he's a man and can handle it. I just hope they can get to where they can be better.''
Oh, Jimmy B., you just don't care about making friends, do you? 'Melo can't be particularly enthused about this considering it's only going to bring more questions his way. And I'm sure all the Knicks people just love how Boeheim is essentially condemning the organization (though, the Knicks don't deserve any different treatment after a 17-win season).
Boeheim isn't the master of controversial statements. He's the master of giving controversial statements and then not caring one lick about the resulting factors of them. 
Classic Boeheim.
(h/t New York Post)
---
---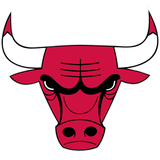 Get more from Chicago Bulls
Follow your favorites to get information about games, news and more
---