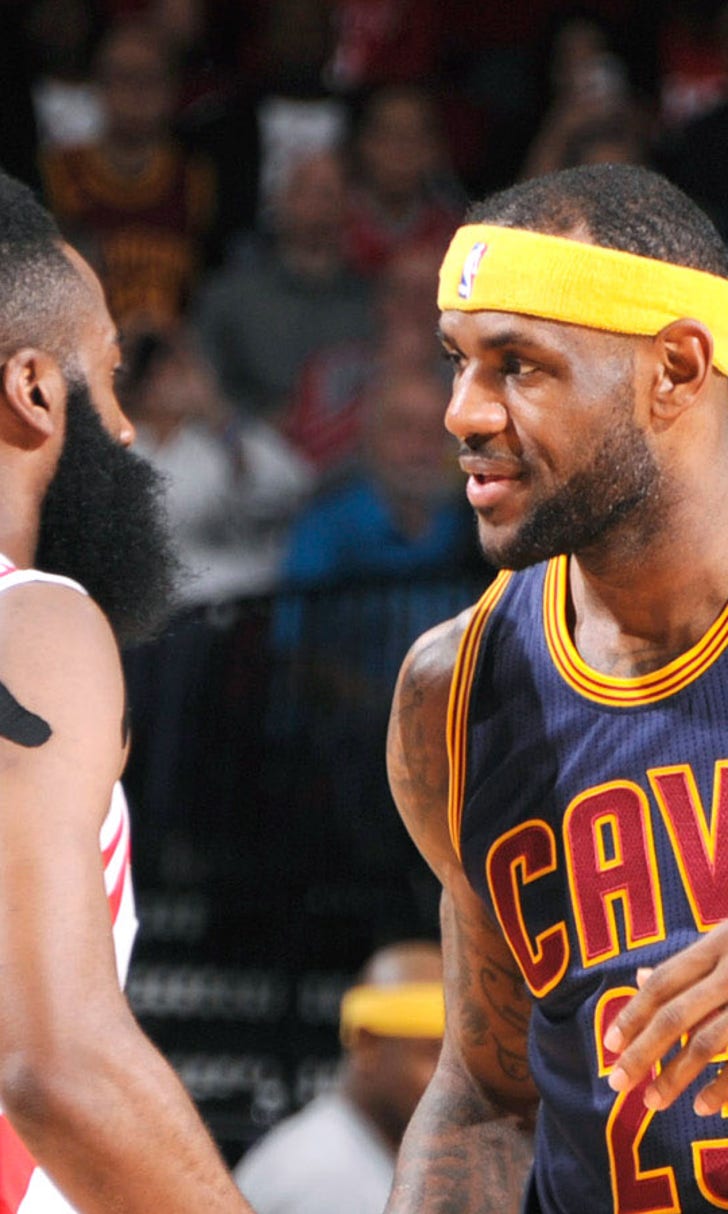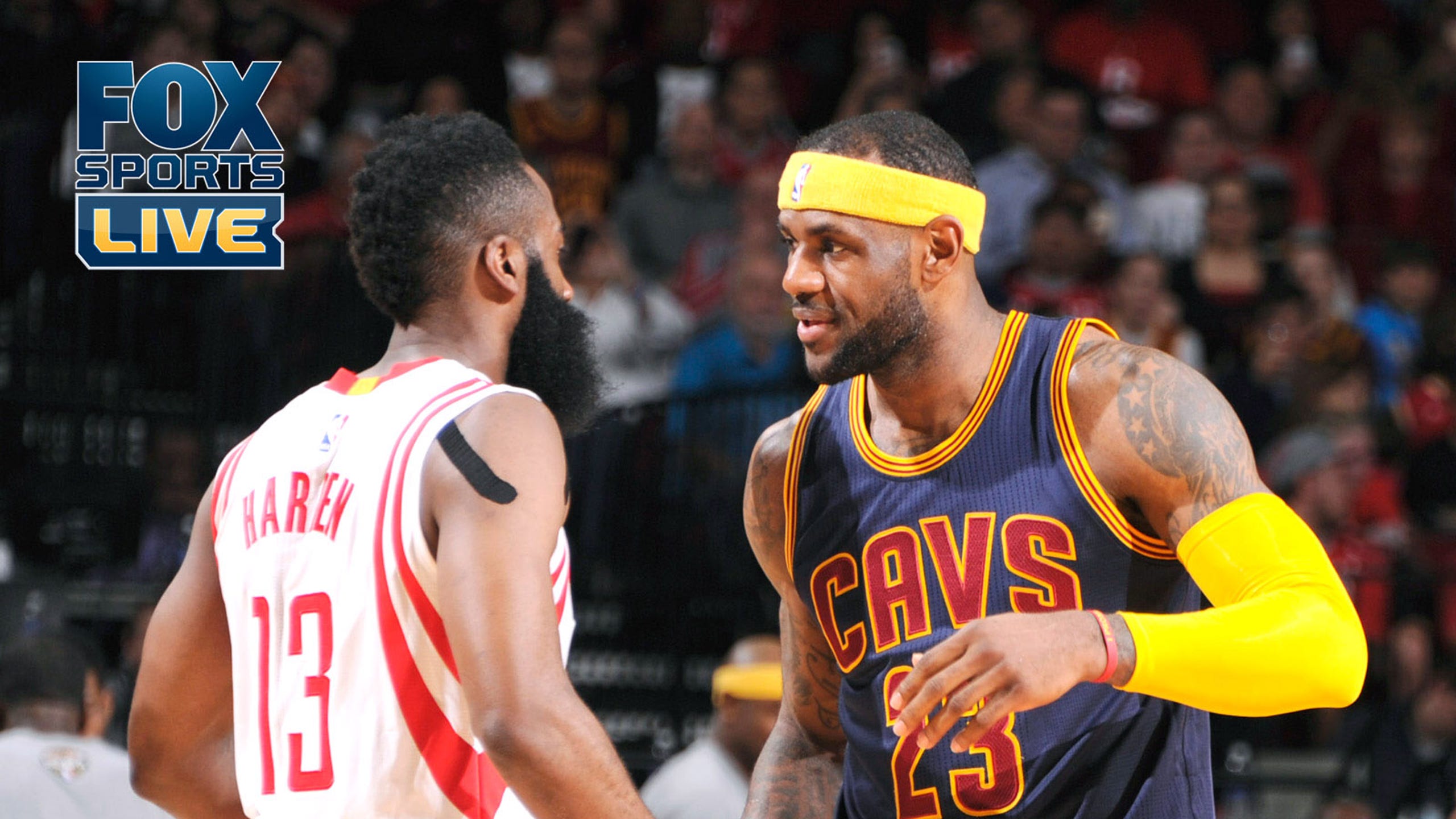 Remember the kick: LeBron's back in H-Town after Harden's jewel shot
BY Jeff Caplan • January 15, 2016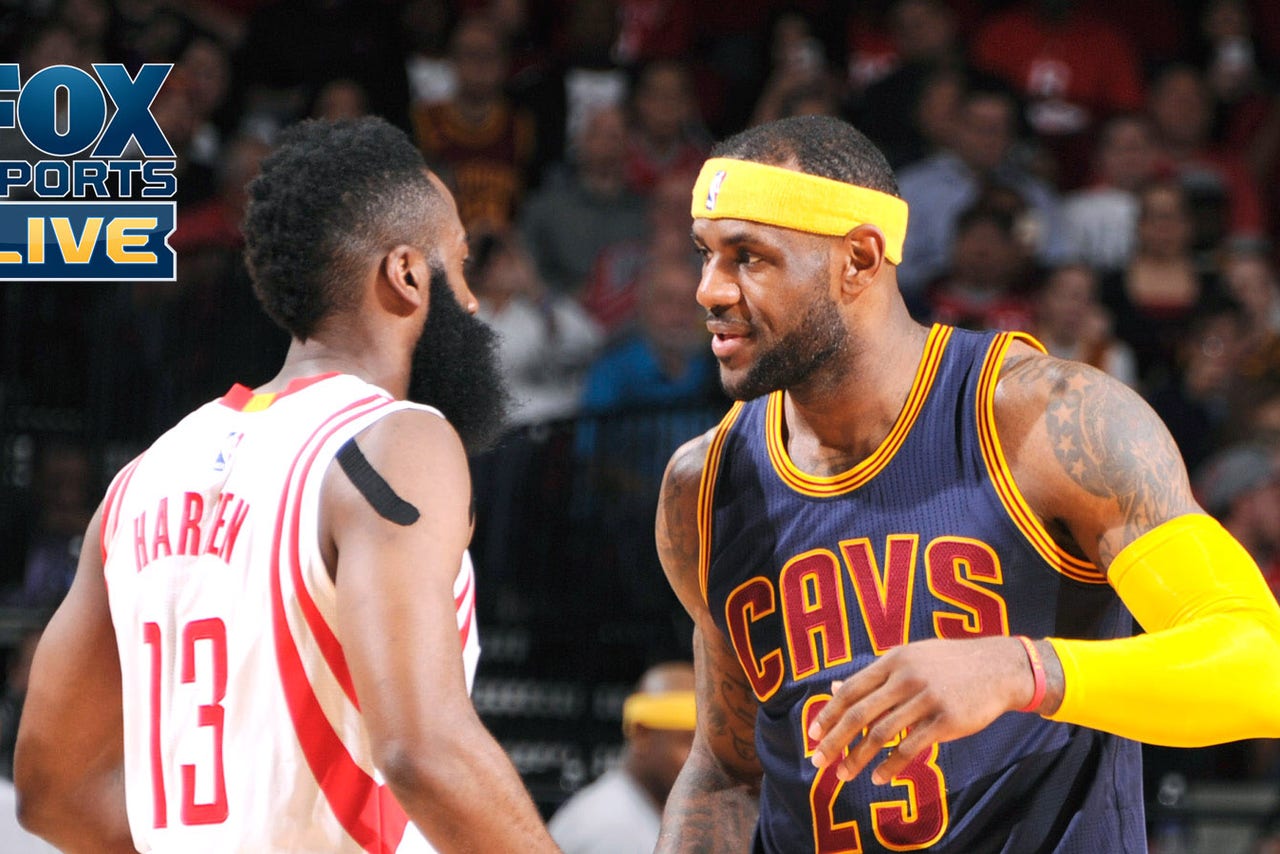 The Houston Rockets and Cleveland Cavaliers aren't natural rivals by any means, but there is plenty of underlying tension heading into Friday's first matchup of the season between the two teams at Toyota Center.
The last time the Cavaliers visited H-Town on March 1, 2015, James Harden introduced his size-15 Nikes to LeBron James' groin, sending James recoiling Fred Sanford-style. Harden had the ball up top late in the third quarter, James guarded him, wrapped him up and Harden fell to the floor. On his back, Harden aimed his foot at the King's jewels, and connected.
"Obviously that's not a basketball play," James told reporters afterward. "Obviously, the league will probably take a look at it. I have no idea why he would do that, but two competitors just trying to go at it, and he won this one."
Harden was hit with a flagrant 1 foul, allowing him to stay in the game as opposed to an automatic ejection if the referees had deemed the crime to be worthy of the more dastardly flagrant 2 foul. Harden finished off James and the Cavs with a sparkling 33-point performance that truly set off MVP-candidate fireworks. James, who missed a pair of free throws with under five seconds to play, earned a technical earlier in the third quarter following a scuffle with scrappy Rockets guard Patrick Beverley.
Once the game was over, the Rockets' social media team took one final jab at James.
So here comes James and the Eastern Conference-leading Cavs into Houston at a key time. Harden and the Rockets seem to have figured a few things out and are riding a five-game winning streak. Only two though came against teams with winning records, Indiana and Memphis, which are a combined eight games over .500. Cleveland is 27-10. Houston can move into a three-way tie for fifth in the West with a win and a Dallas loss at Chicago.
Cleveland is playing the second of back-to-back games, fresh off becoming the 23rd consecutive home victim of the San Antonio Spurs, while also seeing its eight-game win streak snapped.
It should be a raucous, playoff-like atmosphere for this one. Let's just keep everything above the belt this time.
---
---