Golden State Warriors
Golden State Warriors
Position-by-position matchups for the NBA Finals
Published
May. 30, 2018 1:47 p.m. ET
A position-by-position look at the matchups in the NBA Finals between the Golden State Warriors and Cleveland Cavaliers:
CENTER: Kevon Looney vs. Tristan Thompson. An afterthought much of the season, Thompson rejoined the Cleveland rotation in the playoffs and has provided the Cavaliers with 6.1 points and 6.1 rebounds per game. Warriors coach Steve Kerr went with Looney against Houston but could go a number of ways in this series, with JaVale McGee, Zaza Pachulia and Jordan Bell among his options. And of course, the Warriors are at their best when they go with none of the above, using Draymond Green as the center in a small-ball lineup. Edge: Warriors.
POWER FORWARD: Draymond Green vs. Kevin Love or Jeff Green. The Cavaliers are hoping Love can return after the All-Star missed Game 7 of the Eastern Conference finals because of a concussion. Jeff Green started in his place and scored 19 points in the victory in Boston. Neither player can match the all-around production the Warriors get from Draymond Green, with his defense, rebounding and passing. All he has to do is keep his emotions in check. Edge: Warriors.
SMALL FORWARD: Kevin Durant vs. LeBron James. Durant was last year's NBA Finals MVP, is the No. 3 scorer by average among players who have played at least 10 finals games (32.9 points), and still might be the second-best forward in this series. That's how good James remains at 33, as he proved while averaging 34 points, 9.2 rebounds and 8.8 assists in the Eastern Conference playoffs. In his eighth straight NBA Finals, he probably needs to produce numbers like that in every game to give the Cavaliers any chance. Edge: Cavaliers.
SHOOTING GUARD: Klay Thompson vs. J.R. Smith. The Warriors might not even be here without Thompson's clutch performance in Game 6 of the West finals against Houston. He can heat up in a hurry from the outside, and as an added benefit no longer has to spend so much energy defending Kyrie Irving as he did so often in the last two NBA Finals. Smith can also heat up, but can also be prone to prolonged bad streaks and losses of concentration, and the Warriors feast on those. Edge: Warriors.
POINT GUARD: Stephen Curry vs. George Hill. Injured to start the postseason, Curry showed just how explosive he and the Warriors remain with some big third quarters in the West finals. There were questions as he struggled earlier in that series if he still wasn't fully healthy, but he sure looked good enough at the end. Hill is a steady veteran and the most productive of the four players the Cavaliers acquired at the trade deadline, but like a lot of Cavaliers will be at a speed disadvantage in this series. Edge: Warriors.
RESERVES: Andre Iguodala, Shaun Livingston, Nick Young, McGee, Bell, David West, Pachulia, Quinn Cook and Patrick McCaw vs. Kyle Korver, Jeff Green, Jordan Clarkson, Larry Nance Jr., Rodney Hood, Jose Calderon and Cedi Osman. Iguodala's health looms as the biggest question entering the series after he was sidelined for much of the West finals with a bone bruise in his leg. The 2015 NBA Finals MVP leads the defensive effort against James and is part of the Warriors' best lineup. Korver's shooting is a key off the Cleveland bench, but Clarkson, Nance and Hood have never become regularly reliable after being acquired in February. Edge: Warriors.
COACHES: Steve Kerr vs. Tyronn Lue. This was a challenging season for both. Lue stepped away from his team for a while for health reasons, as Kerr had to do during the last two seasons. Kerr acknowledged the struggles of keeping his team motivated this season, even letting the players coach themselves in timeouts during one game. Both coaches pushed the right buttons when their teams were pushed to the brink in earlier rounds, but Kerr just has more of them at his disposal. Edge: Warriors.
---
Follow Brian Mahoney on Twitter: http://www.twitter.com/Briancmahoney
---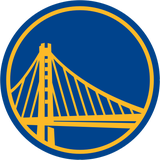 Get more from Golden State Warriors
Follow your favorites to get information about games, news and more
---