National Basketball Association
National Basketball Association
Pierce, Garnett lead Celts past Rockets
Published
Jan. 11, 2013 12:00 a.m. ET

Paul Pierce scored 16 of his 23 points in the second half and Kevin Garnett added 17 points and four blocks Friday night as the Boston Celtics nearly blew a 17-point lead before pulling away late in a 103-91 victory over the Houston Rockets.
The Celtics extended their season-high winning streak to five games, but only after surviving a 12-0 run that pulled the Rockets within two points midway through the fourth quarter.
Rajon Rondo finished with 12 points and eight assists for the Celtics. Courtney Lee and Jared Sullinger scored 14 apiece, and Sullinger also had 11 rebounds for his second straight double-double.
James Harden scored 24 and Chandler Parsons added 18 for Houston, which fell to 0-2 during a three-game road trip that concludes Saturday in Philadelphia.
The Rockets had won five straight and 10 of 12 before starting the trip with a loss at New Orleans on Wednesday. After struggling through the first three quarters, Houston put together one big surge in the fourth quarter that stunned the Celtics and their fans - but only for a little while.
Harden, Parsons and Jeremy Lin, who scored 12, were the only Houston players to finish in double figures.
The Rockets trailed by 17 in the third quarter and fell behind 80-66 when Garnett opened the final period with a turnaround jumper. He drew a foul on another turnaround with 10:44 remaining and converted the three-point play to put Boston ahead 83-69.
Houston then snapped out of its funk, scoring 12 straight over the next 3:42 and pulling to 83-81 when Parsons leaped for an unlikely dunk that barely cleared the rim.
Carlos Delfino started the run with a 3-pointer and Parsons caught Boston off-guard during a series of fast breaks, pulling up from beyond the arc and getting the Rockets to 83-77. Harden followed that with a steal and took it in for a dunk as the Rockets continued chipping away at Boston's formerly large lead.
Houston could not keep up the frenzied pace and the Celtics regained control with a 9-2 run following Parsons' dunk.
Pierce scored the first eight points of the third quarter, starting with back-to-back 3-pointers and adding two free throws 1:44 into the period to put the Celtics up 61-45. Pierce added two more points on a field goal with 9:20 left as Boston stretched its opening run to 11-2 and led 64-47.
The Rockets scored seven straight to pull within 10, but Boston was off and running again on a 10-2 run. Rondo started it with an offensive rebound and putback, then Avery Bradley hit a 3-pointer for his first bucket of the night after missing his first five shots.
Notes: Boston didn't get to the foul line in the first half, but managed just fine offensively by making 24 of 44 from the field and led 53-45 at the break. ... Sullinger had 14 points and eight rebounds at halftime. He was coming off a career-best performance Wednesday when he had 16 rebounds in a win over Phoenix, but had to sit when he drew his fifth foul early in the fourth. ... Former Celtics great Kevin McHale, whose No. 32 is retired and hangs above the parquet floor, was making his first appearance back in Boston as the Rockets' coach. ... Omer Asik had 11 rebounds for the Rockets.
---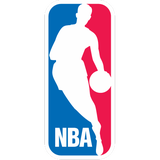 Get more from National Basketball Association
Follow your favorites to get information about games, news and more
---