Chicago Bulls
Chicago Bulls
Pacers hope to grind out win vs. Bulls
Published
Nov. 2, 2018 12:02 a.m. ET
CHICAGO -- The Indiana Pacers haven't shot the ball as well as they would have liked to start the season, but that hasn't kept them from finding ways to win.
That will be a lesson the Pacers carry into their game against the Chicago Bulls on Friday, two days after Indiana found late success from the floor to head into Friday's game with a victory.
The Pacers (5-3) are coming off a victory over the New York Knicks in which backup center Domantas Sabonis was perfect from the floor (12-for-12) to produce a career-high 30 points and 10 rebounds. But after struggling to connect from 3-point range for much of their 107-101 victory over the Knicks on Wednesday, Victor Oladipo connected on a late fourth-quarter 3-pointer to preserve the victory.
Indiana hopes that kind of perseverance can carry over into Friday's game against the Bulls at the United Center.
"(Oladipo) was shaking his head, getting down on himself," Indiana's Thaddeus Young said of his teammate after Wednesday's game, according to the Indianapolis Star. "I just told him, 'It's going to go down. There's going to come a point when we're going to need you to make a shot and you're going to make it.'"
Oladipo shot 4-of-7 from the field in the fourth quarter as the Pacers were able to erase a fourth-quarter deficit to win their fourth game in their past six outings. The Pacers hit three 3-point field goals in the fourth quarter to earn the win in which Sabonis was able to do enough offensively to allow the Pacers to stick around long enough before Oladipo could help ice the game from beyond the 3-point arc.
Oladipo's decision to keep shooting despite his earlier struggles was a reason why.
"Some of the shots I feel like I normally make, I wasn't making tonight," Oladipo said, according to the team's official website. "I had to find other ways to win. Other ways to impact the game."
While the Pacers have won while playing through some of their struggles, the Bulls (2-6) continue to find ways to fall short.
Chicago has lost two straight games entering Friday's home date with Indiana. After getting blown out on Monday by the Golden State Warriors, the Bulls showed much better effort on Wednesday against the Denver Nuggets -- only to lose in overtime.
As improved as the Bulls may have been in their latest game, allowing too many little things -- in this case, a late offensive rebound for a game-winning put-back -- cost Chicago. The Bulls, already playing short-handed while being decimated by injuries, allowed the Nuggets to grab 17 offensive rebounds and were outscored 23-8 on second-chance points.
"We have to learn how to win," Bulls guard Zach LaVine told reporters after the loss, according to the Chicago Tribune. "It was a bounce-back (game) in terms of our fight. It still sucks. You play such a good game. You want that result."
The Bulls are in the midst of a stretch in which they will play four games in six games -- all at home- and that will finish with back-to-back games. Chicago hosts Houston on Saturday. Despite another disappointing loss, Bulls coach Fred Hoiberg believes if his team continues to play with right kind of effort, the results will come eventually.
"I said we were going to learn a lot about ourselves with how we came out of the locker room," Hoiberg said. "The guys were focused and responded and the effort, if we play like that, we will be fine."
---
---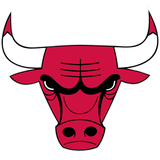 Get more from Chicago Bulls
Follow your favorites to get information about games, news and more
---