National Basketball Association
National Basketball Association
Nuggets turn to size this season with their Balkan big men
Updated
Mar. 4, 2020 11:03 a.m. ET

DENVER (AP) The thinking is big around the Denver Nuggets this season. As in, pairing towers Jusuf Nurkic and Nikola Jokic on the court more often.
That's a counter move in a copycat league where teams are trying to be fast and free-shooting like the Golden State Warriors. The way Nuggets coach Michael Malone sees things, the Nuggets have two talented big men - dubbed the Balkan Bigs - so why not utilize their particular niche.
Anything to get back to the postseason for the first time since 2012-13. By Malone's estimation, the Nuggets (33-49) need to find a way to capture 12 more games in order to end their playoff drought and woo back disenchanted fans.
''That's what I love about our roster - we have versatility,'' Malone said. ''We can play a lot of different ways.''
It will help to have a healthy Wilson Chandler (hip surgery) on the floor. Same with Danilo Gallinari (ankle). Point guard Emmanuel Mudiay has an improved jumper and a year of experience under his belt, along with another offensive weapon in Jamal Murray, the seventh overall pick in the June draft.
''The talent is different, but the talent is there,'' Golden State coach Steve Kerr said. ''This is a good young team and they're going to cause problems for people.''
Especially up front with the 7-foot Nurkic of Bosnia and the 6-10 Jokic of Serbia. Nurkic's a bruiser inside and capable of putting up some big numbers, as he demonstrated down the stretch a year ago. Jokic is riding a wave of confidence after helping Serbia to a silver medal at the Rio de Janeiro Olympics over the summer.
The real dilemma for Malone will be finding minutes for everyone. He can easily go 10 deep, including a smaller lineup that features Will Barton, Gary Harris (once he recovers from a right groin strain) and Murray.
''We're not here to finish six-to-eight (in the Western Conference),'' general manager Tim Connelly said. ''That's not the goal. We know it won't be easy sledding. The wins and losses will take care of themselves if we keep doing the right things every day.''
Things to know about the Nuggets as they prepare to honor Dikembe Mutombo during the home opener by retiring his No. 55 jersey:
MANIMAL'S ROLE: There are rumors flying around that Kenneth Faried is on the trading block after a season in which he averaged 12.5.points and 8.7 rebounds. For now, he may come off the bench with Nurkic and Jokic getting more playing time.
''He hasn't gotten caught up in, `Who's starting? Am I not starting? Why am I not starting?''' Malone said. ''He's, `Let me go out there and do the best job I can do to help this team win games.'''
HIP CHECK: The pain from Chandler's surgically repaired hip was nothing compared to watching night in and out from the sideline. Chandler thinks it made him a better basketball player because, ''I got to see the game from the coach's perspective. It made me a stronger person.''
MIKE AND HIS MECHANICS: For veteran leadership, the team brought back Mike Miller. The 36-year-old guard/forward knows that playing time will be sparse for him. His true role will be as a leader at practice and on the bench.
''Listen, there's no beating around the bush - I'm old,'' Miller cracked. ''You can say it. ... The guys in the locker room, the best way you can lead and be a part of it is by doing it with action, by not missing practice and getting through it when it's tough. I can definitely help.''
SILVER LINING: Jokic has been teased about his Olympic silver medal. He played well before his squad lost to the Americans in the final. He averaged 9.1 points and six rebounds for the Serbians.
''They're saying I'm changed now - I need a red carpet,'' Jokic joked. ''Crazy.''
NO ALPHAS NEEDED: Darrell Arthur doesn't believe a team needs an Alpha leader to make a run at a title. He cites the Boston Celtics as a perfect illustration.
''They really don't have that Alpha player,'' said Arthur, who's working his way back from left knee surgery. ''As far as their team, they all play for each other. It doesn't matter who is scoring. It's going out there and competing and playing hard. If we come out with that mindset, we can do the same thing.''
---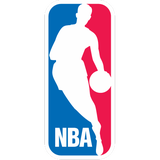 Get more from National Basketball Association
Follow your favorites to get information about games, news and more
---