National Basketball Association
National Basketball Association
Nuggets-Mavericks Preview
Updated
Mar. 4, 2020 12:11 p.m. ET

Dallas is entering the third of a six-game homestand on which the schedule lines up for it to regain some of the ground it's dropped this month, but wasting the opportune stretch is beginning to seem just as likely given the team's recent play.
Denver is next up Friday night in the span of five of six under-.500 teams visiting with the Mavericks seeking a fourth straight win in the series.
Dallas (30-28) has lost six of eight in February to fall into a group along with Portland, Utah and Houston battling for the Western Conference's last three postseason berths. The homestand started with Sunday's 129-103 win over Philadelphia, then regressed with Wednesday's 116-103 loss to Oklahoma City.
The good news for Dallas is the Nuggets (23-35) are followed to town by Minnesota, Orlando and Sacramento. The bad is the Mavericks' 2-6 span has teams averaging 110.1 points and shooting 47.8 percent. Factor in a minus-7.4 rebounding differential and their own 42.7 percent shooting mark, and their coach is understandably more concerned with game-to-game issues than their place in the West.
"I don't look at the standings that much. I'm looking at how we're playing," coach Rick Carlisle told the team's official website. "I didn't like the way we played in the first and fourth quarters tonight. And those are pretty important quarters, so we've got to pick it up. And these games at home are a precious commodity. Oklahoma City is a terrific team, but we can do better than what we did tonight."
Dirk Nowitzki scored 33 points on 10-of-16 shooting, but the rest of the starting five was 16 of 44. Wesley Matthews had 15 points but was 5 of 16 from the field, and the guard has been limited to 9.7 points on 35.9 percent in his last 12 games.
In three of the last four contests, the Mavericks have been outscored in the fourth quarter by at least seven points. The two before Wednesday were overtime losses after entering the fourth with nine-point leads.
"We've got to finish games," Matthews said. "... We had a little slippage, and that seems to be the trend for us this season. We're too good of a team to be doing that, and this loss hurts. But we've got to get back and get one Friday."
There's been no such trend against the Nuggets while winning four of five, including three straight overall and in Dallas after a 92-81 home win on Nov. 28.
Denver is seeking consecutive victories after Wednesday's 87-81 win at the Los Angeles Clippers - an unlikely winning scoreline for the Nuggets after giving up an average of 117.0 points on 49.8 percent on a preceding three-game losing streak. The Clippers put up 46 3-point attempts - more than they'd ever attempted and more than the Nuggets had ever faced - but only 13 fell as Denver had one of its best defensive efforts of the season by limiting Los Angeles to 35.3 percent overall.
"We have beaten some of the best teams in the NBA when we defend, and this is the first game, post All-Star break, where we defended for four quarters," coach Michael Malone said. "Hopefully we can get back to defending at a high level like we were before the break."
Their 37.8 percent mark at the other end was their second lowest winning shooting effort of the season, and a 6-of-24 effort from 3-point range has them at 30.5 percent from deep over a 4-5 span.
Kenneth Faried, however, had 21 points on 10 of 15 and is shooting 65.1 percent in 10 games this month.
---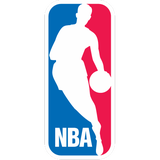 Get more from National Basketball Association
Follow your favorites to get information about games, news and more
---