National Basketball Association
National Basketball Association
Nuggets 93, 76ers 83
Published
Dec. 13, 2009 1:23 a.m. ET

Allen Iverson and the 76ers' reunion tour kicked off with a fantastic opening act.
A full house, video tribute and enough No. 3 jerseys in the crowd to fill two or three merchandise stands. Iverson kissed the 76ers logo, danced with his teammates and bowed to his adoring fans.
All they need to do now is work on the finish. Fans came for No. 3 and stayed for No. 10 - Philadelphia's 10th straight loss.
Chauncey Billups scored 31 points and Carmelo Anthony had 14 to help the Denver Nuggets spoil Iverson's return to Philadelphia with a 93-83 win over the 76ers on Monday night.
``I just felt like I was back home,'' Iverson said. ``It was deja vu. Just a real good feeling. The fans made it hard on me because they made me more nervous than I already was.''
The Nuggets did their share to ruin Iverson's homecoming. Denver scored the first 14 points of the fourth quarter to rally for its fourth straight win.
Iverson's old team improved to 16-5; his new-again team fell to 5-16.
``It was a positive experience to be part of A.I. returning,'' Nuggets coach George Karl said. ``I thought he fatigued as the game went on and we got the benefit of it. He's not in the best of shape yet.''
Iverson received a standing ovation when he left in the fourth quarter. He scored 11 points on 4-for-11 shooting and had six assists in 37 minutes.
Iverson's rousing return did little to mask the fact that the Sixers are a lousy team. Only one-win New Jersey has a worse record in the Eastern Conference.
``I haven't been here long enough to put a finger on one or two things (wrong),'' Iverson said. ``Tonight, with the way the guys competed, I don't know how they lost nine games in a row. I couldn't see it, not from the team I was playing with tonight. We'll get it together, believe me.''
Andre Iguodala led the Sixers with 31 points, Thaddeus Young had 21 and Samuel Dalembert grabbed 15 rebounds.
But this night for the Sixers was all about Iverson in his first game with the team since he was traded in 2006. A sellout crowd of 20,664 stood and roared in approval when Iverson was introduced and planted the kiss on the centercourt logo.
Iverson missed his first shot, a makable layup early in the first quarter. His first points came off a 4-footer he tossed up off a Dalembert miss.
Energized by the emotional pregame show, the 76ers played one of their strongest quarters of the season. Iguodala, who bristled at the end of Iverson's first tenure at being labeled ``AI2,'' scored 14 points to show this was still his team.
It's still Iverson's crowd.
The building hummed every time he touched the ball, and each basket was cheered as if it were a playoff winner.
Iverson played sparingly in his three-game stint with Memphis and feared he'd be out of game shape for his debut. He played all but 1 second of the first quarter and sat out in the second half mostly because of three fouls by the middle of the third quarter.
Backed by 18 points from Iguodala and 10 from Thaddeus Young, the Sixers led 44-41 at the break.
They stretched that lead to nine when Iverson tossed a floater toward the basket that Dalembert slammed in for the alley-oop and had the Sixers feeling like their losing streak would be history.
Instead, only their lead evaporated.
Billups, traded from Detroit in last year's Iverson deal, showed why Denver was so eager to make the move. He sank a pair of 3s and worked his way to the free-throw line to score 13 points in the quarter and whittle the deficit to three.
Iverson was helpless in the fourth. Smith sank a pair of free throws to give Denver its first lead of the game, 67-65.
Billups and Smith each hit a 3 during a staggering 22-3 run that let the Nuggets take control of the game.
Billups nailed a late 3 for an 89-77 lead that sent the fans heading toward the exits.
``I was just being aggressive,'' Billups said. ``I knew Melo wasn't having a big night.''
The pregame show was worth the price of admission.
Iverson pulled in to the player's parking lot at 5:55 p.m., waving to fans who waited in the cold for a glimpse of one of the most polarizing athletes in Philadelphia's deep sports history.
He hit the court for warmups to the sound of fans screaming his name and holding ``Welcome Home'' signs. He hit shot after shot to the delight of the crowd and broke out in a wide smile as they erupted in cheers.
Iverson always considered Philly home and dreamed of a return to the team he led to the 2001 NBA finals.
He just pictured a different outcome.
NOTES: Iguodala buried a 90-footer just after the buzzer to end the first half. It didn't count. ... The Sixers have lost 14 of 16. ... The Sixers had not sold out a game this season. ... Anthony was whistled for a technical in the third.
---
---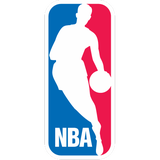 Get more from National Basketball Association
Follow your favorites to get information about games, news and more
---