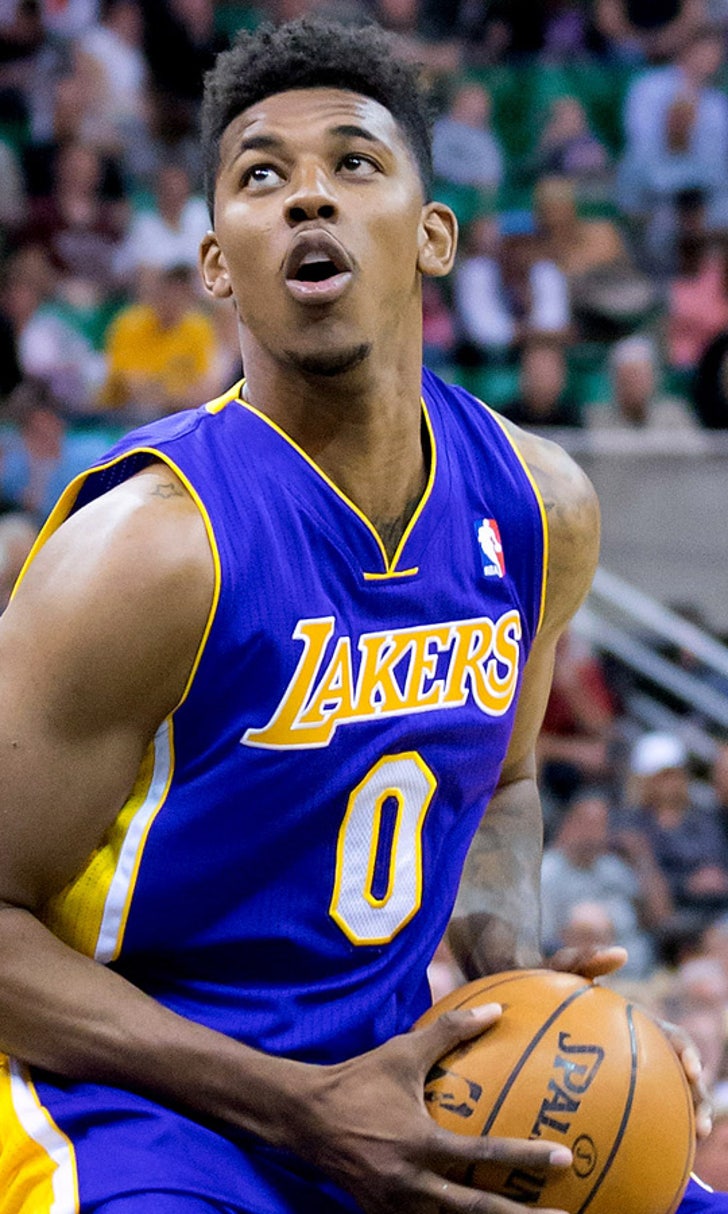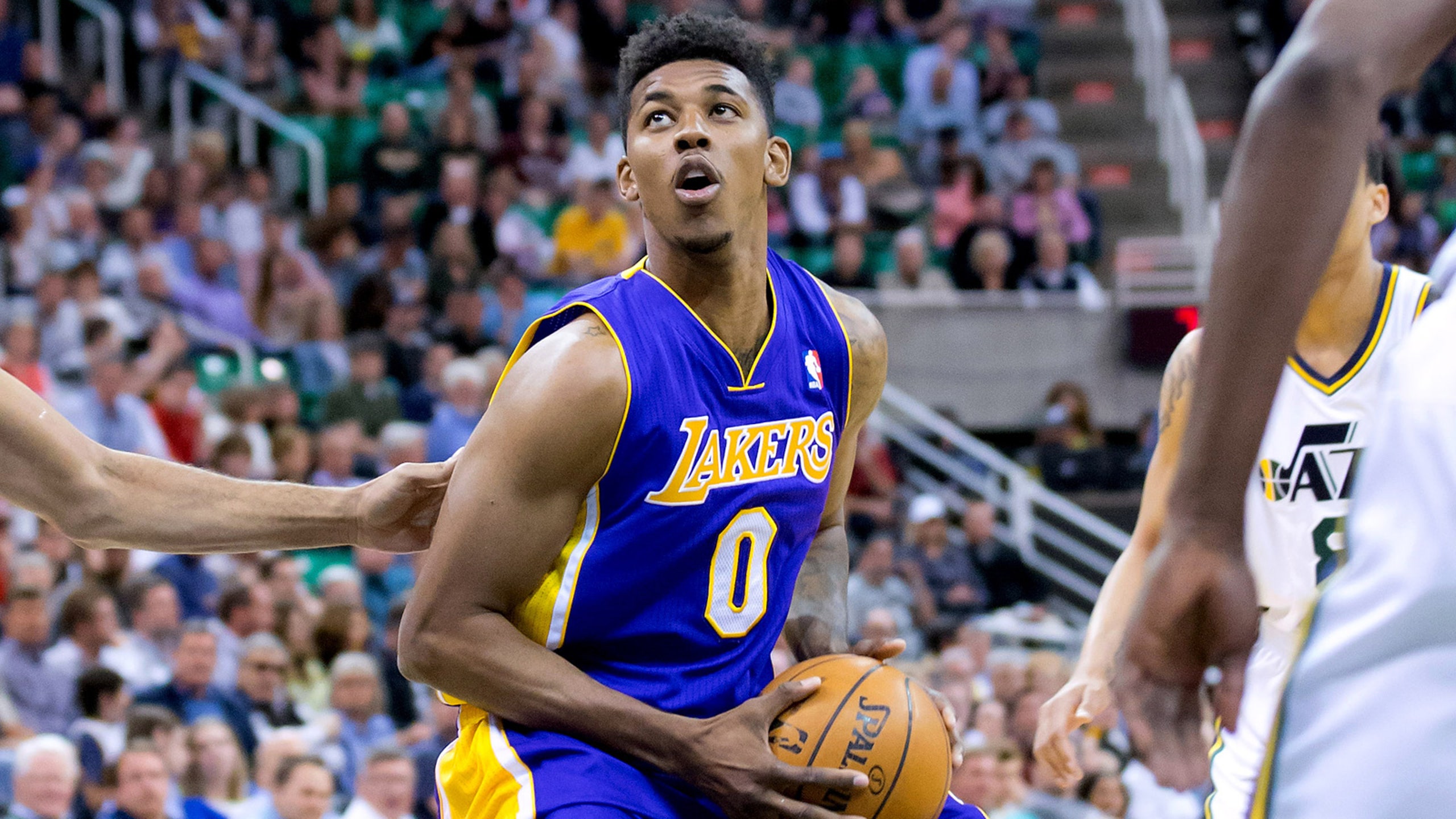 Nick Young's favorite defender to score on? 'Kobe Bryant'
BY foxsports • June 15, 2015
There was so much going on when Nick Young visited the set of ESPN's SportsNation, it might take you a little while to process all of it. But beyond not knowing the difference between Kobe Bryant and Iggy Azalea lyrics, Swaggy P was put in the pressure chamber to answer the hard questions from Max Kellerman. And the segment did not disappoint.
First, the inevitable question: Where did the nickname "Swaggy P" come from? "A dream. You know, like me and God had a talk. It was kinda like that," Young said, laughing. (He would laugh a lot during the interview, naturally).
Who has the second-most swag in the NBA? "Tim Duncan." Sure; it takes a lot of swag to rock some of Duncan's past dad-chic outfits, although he's flashed a bit of fashion flair lately.
Who plays Young in the Swaggy P biopic? "Probably David Beckham, or something like that." Best trash-talker in the NBA? "KG."
And then, the crescendo: Which defender in the league does Young personally enjoy scoring on the most?
"Kobe Bryant." Well, that's going to be awkward next season if Young isn't on the Lakers. Or, to be fair, if he is; either way. And Young did later pick Bryant over LeBron James as the better all-time player.
Young also revealed that he's spent four or five thousand dollars on a pair of shoes. And on the subject of dolphins, which he purportedly fear, Young was succinct: "Dolphins be trippin' a lot, man. They be trippin'. You don't know what you're going to get."
The Tao of Young: Dolphins be trippin' a lot. Call it a mantra.
(h/t Lakers Nation)
Photo Credit: Russ Isabella/USA Today Sports
---
---