National Basketball Association
National Basketball Association
Nets 107, Warriors 100
Published
Jan. 19, 2012 4:18 a.m. ET

New Jersey Nets coach Avery Johnson had a sense that his team's home woes would come to an end against the Golden State Warriors.
''We had good energy from the start and looked like a rested team,'' Johnson said after New Jersey for the first time at home after four losses, taking a 107-100 decision over the Golden State Warriors on Wednesday night.
''We had to break the losing streak at home and I had a feeling it would end tonight. We needed to get a win at home. Our guys will sleep a little better tonight.''
The Nets traveled back from Los Angeles after a Monday afternoon loss to the Clippers and had Tuesday off. The day off seemed to invigorate the Nets, who didn't fall behind in the first quarter for the first time in a long time, actually held a seven-point first quarter lead for the first time all season and carried that energy throughout.
''We didn't have to expend as much energy trying to get back into the game and even when they made a little run, we had the composure to stay together,'' Johnson said. ''We really put our emphasis on getting off to a good start and had good, positive energy.''
The Nets also had solid play from their starting backcourt. Deron Williams scored 24 points, 11 coming in crucial stretch of the fourth quarter, while adding 10 assists and eight rebounds. Rookie MarShon Brooks added a career-high 22 points, eight rebounds and six assists. The Nets have all four of their wins when both players score 20 or more points.
''We played real well off each other,'' said Brooks, who continues to be a major bright spot in what has been a tough season thus far for New Jersey (4-11). ''Deron was finding me and I was looking for him. Deron was driving and kicking and I was getting it into the paint.''
''All I can say about them is, `Wow!''' Johnson said.
The Nets entered the fourth quarter trailing 83-80, but took control midway through the final period with a 12-4 run, keyed by Williams, who had five points in that stretch, including a 3-pointer that made it 105-96 with 3:26 remaining.
The Nets held on despite going scoreless for almost three full minutes, to snap their two-game overall losing streak and a four-game losing streak at home.
''Our fans deserve this,'' Brooks said. ''Hearing them cheer really meant a lot. Sure, we had a day off and slept in our own beds, but the fans helped us out with energy.''
Kris Humphries had 18 points and 15 rebounds for the Nets.
The Warriors (5-9), who had their two-game winning streak snapped, both on their current road trip, received 30 points from Monte Ellis and 17 from Dorell Wright.
''It's a disappointing loss,'' coach Mark Jackson said. ''We had the game won. Bottom line, if you don't close out quarters or possessions, it will come back to bite you. They outworked us, beat us on the boards (45-25) and have no excuses. This is a win that we fully expected coming in.''
The Nets shot 50 percent from the floor, 37 percent from 3-point range and a season-best 87 percent from the free throw line.
Morrow hit a long 3-pointer as the third quarter buzzer sounded, bringing the Nets to within 83-80.
The Warriors scored two straight baskets when Klay Thompson hit a corner jumper to push it to 90-87 with 8:46 left, then Ellis scored on an alley-oop from Thompson off a steal to take a 92-87 lead.
But Williams scored six straight points, on a long 3 and then three free throws after being fouled by Thompson, to give the Nets a 93-92 lead with 6:42 left.
''We gave them a dose of what we had been experiencing all season, the chance to finish the game,'' said Johnson, whose team has two days off before facing Oklahoma City and Charlotte at home on Saturday and Sunday.
NOTES: Before the game, the Nets made a series of transactions, waiving rookie free agent Dennis Horner, signing free agent forward Larry Owens and sending rookie forward Jordan Williams to Springfield of the NBDL. Horner, a New Jersey native, scored a total of four points in 16 minutes over five games. He may return to Springfield if he clears waivers. Owens, a 6-7 forward out of Oral Roberts, had been playing with Tulsa of the D-League, averaging 13.2 points and 5.2 rebounds there. He was dressed for Wednesday night's game. Williams, the team's second round pick out of Maryland, averaged 1.0 points and 1.5 rebounds in six games..Nets C Brook Lopez was in attendance after missing the season thus far with a broken right foot. Lopez said the boot protecting his surgically repaired foot has been removed and he will be cleared for light activity soon .. Golden State has the second youngest roster in the NBA, averaging 24 years, 349 days. Only Minnesota has a younger average and it's only by two days (24 years, 347 days).
---
---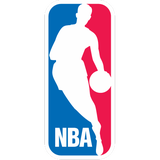 Get more from National Basketball Association
Follow your favorites to get information about games, news and more
---