National Basketball Association
National Basketball Association
NBADraft.net mock draft 2.0
Published
May. 31, 2011 1:00 a.m. ET

After last week's NBA draft combine and athleticism testing, Arizona forward Derrick Williams has moved into the top spot on NBADraft.net's mock draft. An updated look at the projected picks for the first round:
1. Cleveland Cavaliers — Derrick Williams, SF/PF, Arizona: The Cavs have yet to settle on either Williams or Kyrie Irving, but it's possible they can have both. Owner Dan Gilbert has said he would love to see them grab Williams. He has a big wingspan and plays with high energy. His toughness playing through a broken pinkie and showing no ill effects was impressive. At the combine, Williams showed he has plenty of size and strength to play in the post at the NBA level, and he retains the same great agility that made him the most unstoppable forward in college basketball this season. If Cleveland considers there to be four elite-level players available, taking Williams at No. 1 would leave their options open better than Irving.
2. Minnesota Timberwolves — Kyrie Irving, PG, Duke: The Cavs are looking to move up from 4 to 2 to nab what they consider the top two players in this year's draft. But Minnesota isn't likely to give up this pick cheaply. The Timberwolves will listen to all offers and take the best one, or keep the pick and take Williams or Enes Kanter. Irving didn't look the same coming back from a toe injury, but scouts expected that and he just needs time to round back into form physically. He's got some Chris Paul to his game and a chance to be special.
3. Utah Jazz — Enes Kanter, C/PF, Kentucky: The Jazz have said they will go for talent over need and a case could be made that they actually need a center more than a point guard. They added point guard Devin Harris in the February trade that sent Deron Williams to the Nets, and Mehmet Okur will be a free agent after next year. Kanter missed the entire season after being declared ineligible by the NCAA. He toyed with the USA squad at the Hoop Summit in April of 2010, putting up a record 34 points and 13 boards. He was one of the most dominant European players in the last 10-15 years on the junior levels.
4. Cleveland Cavaliers — Brandon Knight, PG, Kentucky: Knight is an absolute gym rat and a tremendous kid who will work hard on his game. It has become a point guard-dominated league and Knight has the size and speed to be a standout at the position. He may have some holes and take time to round into a complete point guard, but it's hard to argue with opting for such a strong competitor and character guy here. A clutch shooter, Knight has go to ability with his quick first step and ability to create shots. Long rated near or at the top of his class, Knight has elite-level speed and quickness for a player his size and is a prolific scorer with a killer instinct.
5. Toronto Raptors — Kawhi Leonard, F, San Diego State: Leonard has impressed scouts with his developing perimeter game and all-around athleticism. His jumpshot was considered a weakness during the season, but he's shown nice improvement in recent workouts. Toronto is certainly considering him with this pick. The Raptors would love to see Brandon Knight slip to them here, but that may be a pipe dream. Leonard is at his best slashing to the basket and crashing the boards. He's got enormous hands and long arms and plays the game with hunger.
6. Washington Wizards — Jan Vesely, SF/PF, Czech Republic: The Wizards are extremely high on Vesely. He is ultra-long and athletic and has the ability to play either forward position. He's a tweener but a good tweener in the sense he can create mismatches because of his size. He'll need to add strength and could struggle guarding on the perimeter because of a lack of foot speed, but his incredible length and improving skill set make him a projected high lottery pick.
7. Sacramento Kings — Kemba Walker, PG, UConn: Walker brings exactly the type of mental toughness and leadership the Kings need to complement their young talented players. Taking Walker in the mid-lotto and turning him into a starting PG could be overly optimistic, but there's no disputing the incredible impact he had on the college game this year. Walker is a fearless warrior who wants the ball in his hands and delivers in key situations. Skeptics wonder if he's too much of a combo guard or if he really has the ability to run a team and make those around him better at the next level.
8. Detroit Pistons — Jonas Valanciunas, C, Lithuania: Detroit could end up moving this pick to a team trading up to grab Valanciunas for his upside. The young Lithuanian is a long way from being NBA ready, so even taking him at No. 8 could be a slight reach. But he could also land as high as Toronto at No. 5. Valanciunas is a legit center prospect with a huge wingspan and a high motor. He still needs to add weight and could have some trouble retaining his athleticism, but it's hard to find many European scouts that are not enamored of his potential.
9. Charlotte Bobcats —  Marcus Morris, PF, Kansas: Morris is more of a power forward, but has the versatility to also play some small forward, which would be a welcomed addition for the Bobcats. One of the most polished, versatile and productive forwards in the country. Marcus has better range, touch and overall scoring ability than his larger brother Markieff. Morris is a solid athlete who can get by bigger, slower opponents off the dribble utilizing his versatility
10. Milwaukee Bucks — Alec Burks, PG/SG, Colorado: The Bucks are set at the PG position with Brandon Jennings. They could use a replacement for Michael Redd at the SG position, however. Burks was one of the top performers in college basketball all season and is our top-rated SG prospect. His versatility and ability to fill in at the point adds to his intrigue. He's tremendous in the open floor, but struggles to beat elite athletes and get to the rim in the half court. A consistent outside shot remains the missing piece to his game.
11. Golden State Warriors — Donatas Motiejunas, C, Lithuania: Warriors current GM Larry Riley isn't known for making risky picks so this could end up being more of a "safe" pick with less upside such as Markieff Morris. Motiejunas (who reminds some of Dirk Nowitzki) gives them offensive firepower and has come on late. He showed flashes and remains a special offensive talent with the ability to score both inside and out. Improving his strength and defense is key.
12. Utah Jazz — Jimmer Fredette, G, BYU: Fredette is a possibility to the Jazz at 12 and scoring as well as he did in the athleticism and agility testing has to put some of the defensive concerns to rest. If Utah opts for Knight at No. 3, it will most likely pass on Fredette. But taking Kanter at 3 and Fredette at 12 makes a lot of sense. Fredette would even give the box office a slight boost due to his great popularity in the Salt Lake area. Fredette's incredible outside shooting will make him a player who can't be left open at the NBA level.
13. Phoenix Suns — Tristan Thompson, PF, Texas: The Suns continue to look for a legitimate replacement for Amar'e Stoudemire and Thompson has a lot of juice as a power forward with upside. Thompson measured a little small at 6-foot-7.5 barefoot, but his huge 7-1 wingspan helps him play bigger. He's long and freakishly explosive with strong legs, making him an intimidating shot blocker. Thompson did a tremendous job shutting down Derrick Williams in their matchup in the second round of the NCAA tournament. He lacks much of an offensive game, getting most of his points on dunks, and may never be a huge scorer at the next level.
14. Houston Rockets — Bismack Biyombo, C, Congo: The Rockets may be parting ways with Yao Ming and could look in the direction of another international center on draft day. Biyombo began playing at the senior level in the Spanish ACB league on Jan. 9. Since then, he's created a huge buzz about his NBA potential with the first triple-double in Hoops Summit history, recording 12 points, 11 rebounds and 10 blocks. A tremendous shot blocker with quick reflexes, length (7-7 wingspan) and explosiveness to protect the rim. If Fredette slides to this far, he could be another option.
15. Indiana Pacers — Klay Thompson, SG, Washington State: No player in this draft resembles Reggie Miller more than Thompson. The long, lanky two-guard is an above-average shooter who measured very well. Unlike many players in this year's draft, Thompson instantly has an NBA skill with his ability to shoot the ball. Very adept at coming off screens for shots. Lacks elite-level athleticism but his length helps to make up for his lack of speed and leaping ability. Has a polished all around game. His marijuana charge at the end of the season isn't considered to be a huge detriment to his stock.
16. Philadelphia 76ers — Markieff Morris, PF, Kansas: The Sixers are looking to add a power forward in this draft and will hope that a player such as Morris falls to them. Morris would give them a Carl Landry-type PF to add depth. The Morris twins have built a reputation for bringing intensity and toughness every time out. As long as no concerns arise about character, look for both twins to end up in or just outside the lottery.
17. New York Knicks — Chris Singleton, SF/PF, Florida State: The Knicks would love to add an eventual PG replacement and "mentee" for Chauncey Billups, who really helped with Ty Lawson's development in Denver. But they'll likely take the best player available here. Singleton is a player the Knicks are looking at as a forward with versatility and defensive ability.
18. Washington Wizards — Tobias Harris, SF/PF, Tennessee: Harris is an upside pick who has been gaining steam lately as a top 15-20 pick. The Wizards are thinking long term with John Wall in the fold, and Harris is one of the youngest players in the entire draft. There aren't many freshmen, much less players in the nation, with the polish and feel for the game that Harris possesses.
19. Charlotte Bobcats — Marshon Brooks, SG, Providence: Brooks proved to be a deadly scorer this year at Providence and a handful to guard with the ball in his hands. He's being looked at by teams in the top 20 and would provide the Bobcats a nice wing prospect to groom for the future.
20. Minnesota Timberwolves — Jordan Hamilton, SG/SF, Texas: The Timberwolves are looking for immediate help and Hamilton should be able to offer that with his scoring ability. He stepped up his level of play considerably as a sophomore; he made a wise decision returning for a second year. He displayed excellent shooting ability, but his lack of quickness defensively is a concern and puts his ability to play the SG position in question.
21. Portland Trail Blazers — Davis Bertans, SF, Latvia: Portland has had excellent luck drafting European "project" types. They could use a point guard, so Darius Morris and Josh Selby are options here. Bertans is the draft's deadliest European shooter. Although he's a few years away, he could be a very intriguing option to stash overseas with the uncertainty regarding next season.
22. Denver Nuggets — Kenneth Faried, PF, Morehead State: Faried is easily the best rebounder in the draft and would give Denver's frontcourt a nice boost. Despite lacking much in the way of offensive skills, Faried's freakish athleticism and relentless approach to rebounding is intriguing. He's undersized at 6-8 but his wingspan and explosiveness allow him to play bigger. Scouts love his demeanor and passion for the game.
23. Houston Rockets — Darius Morris, PG, Michigan: After moving Aaron Brooks during the season, the Rockets find themselves weak at the PG position. Morris could be the only "pure" PG in the entire draft. A big point with excellent floor general abilities. He lacks great quickness but shows the ability to run a team and make those around him better. Morris is probably a little bit of a reach here, but teams really like his ability to pass and run a team.
24. Oklahoma City Thunder — Tyler Honeycutt, SF, UCLA: The Thunder had great fortune with their last UCLA pick and it's possible Honeycutt is being undervalued by teams due to his lack of standout numbers this year. Tyler's 33-point breakout performance opened some eyes as scoring 20-plus is never easy in Ben Howland's methodical offense. He cooled off the second half of the year, but showed enough potential to likely find a spot in the first round.
25. Boston Celtics — Trey Thompkins, PF, Georgia: A player who entered the season as a projected lottery pick has not gotten great reviews and finds himself fighting to stay in the first round. Thompkins is a highly skilled offensive player with a pretty jump shot and range out to the college three. He doesn't wow you with athleticism, but his skill level is that of an NBA vet. He has struggled some this year without a playmaker setting him up, but remains a refined bigman with solid potential. Questionable motor, toughness and work ethic (15 percent body fat) have him sliding.
26. Dallas Mavericks — Justin Harper, SF/PF, Richmond: The Mavericks have a team that should be in contention for another couple years, so adding a senior who can contribute right away makes sense for them. Another quality shooter to help spread the floor for Dirk would only help. A late bloomer, Harper has solid athleticism and really thrives at facing the basket and knocking down shots.
27. New Jersey Nets — Josh Selby, PG, Kansas: Selby could come off the bench and play off the ball alongside Deron Williams. He's a combo rather than a true point. Selby struggled to live up to his hype, but got caught in a situation where older players received playing time over him and he could never get into the rotation. Similar to Jerryd Bayless, he's an ultra-competitive kid who just needs to mature.
28. Chicago Bulls — Jeremy Tyler, PF/C, Purdue: This is a draft filled with mystery guys (Kanter, Biyombo, Valanciunas) but none is more enigmatic than Tyler. From age 14, this was a guy who was expected to be a future top-five pick. His path of most resistance has been well documented, leaving for Israel after his junior year in high school and playing half of this season in Japan. He blew away the Combine with incredible numbers, including a 7-5 wingspan and a solid 33.5 inch vertical leap. His 13.4 percent body fat is high, but considering he hasn't played in games for a number of months and that he's a big man, he gets a little bit of a pass for that.
29. San Antonio Spurs — Kyle Singler, SF, Duke: While Singler's Combine athleticism numbers (30-inch vertical) didn't help his cause, his feel for the game, skill level and toughness should make him a mainstay in the NBA for years to come. Playing small forward, his lack of athleticism won't be as big a factor as it might at other positions, and look for his shooting numbers to end up being better than what he showed this past season. San Antonio has long been a place where lesser athletes can thrive playing alongside Tim Duncan in their system.
30. Chicago Bulls — Shelvin Mack, PG/SG, Butler: Mack could add the type of scoring punch off the bench that Chicago needs. He scored extremely well in the athleticism tests with an eye-popping 39-inch vertical. Mack led Butler to back-to-back national title games, putting up numerous clutch performances along the way. Is he a true point guard? No. Is he a clutch basketball player? One of the best in the country. He's not a lock for the first round, but his stock wasn't going to get any higher.
---
---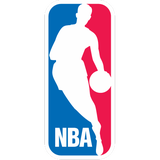 Get more from National Basketball Association
Follow your favorites to get information about games, news and more
---