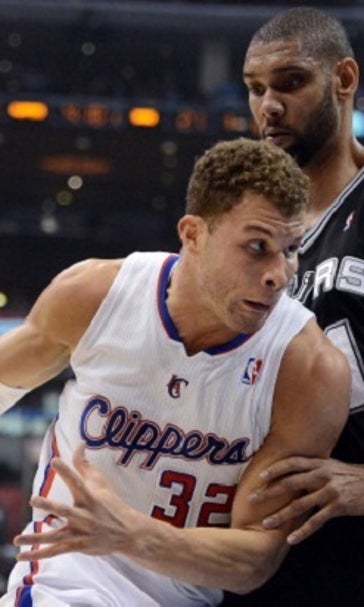 NBA Western Conference playoff preview and predictions
April 16, 2015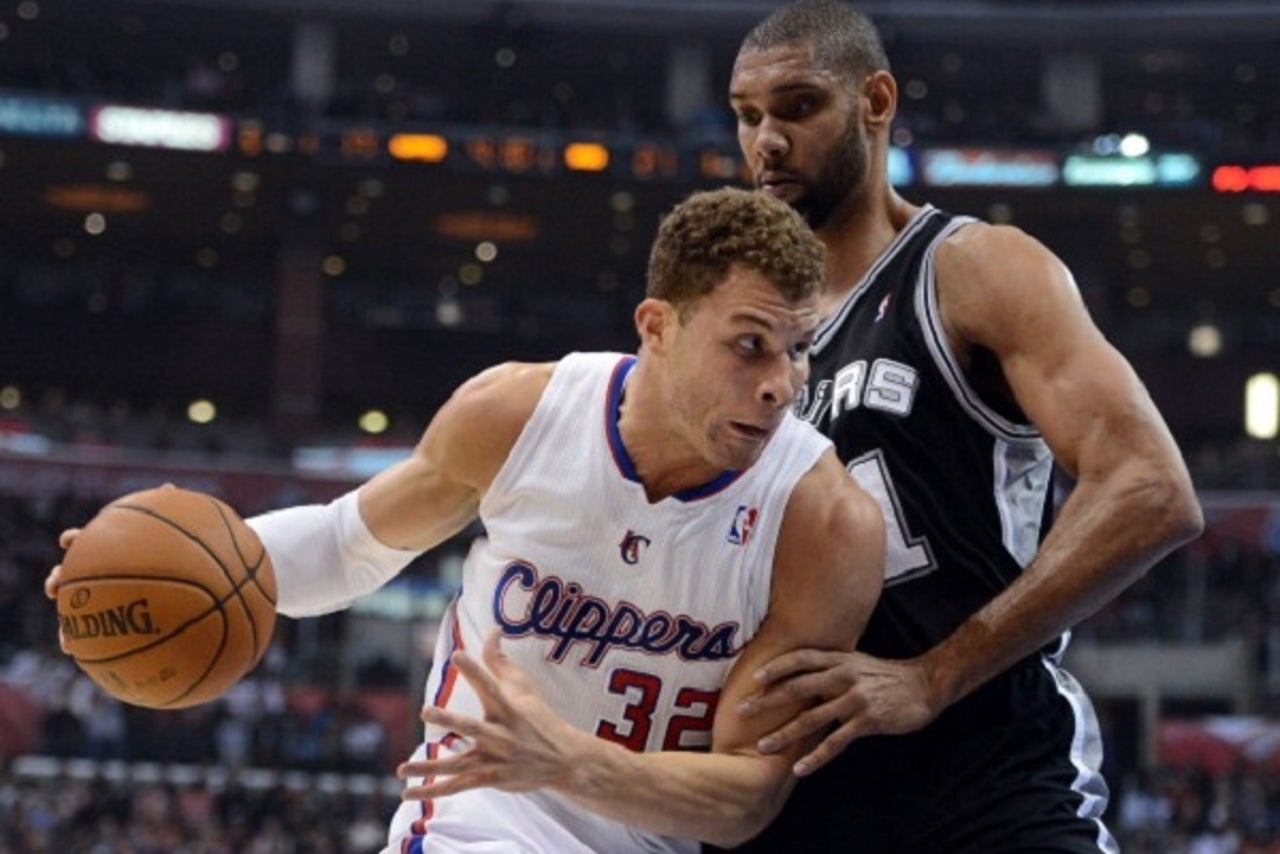 By Vincent Frank
After a long 82-game NBA schedule, eight Western Conference teams will vie for an opportunity to earn a trip to the Finals.
From the near record-breaking Golden State Warriors to the defending champion San Antonio Spurs, this conference was absolutely stacked during the regular season. This means that the playoffs themselves are going to be as competitive as any in recent Association history.
Instead of focusing on a generic overview of each matchup, Sportsnaut has decided to delve further into the playoffs with previews and predictions for each series.
Here's our preview of the Western Conference Playoffs.
No. 1 Golden State Warriors vs. No. 8 New Orleans Pelicans
Season Series: Golden State 3-1
Key Matchup: Draymond Green vs. Anthony Davis
This is probably the toughest matchup that Green—one of the top Defensive Player of the Year candidates—could have drawn. In two games this season against Golden State, Davis tallied an average of 29.5 points, 12.5 rebounds and 3.5 blocks per outing. The supremely talented power forward will need to repeat those numbers for the Pelicans to have a shot against the heavily-favored Warriors.
Unfortunately for Davis and company, Green has been among the best defensive big men in the entire league this year. Green ranked second in the NBA behind DeAndre Jordan of the Clippers with a Defensive Win Shares of 5.2 during the regular season. He was also second behind teammate Stephen Curry with a plus-minus average of 10.6 per game. Needless to say, the smallish Green will be ready to go up against Davis.
As it relates to Green's offense, he wasn't too shabby. The underrated star averaged 11.7 points, 8.3 rebounds and 3.7 assists per game. He's also considered one of the best passing big men in the entire NBA.
The Warriors Will Win If…
…they just continue to do what they did during the regular year. Golden State was a ridiculous 38-2 at home heading into the season finale. Even if the Pelicans are able to nab one game in Oakland, it's hard to believe that Anthony Davis and company will sweep the Warriors in New Orleans. This is the benefit of having a tremendous home-court advantage and actually boasting home court throughout the playoffs. It's also important that both Stephen Curry and Klay Thompson don't go cold. Golden State can withstand a down series from one of these guys, but not both.
The Pelicans Will Win If…
…Davis dominates the lane and forces the Warriors to become solely a perimeter team. We know Steve Kerr's squad likes to hoist threes, but all of the Warriors wing players can slash into the lane. If Davis takes that out of the equation, it will enable the Pelicans defense to cover the arc, which would be absolutely huge. As a true MVP candidate, Davis also needs to put up 25-plus points per game and force some double teams in the lane, which would set Ryan Anderson and Quincy Pondexter up with open threes.
Prediction: Golden State Wins 4-1
The Warriors didn't finish with 65-plus wins for no reason. This was by far the best team in the Association during the regular season. It only lost two games at home, which comes in handy with home-court advantage. As to where the Pelicans had to expend a ton of energy to get into the playoffs, Golden State was able to take it easy down the stretch. That's something else to look at here.
No. 2 Houston Rockets vs. No. 7 Dallas Mavericks
Season Series: Rockets 3-1
Key Matchup: James Harden vs. Monta Ellis
This seems like an obvious mismatch in the Rockets' favor. However, we all know that Ellis can get on a bit of a roll and carry his team. And while Harden has played much better defense this season than in the past, there's no telling if he will revert back to old form. If Ellis puts up similar numbers and closes the gap in this perceived mismatch, the Mavericks will be in a good position.
The Rockets Will Win If…
…James Harden. It really is this simple. Harden needs to continue playing one of the best all-around games in the NBA if the Rockets are to make a deep run in a difficult Western Conference. It seems crazy, but the Mavericks are not your normal No. 7 seed. They won 50 freaking games during the regular season. Outside of Dwight Howard showing up for this series, the combination of Pablo Prigioni and Jason Terry will have to pick up the slack left by the injured Patrick Beverley.
The Mavericks Will Win If…
…Monta Ellis holds his own against Harden. Not only will Ellis have to put up a solid numbers of points in this series, but he must hold his own defensively. While the Mavericks may switch on Harden defensively throughout the series, it's important that Ellis steps up his defensive game. I also want to see what Chandler Parsons can do offensively against a solid defensive three in the form of Trevor Ariza.
Prediction: Houston Wins 4-3
This is going to be a much more competitive series than most people think. Dallas has the seasoning to contend with the top teams in the postseason. It also possesses enough talent to go up against an injury-stricken Rockets team. However, the Rockets have the best player in this series, and it's not necessarily that close. Look for Harden to dominate when the Rockets need it the most ... much like he's done all year.
No. 3 Los Angeles Clippers vs. No. 6 San Antonio Spurs
Season Series: Tied 2-2
Key Matchup: Chris Paul vs. Tony Parker
Both of these players are table setters for their respective teams. Whoever comes out on top in this matchup of future Hall of Famers will lead his club to the Western Conference Semifinals. Even with Gregg Popovich limiting Parker's minutes, he played darn well this year. In four games against the Clippers during the regular year, Parker averaged 16.3 points and 7.5 assists per game. For his part, Paul averaged a double double (19.8 points and 10 assists) per game against the Spurs.
The Clippers Will Win If…
…Paul is able to distribute inside to Blake Griffin, who obviously has the athleticism advantage over an aged Tim Duncan. That type of inside-out game will allow the Clippers to dominate the momentum against an older team. Paul doesn't necessarily need to average 20 points in this series. However, if he isn't able to put up double-digit assists per game, the Spurs will likely come out on top.
The Spurs Will Win If…
…they just continue to play the excellent basketball we have seen over the past two months. The defending champs are not going to get flustered, even opening the series at the Staples Center. This type of mentality and experience should bode well for San Antonio. Equally as important, others need to step up outside of the big three. If Kawhi Leonard repeats his playoff performance from a season ago, the Spurs will come out on top. You can take that to the bank.
Prediction: San Antonio Wins 4-3
This is going to be the best first-round playoff series. We are talking about teams that combined for 111 wins during the regular season. That's absolutely insane. Both teams are playing stellar basketball at the right time. With that said, we have to go with the defending champs in what will be one of the most hotly-contested series of the entire playoffs.
No. 4 Portland Trail Blazers vs. No. 5 Memphis Grizzlies
Season Series: Memphis 4-0
Key Matchup: LaMarcus Aldridge vs. Zach Randolph
The Blazers Will Win If…
…they can overcome injuries. It's been downright ridiculous for this team. At the very least, both Damian Lillard and LaMarcus Aldridge will be ready to go here. Considering just how great of a tandem they are, anything is possible. However, Portland needs some of its role players to step up. That's where a hobbled Nicolas Batum comes into play. If he's able to act as a consistent third scorer in this one, an undermanned Blazers team has a shot. If not, this won't be that close.
The Grizzlies Will Win If…
…they get back to the basics. Pound inside with Marc Gasol and Zach Randolph. This team has struggled to an extent. But by virtue of earning the fifth seed, it will possess home court against a Blazers squad that had a worst regular season record. That's big as well. There's no realistic reason for the Grizzlies to lose this series unless they continue to go away from their strengths.
Prediction: Memphis Wins 4-1
I would have loved to see this series if both teams were at full strength. Portland entered the season with conference championship aspirations, but a rash of injuries over the past couple months has made that highly unlikely. At full strength, Memphis is clearly the better team here. It will show in a seven-game series.
More from Sportsnaut:
---
---