National Basketball Association
National Basketball Association
NBA mock draft: First-round picks
Published
Jun. 18, 2012 1:00 a.m. ET

With the draft fast approaching on June 28, here's our latest projection.
(Note: A few teams don't have first-round picks because of trades.)
1. New Orleans: Anthony Davis, 6-10, PF/C, Kentucky
The Hornets have received some interesting trade proposals for their top overall pick, but for a new ownership group, landing the draft's big fish gives them a face of the franchise to market for the future. Davis may not have a huge impact in his first year, but should be a contributor and has a lot of upside for the future.
2. Charlotte: Andre Drummond, 6-10, PF/C, UConn
While I don't consider Drummond to be a good fit for Charlotte, he does have the most franchise-changing potential of anyone outside of Davis. We're projecting him to go second, but look for another team to make a deal for this pick targeting Drummond. If the Bobcats keep the pick, Thomas Robinson or Harrison Barnes makes more sense. The player Kemba Walker is endorsing is not fellow ex-Huskie Drummond, but Michael Kidd-Gilchrist, as the two are close friends.
3. Washington: Thomas Robinson, 6-10, PF, Kansas
The Wizards will likely select whoever is left over between Drummond and Robinson. Both players interviewed very well and either should offer a nice addition to their frontcourt to accompany young point guard John Wall. Robinson has more heart than anyone, and one thing a prospective team knows is that he will give everything he has. Kidd-Gilchrist is also a real possibility here.
4. Cleveland: Harrison Barnes, 6-8, SF, North Carolina
Look for this pick to come down to Barnes or Bradley Beal as the two were scheduled to face each other in a workout, reminiscent of last year when the team had Tristan Thompson face Derrick Williams. Barnes' no-step vertical jump of 38 inches dispelled some of the notions about his lack of athleticism. Barnes impressed teams in interviews with his intelligence, but he received some negative reviews from teammates according to contacts. Regardless, scouts like him just fine, which makes it unlikely he will fall much further than the fourth or fifth pick.
5. Sacramento: Michael Kidd-Gilchrist, 6-7, SF, Kentucky
MKG is the ultimate winner and team player. His intangibles and leadership are off the charts. He could go as high as No. 2 with Charlotte, and Washington could also grab him at No. 3. The Kings would likely be doing backflips to get him at No. 5 as his character/leadership is exactly what this team needs.
6. Portland: Damian Lillard, 6-2, PG, Weber State
The Blazers could use an upgrade at point guard and are said to be very high on Lillard. Raymond Felton does not appear to be the long-term answer for them. Lillard has an extremely intriguing package of shooting, point-guard skills, speed and desire. Portland has also been mentioned as a team that could potentially use its picks to move up for a player it covets (Drummond or MKG).
7. Golden State: Bradley Beal, 6-4, SG, Florida
The Warriors are most in need of a small forward, but with new GM Bob Myers in the fold they are likely to look for the player with the most value. That means that if both MKG and Barnes are gone, they will be forced to look at other positions. They are happy with Klay Thompson at shooting guard, but if Beal is available here, he may be difficult for them to pass up. Thompson could always be shifted to small forward.
8. Toronto: Jeremy Lamb, 6-5, SG, UConn
Word is Raptors GM Bryan Colangelo is extremely high on Lamb, who received a lot of criticism after a somewhat disappointing season in which he didn't evolve into the Huskies' leader. He lacks assertiveness, but has a quiet confidence about him, and it's easy to forget how integral he was to UConn's championship two seasons ago. Lamb tweeted that he turned his ankle during the Raptors workout, adding to speculation that he will be the pick at No. 8.
9. Detroit: Meyers Leonard, 7-0, C, Illinois
Leonard had a breakout year and shows tremendous potential as a mobile, athletic big man. He's not as NBA-ready as Tyler Zeller, but his upside warrants being selected before the Tar Heel big man. Leonard is getting excellent reviews from scouts and would be a nice complement to the highly skilled, but less athletic, Greg Monroe.
10. New Orleans: Austin Rivers, 6-5, PG/SG, Duke
Rivers measured well in Chicago at a legit 6-foot-5 in shoes. While he isn't a natural point guard, his basketball pedigree and focus make him an intriguing late-lottery selection. As an explosive scorer, he would be a nice addition for New Orleans along with shot-blocking extraordinaire Davis.
11. Portland: Terrence Ross, 6-6, SG, Washington
The Blazers opt for local talent (Ross is from Portland) to add to their early selection of Lillard. Ross is a talent, his prototypical size and isolation-offense ability give him a legitimate chance to be the top shooting guard prospect from this year's draft class.
12. Milwaukee: Tyler Zeller, 6-11, PF/C, North Carolina
After trading away Andrew Bogut for Monta Ellis, the Bucks could use a young, polished center like Zeller who can come in and contribute right away. Scouts are nearly unanimous in their admiration for the Tar Heel's work ethic and character and believe he is worthy of a late-lottery selection, despite a lack of perceived upside.
13. Phoenix: Dion Waiters, 6-4, SG, Syracuse
Reports have surfaced that say Waiters has a promise from Phoenix. He would give the Suns' backcourt some added scoring punch. Waiters is undersized, but is a player scouts are high on due to his ability to create offense and be a go-to scorer.
14. Houston: Jared Sullinger, 6-10, PF, Ohio State
The Rockets are sitting pretty with selections 14 and 16, which both figure to be excellent value in this draft. They will have to make a slight consideration of who Philadelphia is looking at in order to get both players they most covet. Sullinger has fallen from being a projected top-five pick last year. His conditioning and health are concerns, but he's a polished big man with an ornery demeanor.
15. Philadelphia: Arnett Moultrie, 6-10, PF, Mississippi State
Moultrie put up tremendous athleticism numbers at the combine, which comes as no surprise to those who scouted him extensively during the season. He spent the first 12 years of his life in New York City and teams came away impressed with his interviews. We've contended all along he has lottery talent. He's yet another prospect adding great depth to this year's draft class.
16. Houston: Marquis Teague, 6-2, PG, Kentucky
We're hearing Houston is very high on Teague and there's a good chance that unless someone they really love falls to their second pick, they will use it to select the Kentucky floor general. While Teague received a lot of criticism during the season, he finished strong and is a handful to guard due to his blinding-quick first step. He would offer insurance in case a team loads up and woos free agent Goran Dragic away from Houston.
17. Dallas: Terrence Jones, 6-8, SF, Kentucky
Jones is a talent, but is on the decline on draft boards, according to scouts. He will be a matchup problem due to his face-up skills, but could also struggle to fit a position. The Mavs, just a year removed from an NBA title, had a perfect top-20 protection on their pick and should add a quality young player to their nucleus.
18. Minnesota: John Henson, 6-10, PF, North Carolina
While Henson remains a possibility at 11 to Detroit and would make an excellent pairing with Greg Monroe, scouts insist he is moving down boards and could end up in the late teens on draft night. His lack of physical strength is a concern for teams, despite his phenomenal length and 9-foot-3 standing reach (three inches greater than Anthony Davis).
19. Orlando: Kendall Marshall, 6-4, PG, North Carolina
Marshall surprised everyone with a 37-inch vertical at the combine. He could end up going higher, but it seems the league is saturated with quality young point guards at the moment, and many teams are not in need. Orlando still has a quality PG in Jameer Nelson, but he may be entering the twilight of his prime.
20. Denver: Moe Harkless, 6-8, SF, St. John's
Two words: Value pick. Denver found a gem in the draft last year with Kenneth Faried and could do it once again with a player like Harkless. While he's not expected to have an immediate impact, Harkless should end up one of the top-10 players from this draft class.
21. Boston: Perry Jones, 6-11, PF, Baylor
No. 21 seems way too low for a player with top-five talent, but the fact is teams are very concerned about Jones' assertiveness and ability to realize his potential. One scout mentioned to me that Jones' self-esteem is one of the lowest he has seen. A great kid, he might just need a coach who knows how to work with him. Boston could be the ideal place with coach Doc Rivers and one of the league's elite PGs in Rajon Rondo.
22. Boston: Andrew Nicholson, 6-9, PF, St. Bonaventure
Nicholson played in the Northeast, so the Celtics are obviously very familiar with him. He lacks fluidity, but has a great wing span and huge mitts. His offensive repertoire gives him a lot of intrigue.
23. Atlanta: Jeffery Taylor, 6-7, SF, Vanderbilt
Taylor has steadily improved throughout his college career. He can hang his hat on being one the class's top athletes and defenders. He would give the Hawks a nice small forward to groom for the future.
24. Cleveland: Royce White, 6-8, SF, Iowa State
White could ultimately slide on draft night due to his well-documented anxiety disorder, but his talent should be enough to force a team to roll the dice on him. With this already bring their second pick, Cleveland has the luxury to swing and miss and could reap the benefits of a player some feel has top-10 talent. White recently turned down a workout with Memphis, adding speculation that he has a promise before No. 25.
25. Memphis: Doron Lamb, 6-4, SG, Kentucky
The Grizzlies have some uncertainty at shooting guard with O.J. Mayo's future with the team in doubt. Lamb struggled some with his side-to-side athleticism at the pre-draft camp in Chicago, but remains one of the draft's top shooters. Playing at Kentucky makes it a little more difficult to evaluate him, and if he slips to the end of the first or into the second round, he could be one of the draft's sleepers.
26. Indiana: Fab Melo, 7-0, C, Syracuse
Melo is likely to be selected in the first round based on his combination of size and mobility. Some question his age and his level of dedication. He's one of our bust candidates, but his potential is probably too great to pass up in the late 20s.
27. Miami: Jared Cunningham, 6-5, SG, Oregon State
Cunningham is a player on the rise after measuring a legit 6-foot-5 in shoes in Chicago. He has been getting a lot of mentions in the first round lately after a solid showing working out with the point guards at the combine. He's an elite athlete with improving skills. Cunningham's jumpshot, while not great, shows potential, having shot 34 percent on threes as a junior. Adding intrigue to his game is the fact that some feel he has the versatility to play both guard positions.
28. Oklahoma City: Khris Middleton, 6-8, SF, Texas A&M
The shooting guard position is a very deep one with players like Will Barton and Evan Fournier competing with Middleton for late first-round spots. Middleton struggled during his junior season, but has impressed in workouts. He measured extremely well at 6-foot-8 and shows a solid frame. Combine Middleton's ability to knock down shots with excellent size and it's no wonder he's getting first-round love.
29. Chicago: John Jenkins, 6-4, SG, Vanderbilt
Jenkins would give the Bulls' backcourt a sharpshooter. He expanded his all-around game with improved ball-handling and also measured well with a 6-foot-8 1/2 wingspan and added upper-body strength. He's an undersized shooting guard and lacks elite athleticism, but his versatility and deadly outside shooting will give him a role in the NBA.
30. Golden State: Quincy Miller, 6-9, SF, Baylor
Miller has been struggling in workouts and many feel he could slip into the second round on draft night. If the Warriors don't get a SF (like Barnes) at No. 7, Miller could be in luck with Golden State in real need of one.
---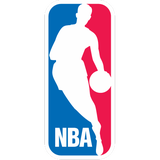 Get more from National Basketball Association
Follow your favorites to get information about games, news and more
---