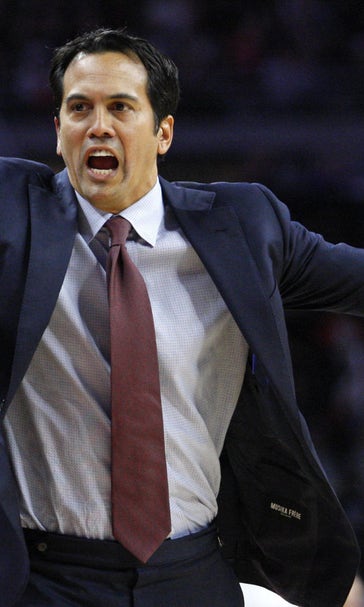 NBA coaches are shocked Pacers parted ways with Frank Vogel
May 5, 2016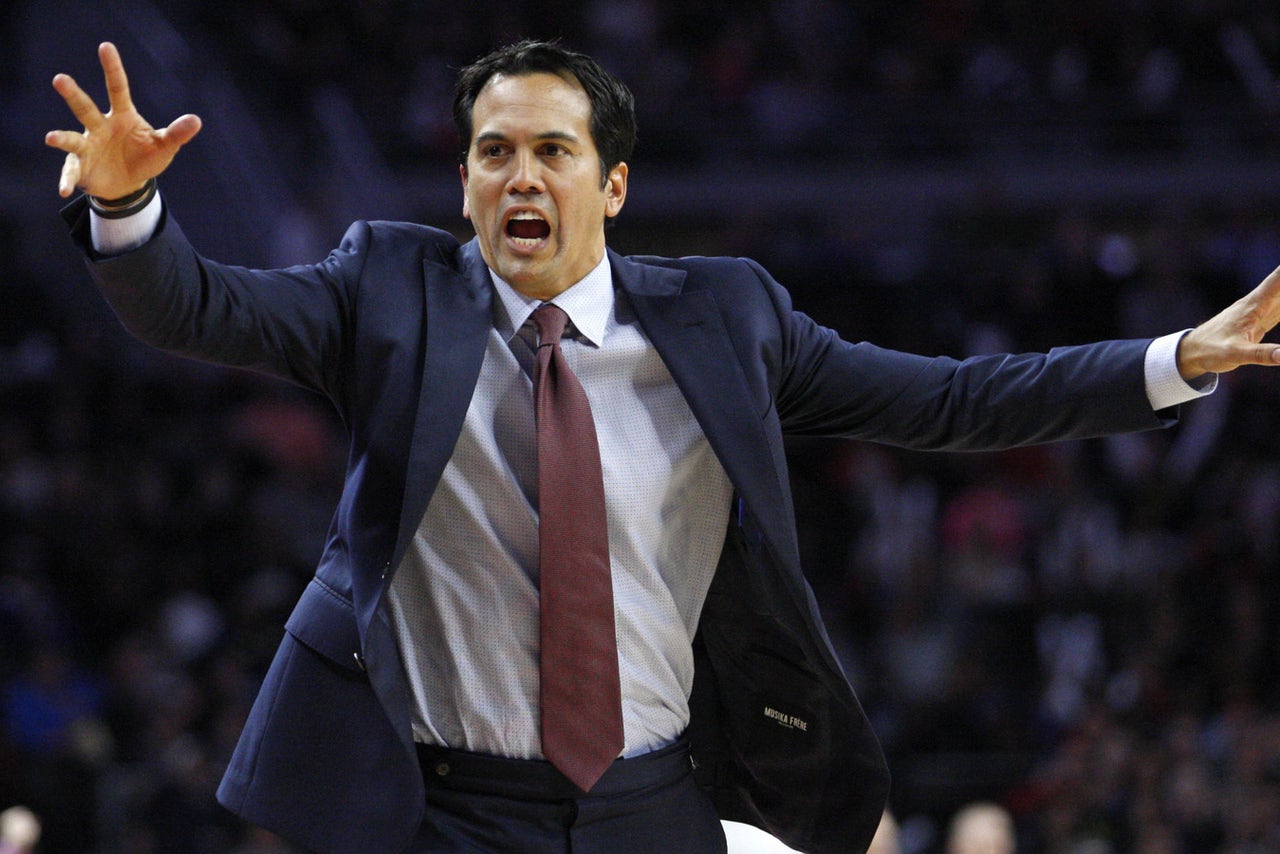 The Indiana Pacers decided not to renew head coach Frank Vogel's contract on Wednesday, claiming it was time for a "new voice" in control of the team.
This decision has been contentious, to say the least.
No one seems to understand why the Pacers would rid themselves of Vogel, given his track record with the team and the paucity of talent in the market of available NBA coaches.
Most disturbed by the Pacers' decision are other NBA coaches like the Miami Heat's Erik Spoelstra, who spoke about Vogel's non-renewal to the Miami Herald's Manny Navarro on Thursday.
For Spoelstra, Vogel's ouster is a grim example of the state of his profession. He says he could've easily well found himself similarly canned if had he worked with any other organization.
"That's a sad state of the coaching profession right now," Spoelstra said. "That's why it's fairly easy for me to feel grateful for being part of this organization for 21 years...You don't get [the] opportunity [to succeed] when you're making changes all the time. I probably would've been fired two or three times in a different organization."
Toronto Raptors head coach Dwane Casey also spoke about Vogel, whom he reached out to Wednesday after news of the non-renewal broke.
"Our business is tough. I texted him and told him to hang in there. You hate to see another coach lose their profession, lose their job at any level. That's the crappy part of this thing. He'll land on his feet. He' a good coach. He's an excellent coach...[The Pacers] have been one of the top defensive teams in the league over the years while he's been there. Again, the grass always look greener on the other side."
As for the Pacers' next head coach, it's hard to see what greener grass they're eyeing.
The free agent coaching market's most attractive offering, Luke Walton, was snapped up by the Los Angeles Lakers prior to Vogel's soft firing. This leaves ex-coaches like Mark Jackson, Mike D'Antoni and Jeff Van Gundy on the long list of retreads Larry Bird's front office must now peruse for Vogel's replacement.
And for whatever reason, Indiana prefers grabbing a new leader from this "Go Fish" pile of spare parts than staying the course with the franchise's winningest coach. Vogel, who led the Pacers to four postseasons and two Eastern Conference Finals series since taking over in the 2010-11 season, is just not the man for the job any longer in Indianapolis.
Dan is on Twitter. He thinks the Pacers should look into hiring Frank Vogel.
---
---