National Basketball Association
National Basketball Association
Miami turns up the Heat
Published
Jul. 7, 2010 1:00 a.m. ET

Get excited, Miami Heat fans; it appears as if you've won the 2010 NBA Free Agency Sweepstakes.
Guard Dwyane Wade and All-Star forward Chris Bosh, the prized free agent from Toronto, have announced their intentions to team up in Miami, and the future is hotter than a Saturday night on South Beach.
And, there's still a small chance this Heat wave reaches epic proportions.
Miami, with significant influence from Wade, Bosh and team president Pat Riley, could still successfully recruit superstar forward LeBron James. There's a chance he bolts from his hometown Cleveland Cavaliers to join Wade and Bosh with the Heat, forming a powerhouse trio that would make the Heat title favorites for years, and elevate them to unseen heights of NBA rock stardom.
That would rightfully allow Miami to invoke the "D" word — Dynasty. The prospect of having three of the top five picks from the famed 2003 draft has South Florida crackling with anticipation.
James, who now stands alone as the singular grand prize of free agency, will reportedly announce his decision at 9 p.m. Thursday during a one-hour special on ESPN.
Even if the Heat don't acquire King James, simply securing Wade and Bosh will move Miami's seismic needle in a big way. And that's not easy in a city that in the last decade or so has hosted three Super Bowls, two World Series, an NBA Finals, two University of Miami national championship football teams, the MTV Music Awards, Latin Grammys and too many other events to list.
Yes, the Heat still have lots of pieces to add. Because free agents can't sign contracts until 12:01 a.m. Thursday, Miami, at this moment, officially has just two players under contract — third-year forward Michael Beasley and third-year guard Mario Chalmers. But even assuming Miami only gets a decent surrounding cast around Wade and Bosh, it's already an Eastern Conference favorite alongside Orlando, and perhaps ahead of Boston, Chicago and Atlanta.
South Florida's morning radio shows, already hyped up from the local favorite high-octane beverage, Cuban coffee, were running on hype overload Wednesday as Heat fans buzzed to work during the morning rush hour.
Pairing Wade and Bosh is the reason the Heat saved its nickels and dimes for the past year and a half, making a serious run at Los Angeles Lakers forward Lamar Odom last off-season, but largely bypassing every other shot at a high-dollar talent.
Fans understand with Wade and Bosh in place, the Heat will have two of the top 12 or 15 players in the NBA. That's similar to the two-time defending champion Los Angeles Lakers with shooting guard Kobe Bryant and power forward Pau Gasol, who, coincidentally, play the same positions as Wade and Bosh.
But here's the key for Miami in this acquisition: With Bosh, the 6-foot-10 power forward who averaged 24 points and 10.8 rebounds last season, the Heat will have another player who makes big plays at the end of games. Bosh hits big shots. He grabs key rebounds. He plays late-game defense. He doesn't disappear at big moments, and he's not limited by poor free throw shooting (he shoots almost 80 percent for his career).
No, Bosh isn't a bruising presence. But neither is Gasol. Or Boston's Kevin Garnett. Or San Antonio's Tim Duncan. Or Dallas' Dirk Nowitzki. In other words, Bosh's playing style, although not physical, is comparable to that of many of the NBA's other top power forwards.
Miami, with Wade and Bosh, seems on its way to re-gaining the championship perch it held in 2006 when Wade, in one of the greatest performances in NBA Finals history, brought the Heat back from an 0-2 deficit to defeat Dallas in six games.
Now, look for the Heat to continue its building by role, not by name. So, look for a big-bodied center who can bang with frontcourts such as Orlando, Boston and the Lakers. Perhaps Dallas' Brendan Haywood fits the bill. Look for a small forward who can stretch the floor by hitting 3-pointers off the double teams that Wade and Bosh will draw. That might be Washington's Mike Miller. Look for a pass-first point guard who is a more of a distributor than a scorer. Look for Miami to add a perimeter defender, a shot-blocker, and so on. But don't look as much at the names so much as the roles.
For now, Heat fans only need to be concerned with two names — Wade and Bosh.
It's a glorious day in Miami.
And if the Heat can secure James on Thursday, the most successful off-season in team history could become the most successful off-season in NBA history.
---
---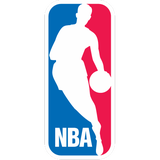 Get more from National Basketball Association
Follow your favorites to get information about games, news and more
---