National Basketball Association
National Basketball Association
Memorial service honors late Wizards owner Pollin
Published
Dec. 12, 2009 8:41 p.m. ET

Abe Pollin motivated players with submarine sandwiches and mink stoles, ladled food for the less fortunate, and celebrated victories and contemplated losses over chocolate frozen yogurt with his wife Irene.
Pollin made sure families in his adopted hometown had affordable places to live, bankrolled the college educations of hardworking but impoverished students and footed the bill for air conditioning units in steamy public housing developments.
Long before he built two arenas with his own money, or dreamed of revitalizing a moribund section of Washington, D.C., Pollin was a resourceful youngster who sneaked through Griffith Stadium's turnstiles to see the Washington Senators play in the 1933 World Series. He was competitive, whether the battle involved free throws, table tennis or who could grow the biggest tomato.
Pollin, the former Washington Wizards owner, was remembered as a civic-minded visionary, passionate sportsman and generous philanthropist at a public memorial service Tuesday night.
``He believed in people,'' Wizards forward Antawn Jamison said before the ceremony. ``He believed in this city when people didn't believe in this city. ... His time here, he really made a difference.''
Pollin, 85, died Nov. 24 from corticobasal degeneration, a rare brain disease. Pollin, a Philadelphia native, had donated $3 million toward finding a cure for the brain condition at the time of his death.
Tuesday's public memorial service was held at Verizon Center, which Pollin financed and opened in 1997 as the home for the Wizards and the NHL's Washington Capitals. The program was held on the hardwood court where Pollin, who made his fortune in construction, loved watching his basketball team play.
Pollin's squads won only one title, in 1978 as the Washington Bullets.
``Until the day he died, he thought this was going to be the year,'' his son Robert said in a eulogy, imploring the entire Wizards team, which attended the ceremony, to reward Pollin's passionate patience this season.
Photos of Pollin were displayed on the scoreboard hanging over the court, along with video and photos of significant moments of his life. Fans, former players, family members, past and present co-workers and employees, NBA Commissioner David Stern and those touched by Pollin's kindness also were in attendance.
``With Abe Pollin, it was about people, not profit,'' said Rabbi Bruce Lustig. ``It was about doing what was right, not what was easy.''
Former players Earl Monroe and Wes Unseld recalled Pollin's knack for unusual motivational methods.
Monroe remembered when Pollin found him eating a cheese steak sub before a stellar performance in a victory.
``Next day, before the game, there was a cheese steak waiting for me,'' said Monroe, a Hall of Fame guard who played for the Baltimore Bullets from 1967-71. ``He understood he had to keep the players happy.''
When Unseld - who spent more than three decades as a player, front office worker, coach and general manager under Pollin - wanted to buy his mother a mink stole during his 1968 rookie season, Pollin sent him to a prominent Baltimore furrier. Unseld chose a stole, the merchant threw in a hat, and Unseld was surprised to later learn that Pollin had already paid for the purchase.
``Today, that would be a violation of the salary cap, I'm sure,'' Unseld joked.
Pollin owned the Wizards franchise for 45 years and was the longest-tenured NBA owner at the time of his death, and he ran the Capitals from their inception in 1974 until 1999. But his focus was not singularly on sports, and Pollin made countless donations to a wide range of civic causes.
Tiffany Alston, now an attorney in Upper Marlboro, Md., was one of 55 students at economically disadvantaged Seat Pleasant Elementary School in suburban Prince George's County who took Pollin up on his offer of a free college education - provided they graduated high school.
``He instilled the community with doctors, lawyers, teachers, public servants and police officers. ... Thank you, Pollin family, for sharing him with us,'' Alston told the crowd of about 1,000 seated in the arena's lower level.
But education was merely one of Pollin's passions. He fed the area's homeless through a program called ``Abe's Table,'' donated money to Capital Area Food Bank, built low-income housing in indigent areas and revitalized a downtrodden Chinatown neighborhood with his self-financed arena.
Stern remembered asking whether building what was then known as MCI Center was a wise investment. Pollin had previously financed construction of the Capital Centre, which opened in Landover, Md., in 1973. Pollin's response: ``I don't want to be the richest man in the cemetery.''
Pointing to the heartfelt affection shown in the two weeks since Pollin's death, Stern said: ``He really is the richest man in the cemetery.''
Stern praised Pollin's influence in a wide range of NBA activities, from establishing a model community relations program to serving on expansion and merger committees to helping hammer out three collective bargaining agreements.
``If you asked Abe for anything having to do with the league, he would do it,'' Stern said.
But Pollin was just as committed to altruistic endeavors. When he became worried that his team's moniker, the Bullets, cast Washington in a negative light because of the city's high murder rate, Pollin decided to change the name to Wizards.
``He's done all these things for so many people, not only here in this country, but in other countries as well. Kids he's helped out with all the scholarships that he's given. Those are the things that will live on long after today. That legacy that he's leaving, this is what it's all about,'' said Monroe.
Vincent Gray, chairman of the D.C. Council, called Pollin ``larger than life with a heart bigger than this arena.'' In 2006, Gray approached Pollin with a plan to move the city public schools boys' and girls' basketball championship games to Verizon Center, an idea Pollin heartily endorsed.
Gray told the audience that when the council convenes in its next session, he will introduce legislation to name both the championship games and the tournament titles after Pollin.
``To his last moment on Earth, Abe Pollin was giving thanks. ... He felt loved, he felt lucky, he felt humbled,'' Rabbi Lustig said.
---
---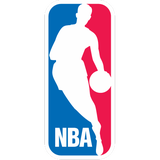 Get more from National Basketball Association
Follow your favorites to get information about games, news and more
---