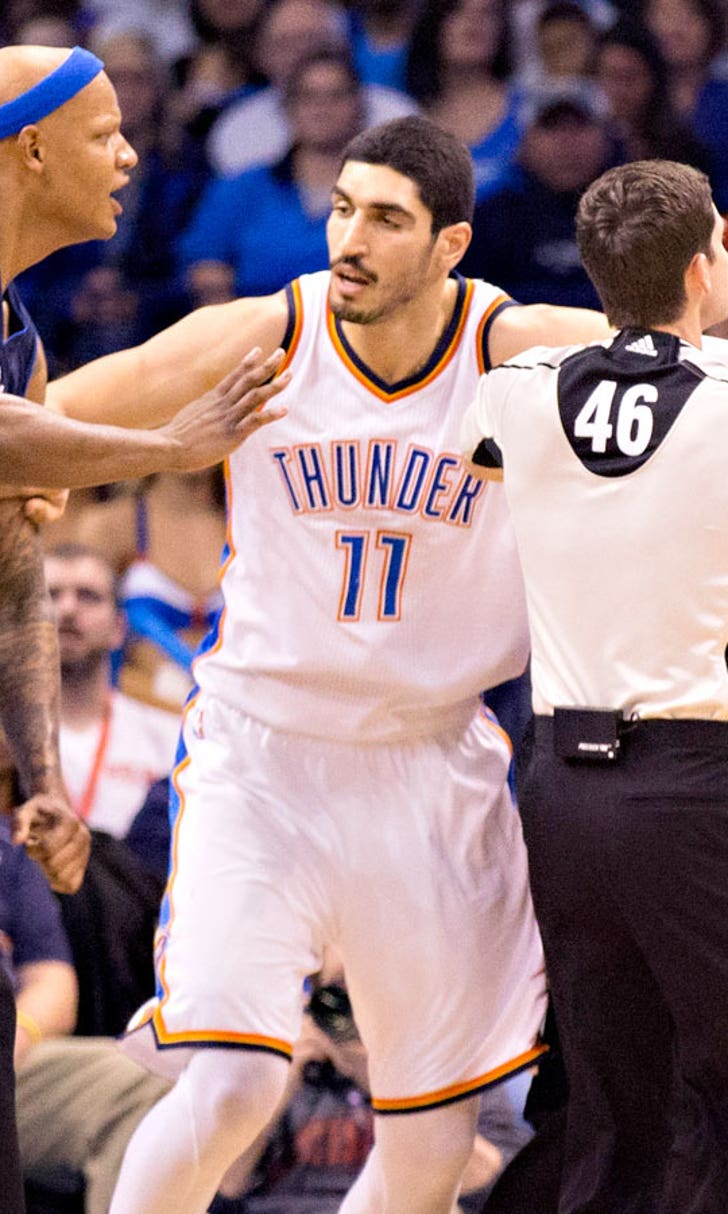 Mavs PA announcer takes Twitter shot at Thunder after scuffle
BY Jeff Caplan • January 14, 2016
Bad blood wasn't limited to the players Wednesday at Oklahoma City. Russell Westbrook and J.J. Barea got it into twice, and Charlie Villanueva was ejected for going after Westbrook's throat.
Back in Dallas and presumably watching the game on television, Mavs' home arena public-address announcer Sean Heath decided to throw a final jab via Twitter before the Thunder wrapped up an easy victory over a Mavs team that rested all five of its starters.
Apparently Heath felt the Thunder players were taking too much delight in throttling a severely shorthanded Dallas team.
Let them enjoy this, @espn_macmahon . They have so little in OKC. They should celebrate running an 8-man roster out of the gym.

— Not a journalist (@seanheath) January 14, 2016
Heath directed his tweet to Mavs beat writer Tim MacMahon of ESPN. MacMahon replied, giving a nod to OKC.
This isn't the first time Heath has stirred things up on Twitter. Heath was suspended for two games at the end of the 2013-14 season for posting a series of tweets criticizing the officiating after the Mavs' 122-120 overtime loss to the Golden State Warriors.
Those tweets have since been deleted. In the tweets, Heath suggested referee Danny Crawford blew a goaltending call and cost Dallas the game. Heath also directed a tweet at the NBA, saying the league is the only one in the U.S. with a reputation for the games being rigged because of poor officiating.
---
---