National Basketball Association
National Basketball Association
Mavericks-Thunder Preview
Updated
Mar. 5, 2020 1:40 a.m. ET

With the way this testy series against the Dallas Mavericks has gone, Kevin Durant is due for a good night and the Oklahoma City Thunder are in line for a blowout win.
After his ejection from Game 4, Durant probably wants his game to do the talking.
The Thunder have to agree and can send the Mavericks packing for the offseason when they return home for Game 5 on Monday night.
Durant has been inconsistent from game to game with his good nights coming in Games 1 and 3. He shot a combined 18 of 40 for 28.5 points per game in those contests, while going 14 of 53 and averaging 20 in the other two.
The All-Star's better performances resulted in wins of 38 and 29 points, so another bounce-back night will go a long way toward propelling Oklahoma City into the second round. The disparity in his effective field-goal percentages is eye-opening: 51.3 in Games 1 and 3 compared to 29.2 in 2 and 4.
Dallas has tried to slow the tempo with little success except for its 85-84 victory in Game 2, and the hard-nosed nature of the series culminated in some shoving, jawing, a few technical fouls and finally Durant being tossed for committing a flagrant in the final minute of Saturday's 119-108 win in Game 4.
"We're going to do some talking. We're going to do some shoving here and there because that's how competitive both teams are," said Durant, who was ejected for swinging his arm across guard Justin Anderson's head.
Despite his up-and-down play, the Thunder have shown they don't need Durant to light up the Mavericks to win. Russell Westbrook played well in the two games in Dallas, averaging 25.5 points and 15 assists, and reserve center Enes Kanter was sensational with 24.5 per game on 90 - yes, 90 - percent shooting.
Kanter stole the show Saturday by hitting 12 of 13 shots and all four of his free throws to post a playoff career high for the second straight game with 28 points.
Westbrook has been the key to Oklahoma City spreading the floor and creating space, giving the interior players a wealth of easy baskets. Kanter is shooting 73 percent in the series, Serge Ibaka 71.4 and Steven Adams 61.9. Dion Waiters also got in on the act in Dallas by shooting 68.8 percent in the two victories.
"They're playing a junk defense where they're loading up and doubling," Durant told the team's official website. "When a team plays us like that we have to move the ball and Russ did a great job of finding guys and we spaced the floor very well tonight."
Dallas' approach probably won't change much, so Game 5 should feature the same double-teams and traps. Oklahoma City failed to find a rhythm in Game 2, shooting 33.7 percent with only 11 assists on 31 field goals.
The Thunder were able to break out with a combined 54 assists in Dallas and had little trouble handling a full-court press the Mavs threw at them at various points. Oklahoma City never trailed in the two games.
"It's unfortunate, but I'm proud of the guys," Dirk Nowitzki, who had 27 points Saturday, told the Mavs' official website.
"We've got some guys banged up, and they're still out there trying to give it all they've got. Saying all that, we're going to keep fighting on Monday. Whatever happens and whoever plays has got to come full swing, and we'll go from there."
---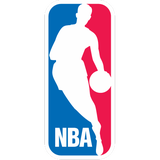 Get more from National Basketball Association
Follow your favorites to get information about games, news and more
---